Juventus are not prepared to meet the £78.5m release clause for Gonzalo Higuain, their chief executive has said.
Sky sources reported on Monday that Napoli will not sell the striker for anything less than that amount and Juve CEO Giuseppe Marotta says the deal is closed at present.
According to Sky in Italy, Napoli are also aware of interest in Higuain from Arsenal, but there has been no contact from the Gunners over a deal for the 28-year-old.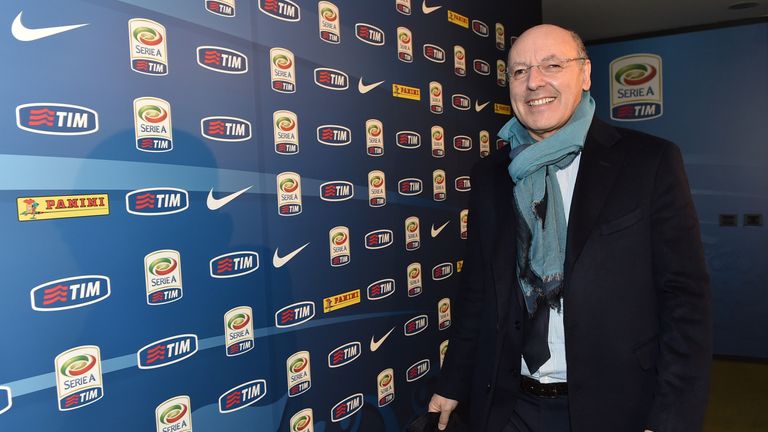 "For now the Higuain matter is closed. I can confirm that we will not pay the clause," said Marotta.
Napoli president Aurelio De Laurentiis had earlier described Juventus' pursuit of the 28-year-old as a "lost battle".
"Marotta told me that Juventus won't activate the €94million clause for Higuain," said De Laurentiis.
"Juventus are very intelligent and they understand that they cannot do this. They know perfectly well that it is a lost battle."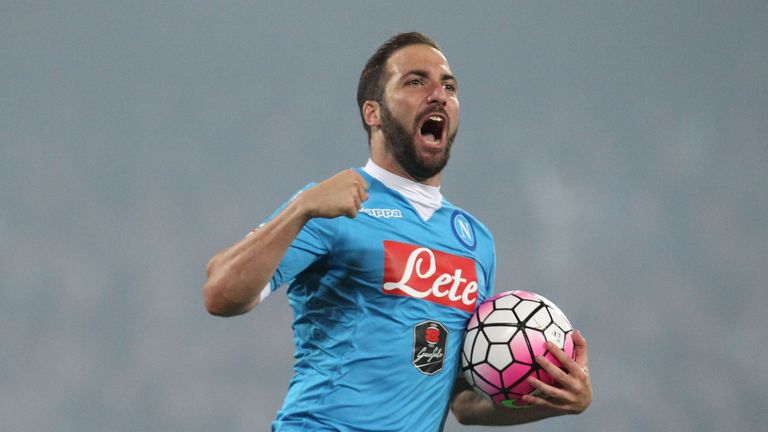 Higuain, who joined Napoli from Real Madrid in 2013, has two years remaining on his contract in Naples. He ended the 2015/16 season as the top scorer in Serie A with 36 goals.