Josh McEachran still considers his long-term future to lie at Chelsea
Josh McEachran is enjoying a loan spell at Middlesbrough but is still looking to become a first team regular at Chelsea.
Last Updated: 09/11/12 10:26am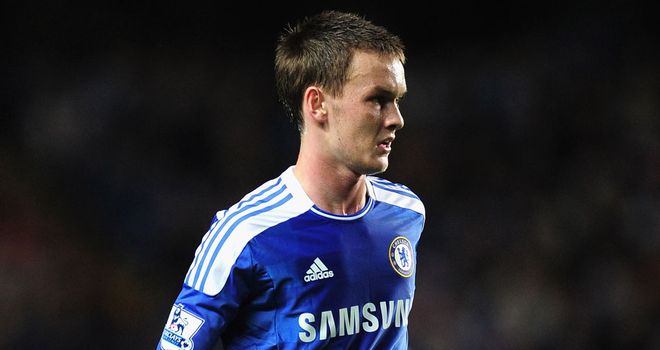 The 19-year-old midfielder has seen his route to the first team at Stamford Bridge blocked by international stars, forcing him to look elsewhere for games.
A spell at Swansea City last season did not go entirely to plan, but a stint at Middlesbrough this term sees him riding high in the Championship.
McEachran has given little thought to a permanent switch away from Chelsea, though, with it his intention to prove that he is deserving of the five-year contract he penned in 2011.
"I don't see (Juan) Mata, (Eden) Hazard or Oscar in my position," the England U21 international told the Daily Mail.
"It would be good to play with those players, they are all on fire. I am a deeper midfielder, so that's my favourite position, where (John Obi) Mikel, (Frank) Lampard or Ramires play.
"I've been there since I was seven and came through the youth system, so that is my dream club. That is who I want to play for, but this experience can only help me."
Standard
McEachran is confident he made the right choice in linking up with Boro, a club pushing hard for promotion back to the Premier League.
He added: "I could have gone to a few teams but I met Tony (Mowbray), got on with him and his assistant Mark Venus, saw the training ground. I know his style is to get the ball down, pass it through midfield, so it was an easy choice.
"I am playing games, which is what I came to do, and Middlesbrough are doing well. The standard is good, really competitive, anyone can beat anyone.
"My body is getting used to it but I am feeling fitter than ever and training is not as intense because of all the games."