Declan Rudd signs new contract at Norwich before joining Preston on loan
Norwich's Declan Rudd has signed a contract extension that will keep him at Carrow Road until the summer of 2015.
Last Updated: 18/06/13 12:21pm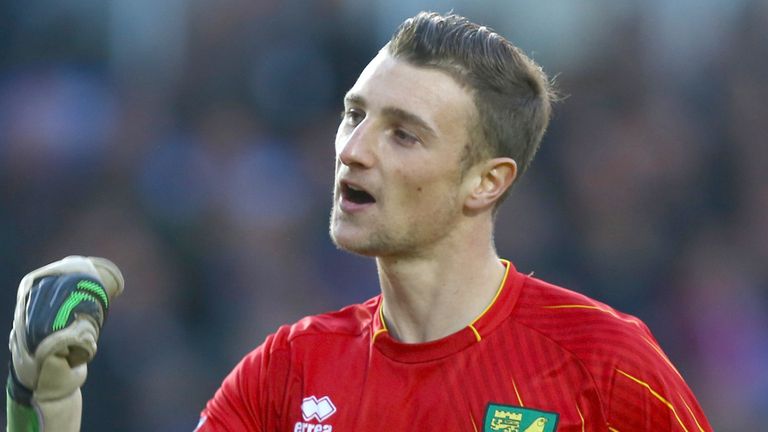 City have also confirmed that the 22-year-old will return to Preston on a season-long loan after spending the second half of the previous campaign with the Lilywhites.
"I've been at the club since I was eight years old so to get another contract extension is brilliant, I'm really pleased with it," Rudd told the official Canaries website.
"It means that I'm still around close to home and at a great club like Norwich.
"It went really well at Preston last year - I think we only lost two games when I was there and we were unbeaten at home. I really enjoyed it and that's one of the main reasons why I wanted to get the contract sorted and get back there again.
"Working here with Dave Watson is great given the stature of coach that he is, but you need to play football. As a young goalkeeper that's the most important thing. I'm really looking forward to the season starting."
Norwich manager Chris Hughton added: "Declan is one of our young talents so therefore for him to get the opportunity to play regular football for a season is a benefit to both him and us.
"He clearly made a good impression during his spell with Preston last season and we hope he can make a similar impact again."