Nathan Dyer hopes to sign new Swansea contract soon
Nathan Dyer would like to sign a new Swansea contract soon, but he insists he is not overly concerned about his future.
Last Updated: 23/07/13 9:05am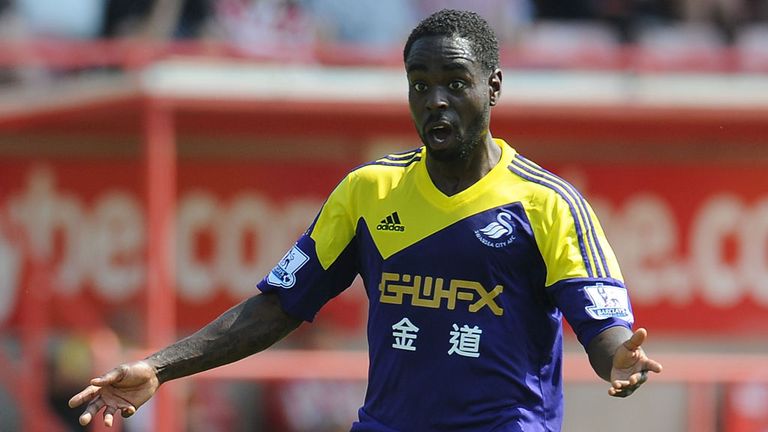 The winger made 44 appearances in all competitions last season as the Swans landed the Capital One Cup and finished ninth in the Premier League.
The 25-year-old has been linked with a £5million switch to Everton in recent weeks as he only has one year left on his current Liberty Stadium deal.
Talks are underway between Swans chiefs and Dyer's agent and although the player himself is concentrating on his pre-season form and fitness, he is keen to put pen to paper.
"Swansea are a great club and I've always felt at home here, so I hope something can get sorted out soon," Dyer told the Daily Mirror.
"I don't think about my contract situation too much - I just try and play football.
"I'm really happy at Swansea. Every year since I've arrived, we have improved and improved. It's been great to be part of the rise of Swansea."