Premier League: Manchester City extend Frank Lampard's contract until end of season
Last Updated: 01/01/15 9:17am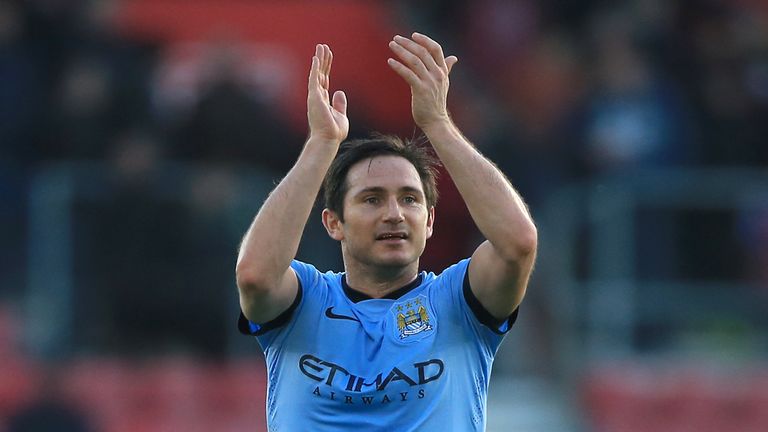 Manchester City have extended Frank Lampard's contract until the end of the season.
The 36-year-old has made a big impact at City since joining the club in August, mainly with the intention to maintain his fitness before linking up with New York City for the Major League Soccer season which begins in March.
Lampard has scored six goals in 17 appearances for the Premier League champions, although he has only started three league games.
His initial short-term contract at the Etihad was due to expire on January 1, but an agreement has now been reached for him to remain with City until May.
Lampard, who left Chelsea at the end of last season, will now be available for City's Premier League game against Sunderland on New Year's Day and he will continue to be available for all domestic and European games for the remainder of the campaign.
His extended stay with City has added value with Yaya Toure set to go to the Africa Cup of Nations in January, while forwards Sergio Aguero and Edin Dzeko are both currently injured.
New York have given the move their blessing with director of football Claudio Reyna saying: "Frank is a star and it is no surprise that Manchester City is rewarded by his contributions on the field every single day.
"He is eager to get to New York once his commitment ends in England and will be available to play on arrival as a permanent member of the squad given he will come to us having played at the highest level.
"We are all committed to making sure we build a winning team and that our fans get to enjoy great soccer at every single game.
"The opportunities open in the immediate transfer window combined with our recent successful draft ensure that we can continue to assemble a world class team that will make New York City soccer fans proud."