Liverpool's Philippe Coutinho can become club's star man this season, says Phil Thompson
Last Updated: 17/08/15 7:59pm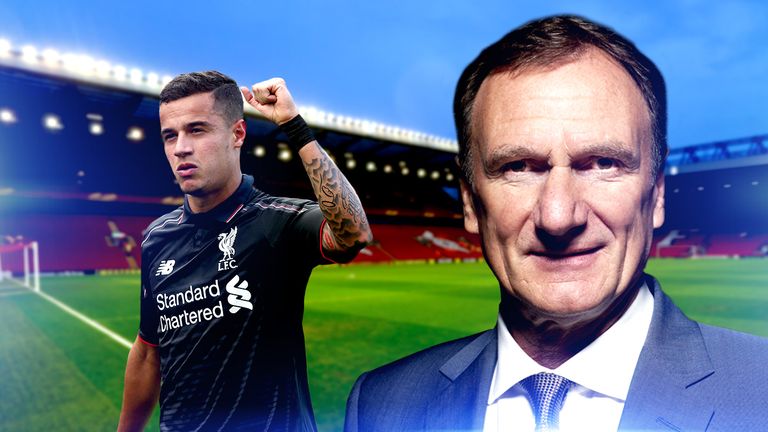 Liverpool legend Phil Thompson has called for Philippe Coutinho to become the club's star man ahead of the Monday Night Football clash with Bournemouth.
The Brazilian scored a stunning winner in the Reds' opening-weekend 1-0 Premier League victory at Stoke but has failed to net more than five goals in a single campaign since arriving from Inter Milan in 2013.
Brendan Rodgers has lost his leading scorer over the last two seasons (Luis Suarez and Steven Gerrard) and Thompson feels that it is now time for 23-year-old Coutinho to deliver on a more consistent basis.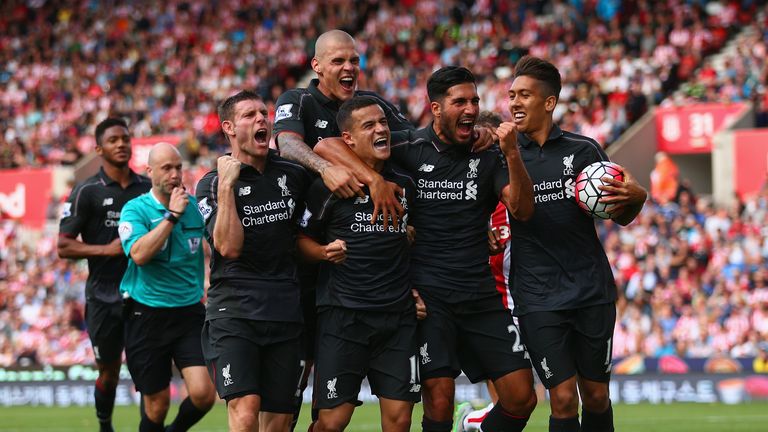 "Since Luis Suarez left, and now with Steven Gerrard gone, there's a massive gap in the side to be filled by a star and Philippe could be the player to fill the role," he told Sky Sports.
"I was in Norway last week and all the kids shirts have Coutinho's name on the back and that shows the star status he has.
"The only thing that has been missing from his play is consistent goal-scoring from midfield.
"None of his goals are tap-ins. Most of his goals are absolute 'worldies' and last week's was certainly a candidate for goal of the month.
"He hadn't had a great game but he showed what he's capable of. He can conjure things like that out of nowhere and win the match."
Thompson believes that Coutinho is on course to be as important to Liverpool as 2014/15 Player of the Year Eden Hazard is to champions Chelsea.
"Eden Hazard has a couple of years' experience ahead of Philippe but he's certainly displaying a lot of those qualities, the close control, the speed off the mark - he's electric," added the Soccer Saturday pundit.
"Coutinho glides past opponents very close to their bodies, like a slalom skier, and also has the ability to create chances like Hazard.
"It could be a little too early to categorise him as the next Eden Hazard but he's certainly heading that way and he could become as important to Liverpool as Eden Hazard is to Chelsea.
"Last season he was Liverpool's most consistent performer and he lifted every single trophy at their end of season awards - and don't forget he's still young.
"Other players are looking at him now as a bit of a leader and can give him the ball in the final third and know he can create something."
Find out what Phil Thompson and the rest of the Soccer Saturday pundits are predicting for Monday Night Football here.
Watch Liverpool v Bournemouth live on Sky Sports 1 HD from 7pm on Monday night. Catch the match for £6.99 on NOW TV. No contract.