Serie A: Juventus midfielder Arturo Vidal rejects knee injury fears
By Nadia Carminati
Last Updated: 08/09/14 10:31am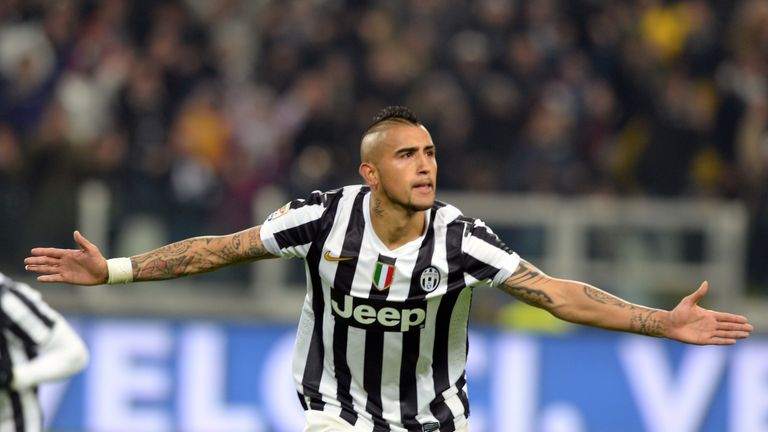 Juventus midfielder Arturo Vidal has allayed fears over his fitness after playing 90 minutes for Chile against Mexico.
Vidal went into the international friendly with Mexico with doubts surrounding his fitness after appearing to break down in training with a knee problem.
However, Vidal played the full game against Mexico and insists his knee is fine as he prepares to return to domestic duty.
"You can relax, my knee is back to 100 per cent," said Vidal.
"Now I am ready for the flight to Turin and in this game I proved that I can play in every Juventus match this season.
"I feel in great shape. We have a series of big games coming up: Udinese, then the Champions League and after that Milan.
"They will all be tough, I will have to be 100 per cent, but tonight I proved that I can play a full match without problems."