Chelsea's Jorginho hopes to return to Serie A 'one day'
By Sky Sports
Last Updated: 05/09/18 10:25pm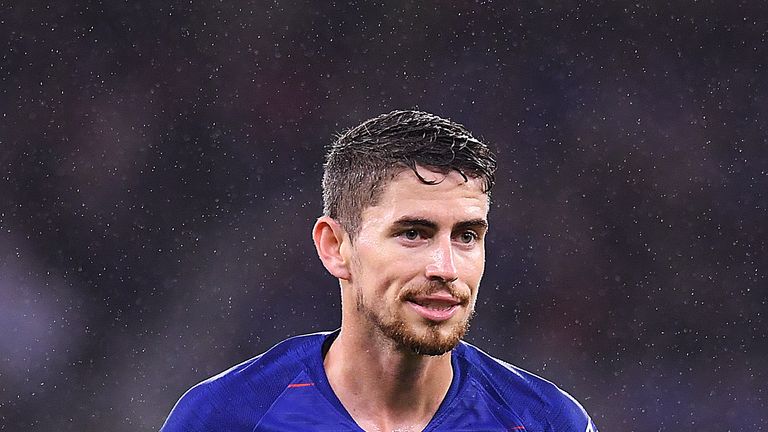 Chelsea's summer arrival Jorginho has revealed he hopes to return to Serie A in the future.
The Brazilian midfielder was quoted in the London Evening Standard describing former club Napoli as "magnificent" and made no secret about his plans to one day return to Italy.
The 26-year-old followed manager Maurizio Sarri to Stamford Bridge, where he joined on a five-year contract.
"There were various things behind my departure from Napoli," Jorginho told reporters. "The will of just one party is not enough. Serie A will always be one of the best leagues in the world. I hope to go back one day.
"There's a difference in tempo and physicality between English and Italian football. However, you can't not miss a magnificent place such as Napoli.
"To understand the difference with the infrastructure in England you have to experience it. At Cobham, we have 38 pitches. Enough said.
"Sarri is enjoying his adventure in England but he's not changing much, he's sticking to his habits."
Jorginho had been at Napoli since 2014 and scored four goals in 36 appearances for the side last season as they finished second in Serie A.