The View from Italy: What can Liverpool expect against Carlo Ancelotti's Napoli?
Ancelotti took over from Chelsea-bound Sarri last summer
Last Updated: 03/10/18 10:18pm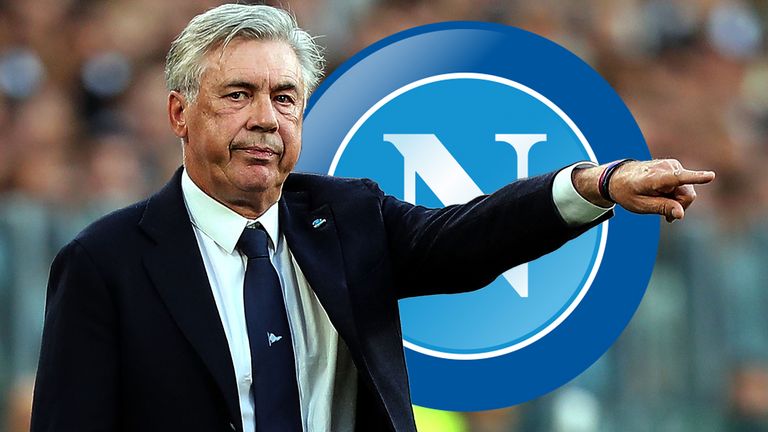 Liverpool travel to Napoli in the Champions League on Wednesday, but what has changed since Carlo Ancelotti replaced Maurizio Sarri at the Stadio San Paolo this season?
The former Juventus, AC Milan, Chelsea, Paris Saint-Germain, Real Madrid and Bayern Munich manager took over from Sarri in May accompanied by doom-laden predictions in Naples.
Sarri had again guided Napoli to a second-place finish in Serie A last season, picking up a club-record 91 points on the way, and there were worries the players would be lost without the chain-smoking coach in the dugout.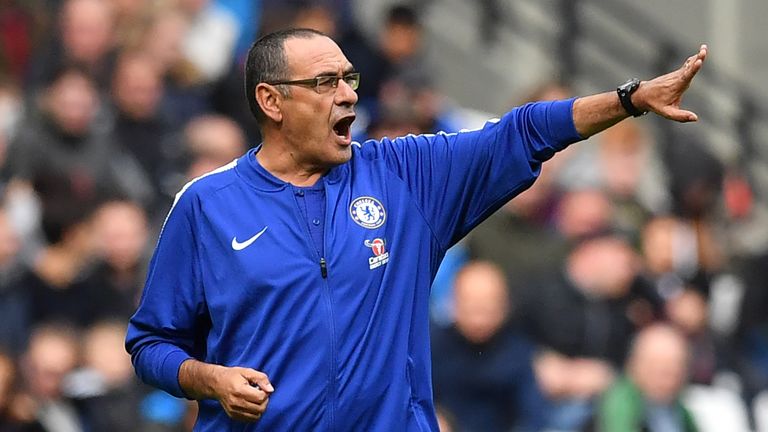 However, the more avuncular Ancelotti - who claimed he took the role because he "didn't even have to pay for a ticket" at the club's famous ground - has confounded his critics so far, with the team passing tough examinations against the likes of Milan and Lazio.
So what sort of challenge can Liverpool expect to face when they take on Napoli - who currently lie second in Serie A - in their second Champions League Group C clash on Wednesday night?
With the help of Sky Italy's Augusto Debartolo, we look at how the team has changed and what their form has been like under Ancelotti, who the visitors need to worry about heading into the match at the San Paolo and what the hosts' main strengths and weaknesses are.
What has Ancelotti changed from Sarri's reign?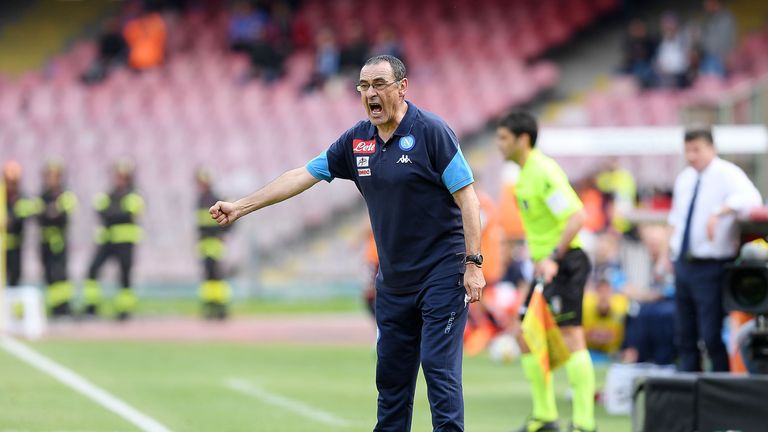 Sarri's style is one of the most particular in the world. Sometimes it resembles Pep Guardiola' tiki-taka from his Barcelona days, but it is more specific. And Ancelotti is still in the process of changing that.
Formation wise, Sarri played a 4-3-3 in every match, while Ancelotti usually changes his shape depending on the opponents. He started with a 4-3-3 at the beginning of the season, but the main shape of the team is 4-4-2.
The first difference is up front with Arkadiusz Milik, not Dries Mertens, partnering Lorenzo Insigne in attack. Ancelotti prefers the lanky Pole because he is physically stronger than Mertens, while he views the Belgian as an alternative to Insigne because they are quite similar players.
Ancelotti has utilised Insigne in a more central role this season so that the forward can link defence and attack, while staying closer to the goal, with the Italy international responding with five goals in just eight games.
The other main difference between the two coaches is the position and role of Marek Hamsik, with the playmaker operating in central midfield under Ancelotti, like the now-departed Jorginho did under Sarri.
The playmaker is now the man who organises the play in Naples, while the spiky-haired Slovakian was stationed further forward as part of the front three under Sarri.
However, the experiment is not proving that successful so far, although Ancelotti is a stubborn man and will not be easily persuaded to change his mind, especially given how he transformed Andrea Pirlo into a deep-lying central midfielder during his time in charge at San Siro.
What sort of form are Napoli in?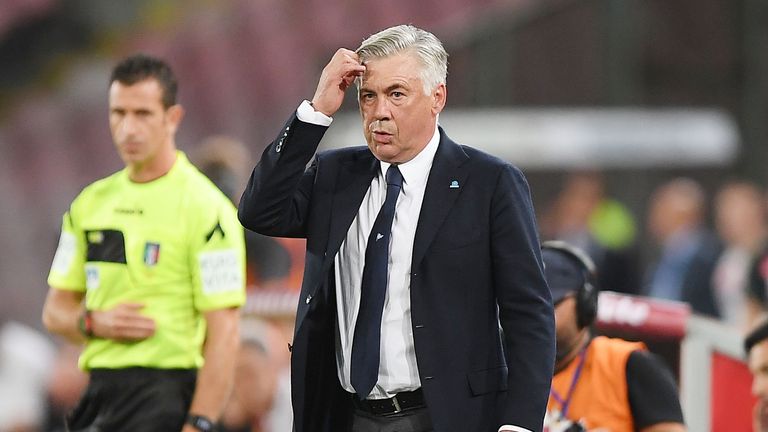 Napoli's form has been good this campaign, even if they did lose at Juventus on Saturday, and they are only team that are capable of challenging the champions for this season's Serie A title.
Obviously when you change your coach, the start of the season is never that straightforward because the team has to adapt to a new style of play and different ideas, and that is what is happening with Napoli.
But they are more stable than last month and despite currently sitting third in the group, they are determined to show the rest of Europe they are able to compete with the Champions League big boys. So what better way to demonstrate that than by beating last season's finalists…
Who should Liverpool be worried about?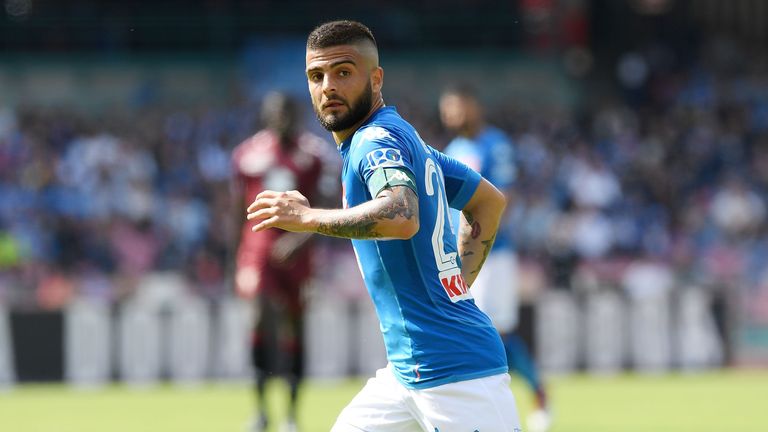 Napoli carry a number of threats that Liverpool will need to keep a close eye out on and who can have a big impact on the outcome of the match. However, Liverpool will need to pay special attention to Insigne at the San Paolo and Mertens is another player the visitors cannot ignore on Wednesday, if Ancelotti opts to start him that is.
Meanwhile, Piotr Zielinski has also been catching the eye so far this season, with the Poland midfielder - who Jurgen Klopp tried to buy two years ago - being given more game time than under Ancelotti's predecessor.
What are Napoli's main strengths and weaknesses?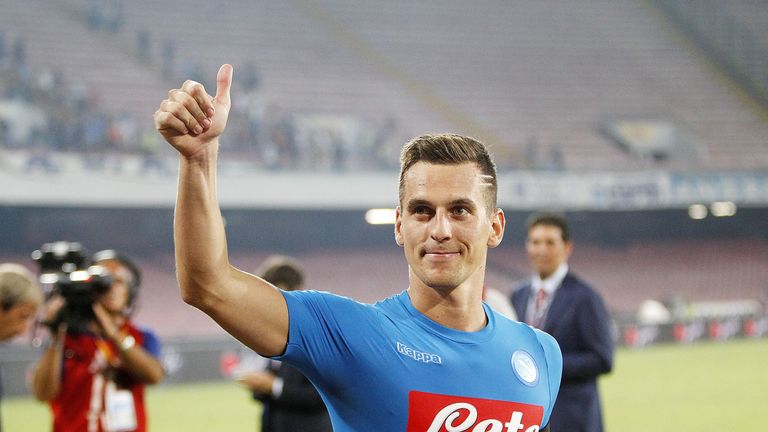 Napoli's main strengths are in attack. With the qualities of Insigne or Mertens, combined with the physicality of Milik, they could now close the gap with the heavyweights of Europe. The team scores goals for fun, but unlike under Sarri, they can be got at defensively.
As a result, Jurgen Klopp's side should get joy through the middle, with Roberto Firmino, Mo Salah and Sadio Mane sure to exploit the space the hosts offer in this part of the field.
However, if Napoli do play a 4-4-2 on Wednesday, then there will be less width for Liverpool to attack down.
Will the Juve loss have any impact on Wednesday's game?
Saturday night's loss at Juve will not have a negative impact on the side going into this match, with the team expected to show just how much they have grown under Ancelotti by reacting in a positive way on Wednesday.
Even more so if the hosts play as they did in the first 25 minutes at the Allianz Stadium when they produced some amazing attacking football with great combinations and intensity against a well-organised team, who were made to suffer as a result.
Napoli will also be pushed on by their notoriously vociferous fans at a packed San Paolo, a stadium that is not easy for visiting teams to play at, even if Liverpool are used to electric European atmospheres at Anfield.
Predicted line up (4-4-2): Ospina; Hysaj, Albiol, Koulibaly, Mario Rui; Callejon, Allan, Hamsik, Zielinski; Milik, Insigne