VAR at the World Cup: When can video assistant referees be used? Will fans be informed of decisions?
By Michael Hincks
Last Updated: 13/06/18 7:15am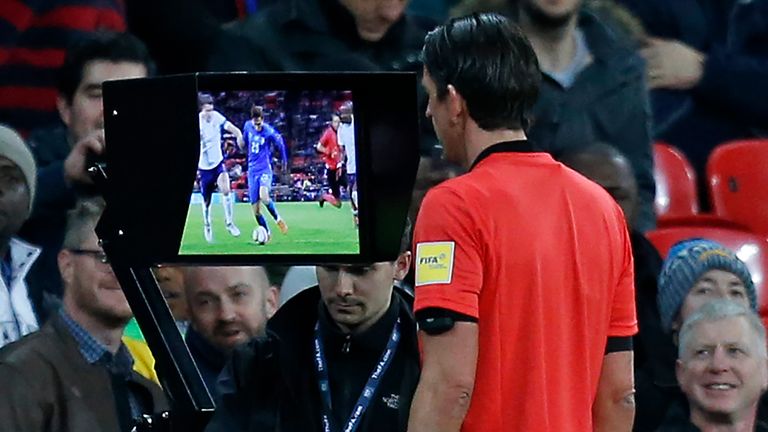 Video Assistant Referees (VAR) will be used at a World Cup for the first time this summer. We look at the finer details of the system, and changes made following trails in FA Cup and Carabao Cup games this season.
Gareth Southgate has reminded his England players that there will be no margin to fool officials at the tournament, with VAR set to feature in Russia after the International Football Association Board (IFAB) reached a unanimous decision to approve the technology back in March.
VAR has been met with criticism in England after trials in cup fixtures, with the Premier League voting against its introduction next season. Meanwhile, UEFA president Aleksander Ceferin also confirmed there are no plans to use it in the Champions League or Europa League, though the governing body will continue with extensive trials across Europe.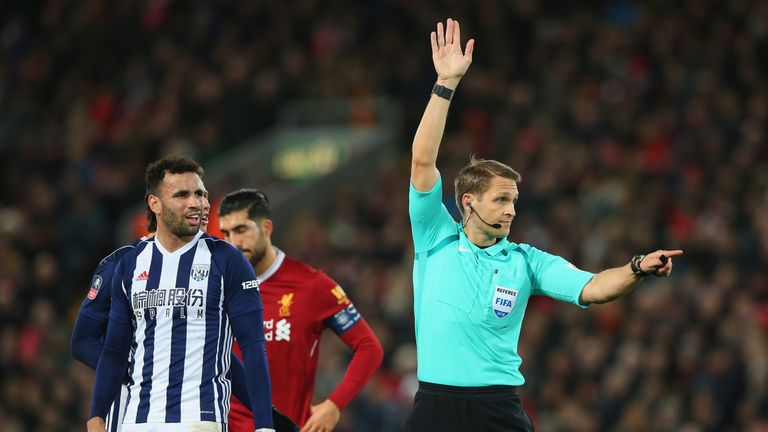 Infantino has been a long-term supporter of VAR, and the technology is set to make its World Cup bow when Russia face Saudi Arabia on June 14.
So what changes have been introduced? And when can VAR be used? We take a look...
The essential facts
A VAR team - consisting of one video assistant referee and three assistants - will support match officials during all 64 matches in Russia. The FIFA Referee Committee has selected 13 referees, all of whom are top FIFA match officials.
The VAR team will operate from a video operation room in Moscow, and will have access to 33 broadcast cameras - including eight super slow-motion and four ultra slow-motion cameras - as well as exclusive access to two offside cameras.
When can VAR be used?
The VAR team will constantly check for 'clear and obvious errors' related to four match-changing situations:
Goals and offences leading up to a goal
Penalty decisions and offences leading up to a penalty
Direct red card incidents only
Mistaken identity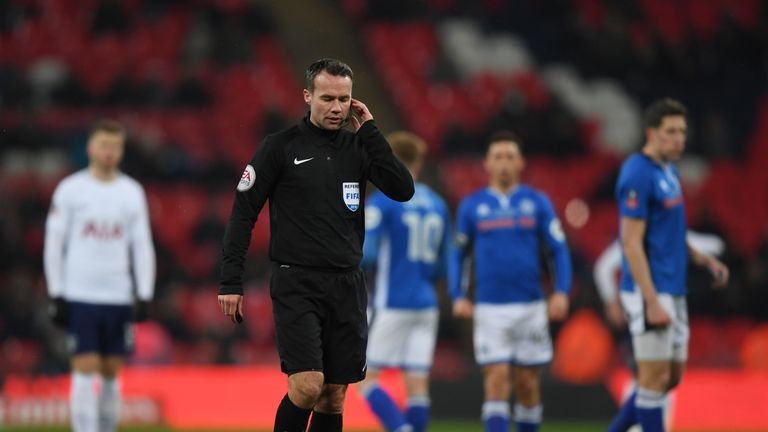 Retrospective action confirmed
The IFAB has approved a change that means referees will be able to give red cards for off-the-ball incidents spotted by VAR - even if play has been resumed and missed in real time.
IFAB technical director David Elleray told The Times: "If there is something away from the action that has been missed and it later comes to the attention of the VAR or the assistant VAR, then they can inform the referee and he can send the player off, even if it is later in the match.
"We do not anticipate this happening very often... this would only be for serious red-card offences."
On-Field Review v VAR Advice
There will be incidents when referees accept information from VAR, and incidents when referees will review footage on the side of the field.
On-Field Review: When a goal is scored, the referee can check for a foul committed by an attacking player, or if there has been an offside interference. Regarding penalty decisions, as well as analysing the actual incident, referees can review whether there was a foul leading up to a penalty, or if there was a foul by an attacking player. All direct red card incidents will be assessed via On-Field Review.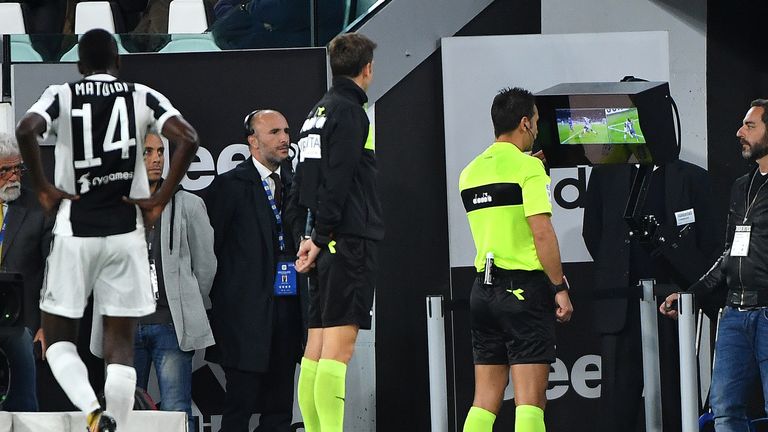 VAR Advice: The referee can seek factual advice from VAR, including whether there was an offside position leading up to a goal, or if the ball was out of play. Regarding penalty decisions, VAR can also advise on whether the foul was committed inside or outside the area, whether the ball was out of play leading up to the penalty, or whether there was an offside in the build-up. All cases of mistaken identity will require VAR Advice.
FIFA stress that VAR does not make any decisions, but supports the referee in the process, with only the referee making the final decision.
The hand signals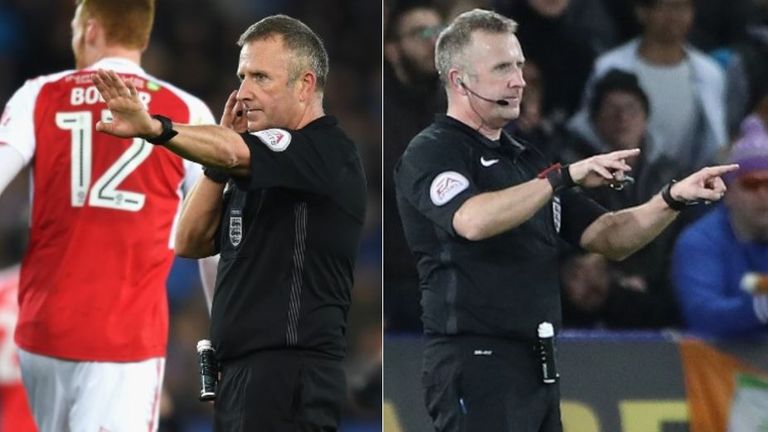 The referee will point to his ear while communicating with VAR, and can delay a restart while doing so. Play will resume if the referee is satisfied there was no error.
If a decision requires the On-Field Review or VAR Advice, the referee will draw a rectangle to signal that play has been stopped and that an official review is taking place.
Flags staying down
World Cup assistant referees have been instructed to keep their flag down for tight offside calls, according to FIFA referees committee chairman Pierluigi Collina.
Collina says linesmen have been told to keep their flags down in order to enable the VAR to make the correct decision.
"If you see some assistant referee not raising the flag, it's not because he's making mistakes," said Collina at a World Cup referees media day.
"It's because he's respected the instruction to keep the flag down.
"They were told to keep the flag down when there is a tight offside incident and there could be a very promising attack or a goal-scoring opportunity because, if the assistant referee raises the flag, then everything is finished."
Will it be clearer for fans?
A criticism of VAR last season was that supporters at the ground were in the dark regarding what was under review, particularly when a decision took minutes to reach.
FIFA are endeavouring to ensure fans in the stadium, and those watching at home, are well informed during a review process and have developed a system which should automatically create graphics for television broadcasters, as well as giant screens at the ground.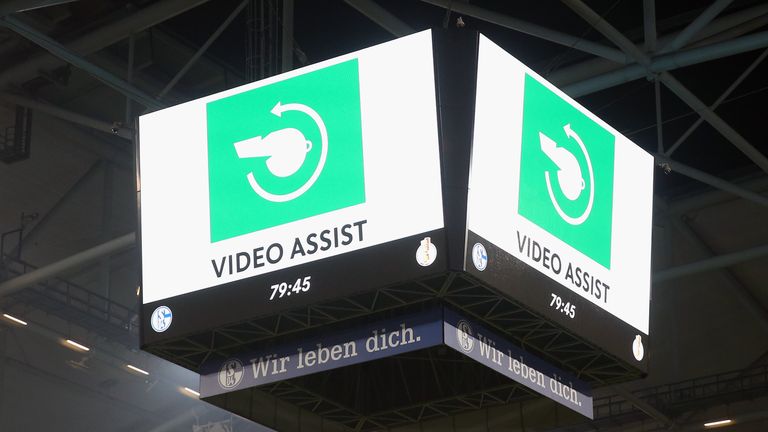 A FIFA staff member will also inform broadcasters, commentators and infotainment about the different steps of the review process, including information about the reason for the review and the outcome of the review, via a networked touch tablet.
What concerns remain?
Factual incidents should be more easily dealt with, but decisions which come down to human interpretation - including penalty incidents - means there will still be room for debate, even after VAR has been consulted.
There is also concern regarding the length of time it takes to reach a decision, with Tottenham's 6-1 FA Cup win over Rochdale producing five additional minutes in the first half after a string of VAR incidents.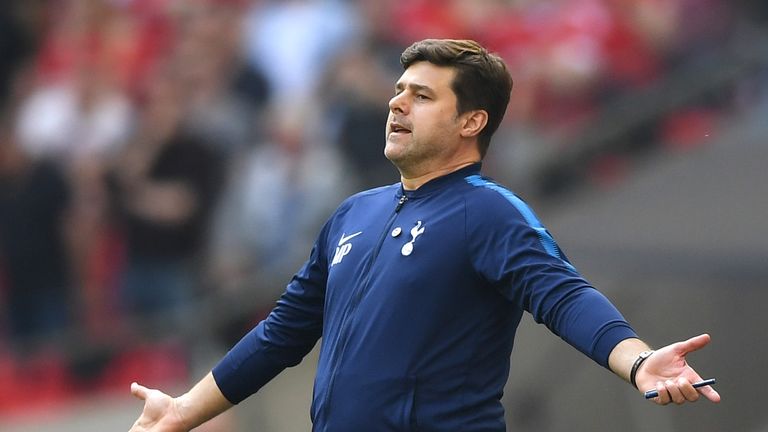 After that match, Spurs manager Mauricio Pochettino went on to express his fears that VAR could kill the spontaneity and emotion in the game.
It remains inevitable that the joy experienced during a goal celebration could quickly be dampened by a pending VAR review, a scenario regularly seen after tries are scored in rugby, but the clear argument will be that the right decision will be reached.