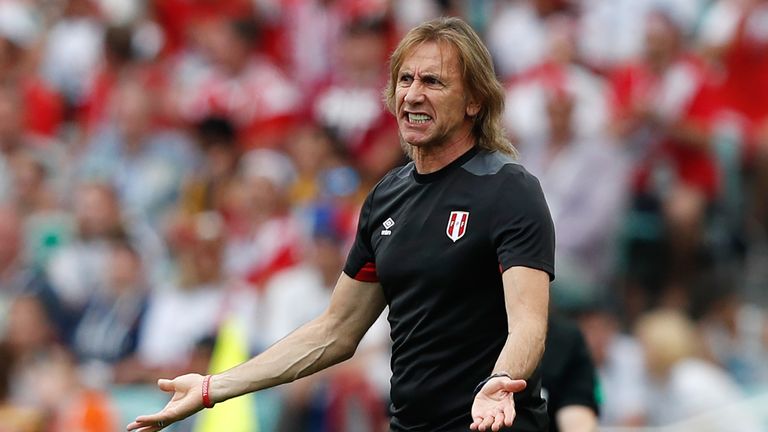 Peru coach Ricardo Gareca refused to commit his future to the national team after they bowed out of the World Cup against Australia.
Andre Carrillo scored in the first half and Paolo Guerrero added a second after the break as Peru's tournament ended on a high with a 2-0 win, a result which also helped to eliminate Australia.
Australia boss Bert van Marwijk's tenure is already scheduled to end after the tournament but Gareca insists he will take time before deciding whether or not to continue.
"Whether I continue or not depends on many factors," he said.
"There are times when you need to take stock personally and the Peruvian Football Federation also need to take stock.
"You need time to think things over with a cool head because the national team coach is a huge responsibility as you have an entire country on your shoulders for four years.
"To make that decision you need to be in a good place and analyse everything."
Gareca admits the team came up short in terms of the expectations they had but nevertheless he was satisfied with their performances.
"We lost two matches but returned to victory and that is no small feat, but we did expect something bigger in the grand scheme of things," he added.
"I'd like to congratulate my players because it was a very difficult match from a psychological point of view.
"We went in with greater expectations, however, if we look at how we played I think Peru emerges from a World Cup with its head held high."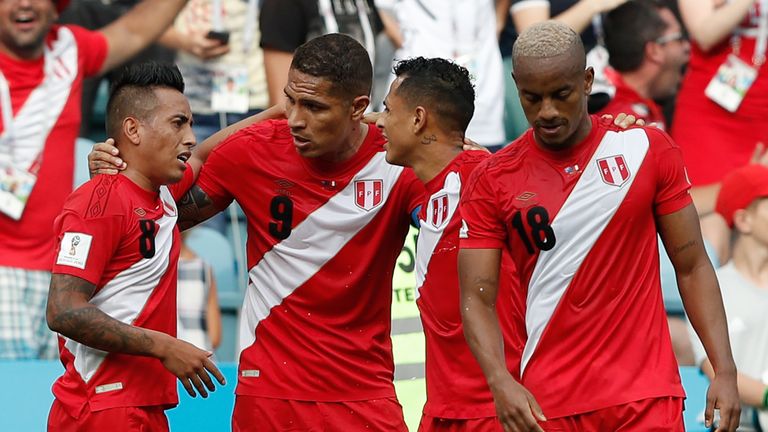 Australia coach Van Marwijk admits the struggle to score goals - they registered only two Mile Jedinak penalties in Russia - was their downfall.
"Against France in football we were at least equal and against Denmark we were even better and today I have the same feeling but in all three games we couldn't make the difference in goals," he said.
"That is something this squad misses at this level.
"This team has really improved since the first day I started working with them but at the World Cup you could see for this team it is difficult to make goals at this level."