Dejan Lovren has threatened not to go to Euro 2016 unless he is guaranteed a starting place by Croatia.
The 26-year-old Liverpool defender became embroiled in a row with Croatia coach Ante Cacic during the international break after he was accused on not warming up properly ahead of last month's friendly with Hungary.
"I will not tolerate such behaviour because no one is more important than the team. Lovren made a step backward, away from our squad," said Cacic after the 1-1 draw in Budapest.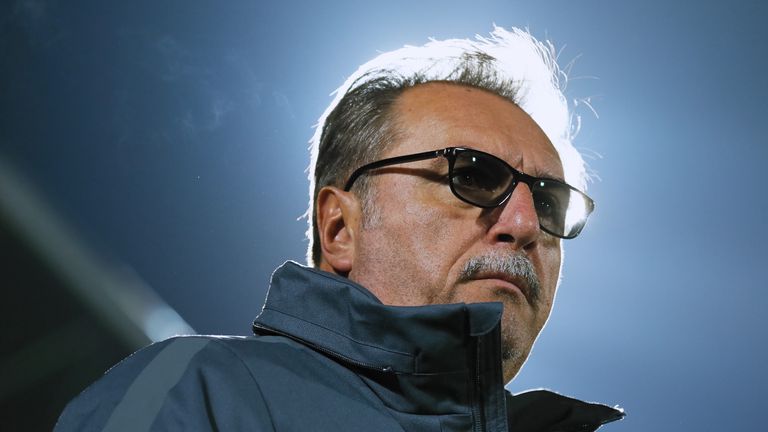 'We didn't talk after the match, we will see what is going to happen, but I will not tolerate such acts and he made a wrong move." 
Lovren, however, is refusing to back down and has now issued an ultimatum to Cacic ahead of this summer's tournament in France.
"'I will not apologise, I will either travel to France as a starting player or I am not going," Lovren told Croatian newspaper Sportske novosti.
"I always get angry when the media comes out with half-truths so, to tell you what happened, the conditioning coach came to me and told me to go and warm up for 10 to 15 minutes.
"I said okay and I started to warm up. After 15 minutes, when I finished warming up, I began to get cold because I didn't have a jacket so went back to the bench.
"Then, after a minute, the fitness coach comes again and asks me, 'So why did you sit on the bench?' I told him he said to warm up for 10 to 15 minutes and I did it. 
"Then he immediately said that to Cacic. Look, nobody in the world does not work [after] such long warming up. At Liverpool, when warmed up, we enter the game or after 15 minutes go back to the bench.
'I was told I would play the second half in Budapest. I was ready and also, the coach said we will all get a chance. And I didn't."
Croatia have been drawn in Group D for Euro 2016, along with European champions Spain, Turkey and the Czech Republic.