Luka Modric is on the brink of leading his country to World Cup glory but his reputation in Croatia is still a complicated one. Adam Bate went to Modric's hometown of Zadar to find out why the shadow of one-time powerbroker Zdravko Mamic still looms large.
The dilapidated Hotel Iz lies over the bridge just outside the walls of the old city of Zadar. It is set back from a main road named after Josip Jelacic, a 19th century national hero of Croatia. It is also the place where another hero, Luka Modric, the Real Madrid midfielder and captain of the national team, spent his formative years - as a refugee in his own land.
Modric was just six years old when forced to flee from his village around 30 miles east of Zadar. His grandfather, after whom he has named, was killed by Serbian militia at the outset of the Balkan wars. With the rest of his family, Modric took refuge in Zadar, initially in the more salubrious Hotel Kolovare, and later within the confines of Hotel Iz.
Today, while the centre of Zadar is renowned for its beauty, the area around the hotel remains relatively rundown. Back then, of course, it was far worse. Mira, 65, has lived in Zadar all her life in the fourth floor of a tenement building not far away. Her face hardens when memories of those years return. She produces a book detailing the troubles.
"It was a bad time," she recalls. "For three years, from 1991 to 1994, we had no electricity or running water." Others suffered far greater hardships. Ultimately, independence was secured and peace was restored. A former handball player herself, there is pride that a son of Zadar is now the captain of Croatia and out representing his country around Europe.
Modric was a mere child at the time of those troubles but he had the ball for company. His own tale is compelling in its own right. The rejection from Hajduk Split, the club favoured by many in his hometown, before getting his chance with arch-rivals Dinamo Zagreb. The season spent in the harsh environment of the Bosnian league while still a teenager.
Modric's talent soon became obvious to everyone. A playmaker ahead of his time, he pulled off a neat trick in eliminating England from Euro 2008 in 2007. The rest is no mystery. His Tottenham years hinted at genius. His time in Madrid confirmed it. Modric is a four-time Champions League winner. Now he has carried Croatia to the brink of World Cup glory.
Star of the show in the wins over Nigeria and Argentina, he recovered from a missed penalty against Denmark to score in the shootout. In the quarter-final clash with Russia he picked up his third man of the match award of the tournament and was instrumental in the semi-final triumph over England. Only Kylian Mbappe can stop him claiming the Golden Ball.
It should be more than enough to secure hero status in Zadar, the city that took him in when he had nothing. It is true that some stores sell shirts bearing his name but only alongside those of Ivan Rakitic, Lionel Messi and others. Anyone expecting a monument like the one of Cristiano Ronaldo in Madeira - accurate or otherwise - will leave disappointed. For now.
In part, that is because this country's relationship with their captain has become clouded and complicated by Modric's uncomfortable association with the notorious figure of Zdravko Mamic. The former Dinamo Zagreb chief executive was once regarded as the most powerful man in Croatian football. He is certainly among its most divisive.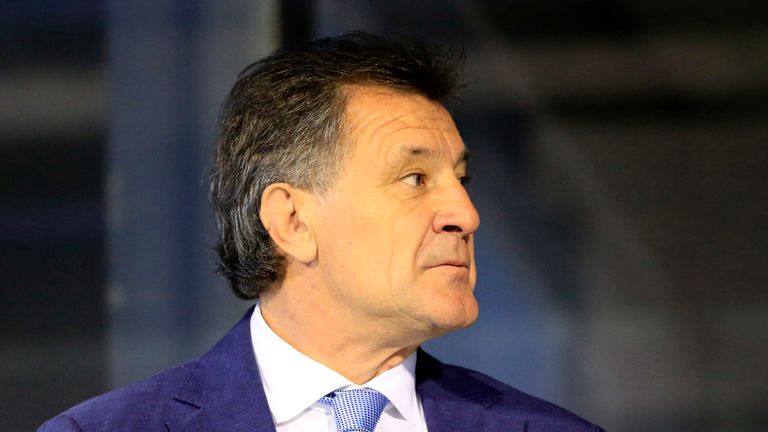 Mamic had contracts with many Croatian players. The agreements saw him provide financial support in return for a proportion of their later earnings and a cut of the fee when they were transferred to another club. This happened to Modric when he received €10.5m for his move to Tottenham in 2008 and around 80 per cent of it went to Mamic and his family.
The problem was that Mamic was accused of inserting this clause, and others relating to players such as Dejan Lovren, only after the sale. He was convicted of embezzlement and tax evasion and, in June, was sentenced to six-and-a-half years in prison. Having fled to Bosnia before the verdict, it remains to be seen whether he will ever serve it.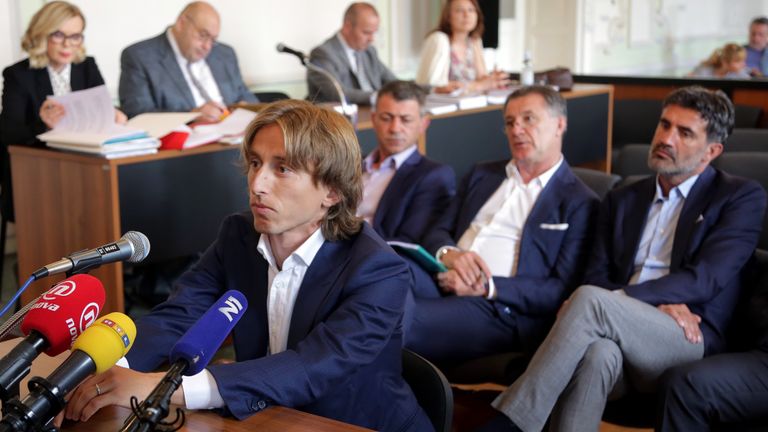 Modric's predicament stems from the fact that in June 2017, testifying at Mamic's trial, he said that he "could not remember" much of the detail and claimed that the clauses were already in place prior to his sale to Spurs. This seemed to contradict earlier statements and he was charged with perjury in March. He could face up to five years in jail if found guilty.
When questioned in Osijek last year, Modric denied the charge. "I came here to state my defence and tell the truth, like every time so far," he said. "My conscience is clear."
As Croatian journalist Bernard Jurisic explains, public feeling is mixed. "Perceptions of Modric changed from the moment that the strange business became apparent," he tells Sky Sports. "The court case against Mamic was followed with great care in Croatia, and the very fact that Modric was involved in the whole story undoubtedly undermined his reputation.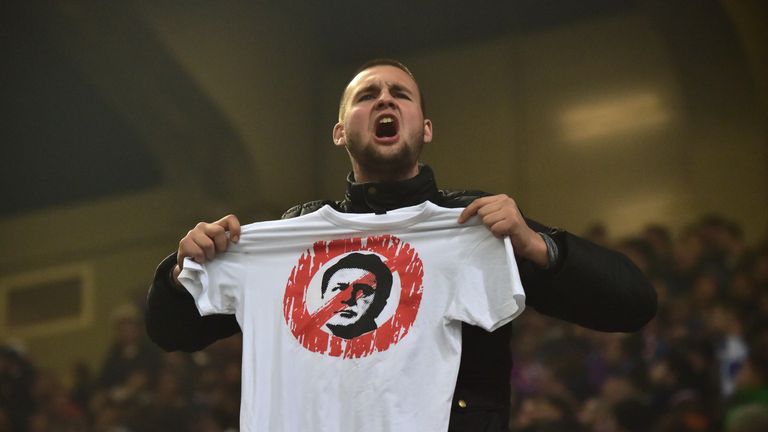 "The public are divided. On the one hand, there are those who claim that Modric could not be expected to know the specifics of the law. On the other, some claim that he is just as responsible as Mamic. By appearing to change his testimony, after pointing the finger at Mamic in his initial statement, he earned condemnation across Croatia, even in Zadar."
The graffiti outside the Hotel Iz confirms that much. Sympathy is in short supply. Modric is Mamic's *****, writes one. Another message above the old restaurant claims that the player "will remember this one day" - referring to the place where he grew up, kicking a ball for the love of it rather than the politics in which he now finds himself embroiled.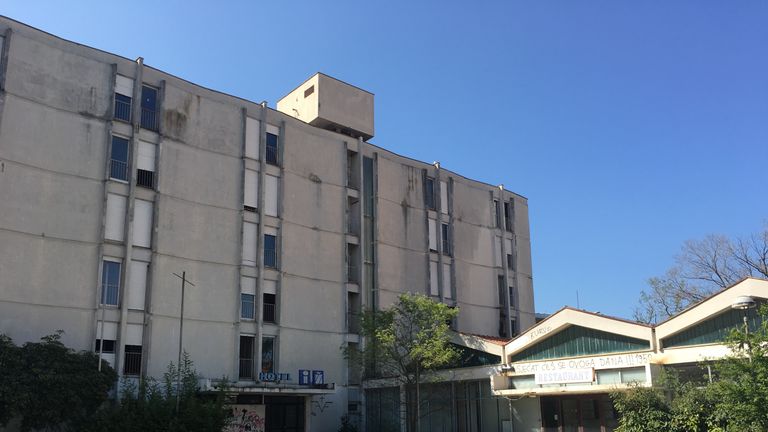 But others are not quite so angry. A namesake of Modric, Luka, is a former youth-team player at local club NK Zadar, who is now eking out a living as a taxi driver in the city after injury scuppered his own ambitions. Even now, while he is not prepared to name any names, he knows of old team-mates who have been forced into bad deals as young players.
He has even heard tales of players who, upon their death, will see their assets revert back to the man who was their benefactor back when they were starting out. Back when they did not have the luxury of choice. As a result, he is more sanguine than most about the matter of Modric. He will be cheering on the man looking to deliver the World Cup for Croatia.
There will be many others, but they will do so with a caveat. When Modric leads out his side in Moscow, they will focus their thoughts on the young boy who dreamt of this moment while playing football outside the Hotel Iz in Zadar. And put to one side their thoughts about the man whose alleged actions inspired the graffiti that now adorns it.