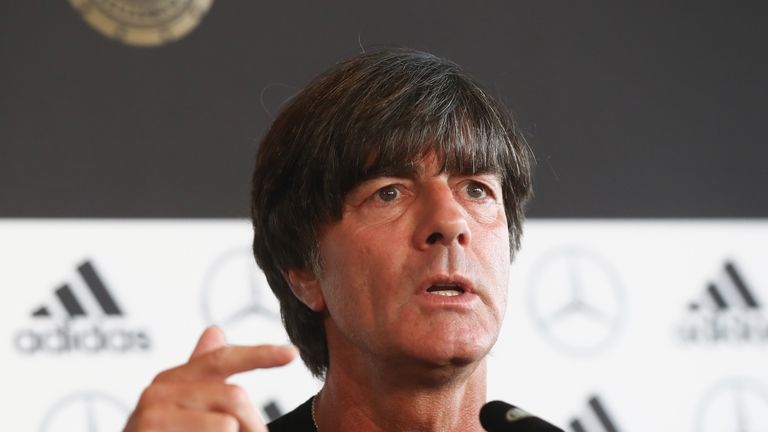 Germany head coach Joachim Low says he was "full of rage" over Nazi-era chants by some fans at their World Cup Qualifier against Czech Republic.
Low condemned sections of Germany fans which he said had brought "shame on our country" when they chanted and whistled during a minute's silence held for two deceased Czech officials at the match in Prague on Friday.
Speaking in Stuttgart ahead of another qualifying match against Norway, Low called for tougher sanctions on those involved.
"I am not so much upset or sad as I am full of rage, I think that describes my feelings better," he said, when asked about the chants.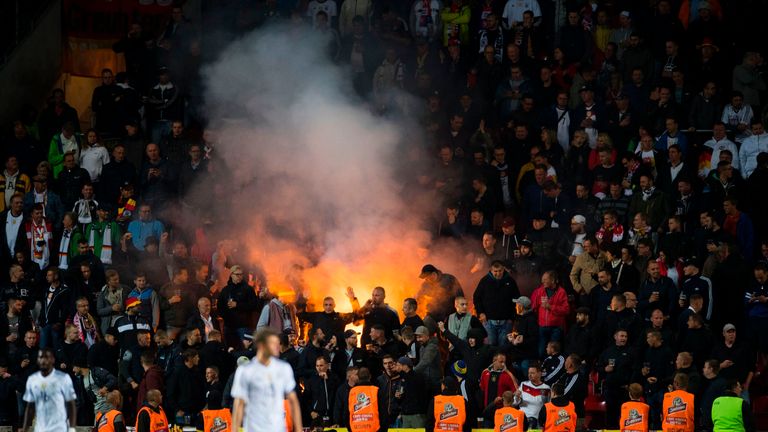 "I am really very angry about what happened, that some so-called fans used the stage of an international football match to bring shame on our country with their extremely embarrassing appearance and behaviour. I think every one of those people who is prevented from getting into the stadium is a win."
Low added: "I am absolutely on the side of those demanding tough sanctions, because a stadium should be somewhere you enjoy going, where everybody can go and where despite all the rivalry and all the chanting, everything proceeds at a certain level.
"We don't want these anarchists, we are not their national team and the behaviour of some of the fans in Prague was the lowest of the low and deeply despicable."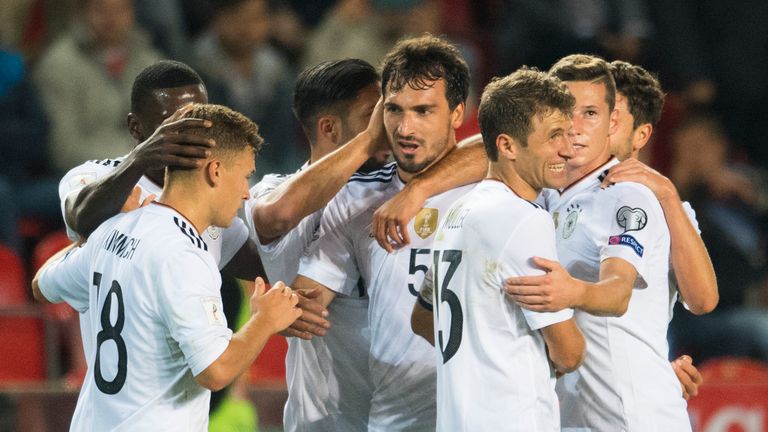 DFB president Reinhard Grindel, who too condemned the chanting, also wants to see action taken on the re-distribution of match tickets, with Germany's traceable system used across the whole of Europe.
"We must discuss the issue of tickets together with the other European associations and find ways to ensure more control across Europe," he told German magazine Kicker.
"The truth is that in countries like San Marino and the Czech Republic, there are absolutely no checks, because, for example, local residents can pass on tickets unchecked [to away fans] and tickets are freely available."