Russian duo Aleksandr Kokorin and Pavel Mamaev held in jail on hooliganism charges
Last Updated: 12/10/18 11:30am
Zenit St Petersburg striker Aleksandr Kokorin and Krasnodar midfielder Pavel Mamaev will be detained in jail until December 8 while they await a ruling over charges of "hooliganism".
The crime carries a penalty of up to five years in prison, according to Russian news agencies.
The two Russian internationals were detained earlier this week after video footage emerged showing the men attacking two officials with the trade ministry in an upmarket Moscow cafe.
One of the officials was hit with a chair while eating a meal - his lawyer claimed he received a concussion.
In a separate incident, the footballers attacked the driver of a television host and damaged her Mercedes.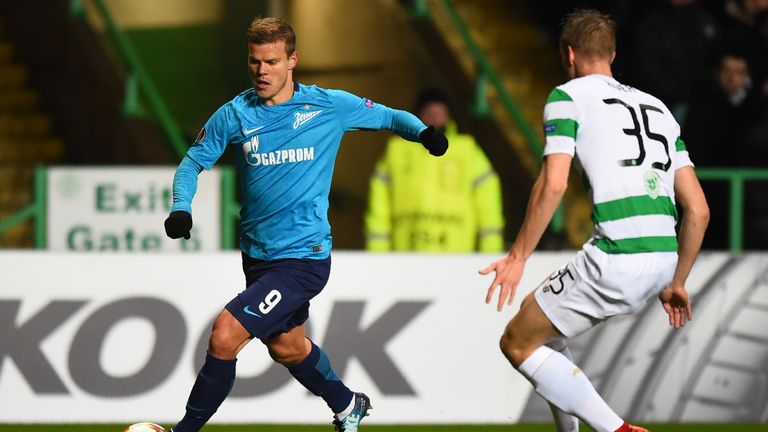 The Russian Premier League called for tough sanctions against the duo before a Moscow court ruled that the pair should be held in jail.
The league said in a statement: "This incident casts a shadow over FC Zenit and FC Krasnodar, but over the whole of Russian football. We believe that those guilty should incur the most severe punishment There is no place for hooligans in football!"
Mamaev's lawyer, Igor Bushmanov, said he will try and overturn the court ruling.
"We will appeal this decision as we believe it to be groundless and unjust, and does not have clear grounds," he said.
Both Kokorin and Mamaev have represented their country, with 63 Russia caps between them. Kokorin was named in Russia's preliminary squad for this summer's World Cup, but was forced to withdraw due to injury. Mamaev's last international appearance came during Euro 2016.