FIFA to make final decision on 2026 World Cup bids eligibility on May 29
Last Updated: 21/05/18 10:42am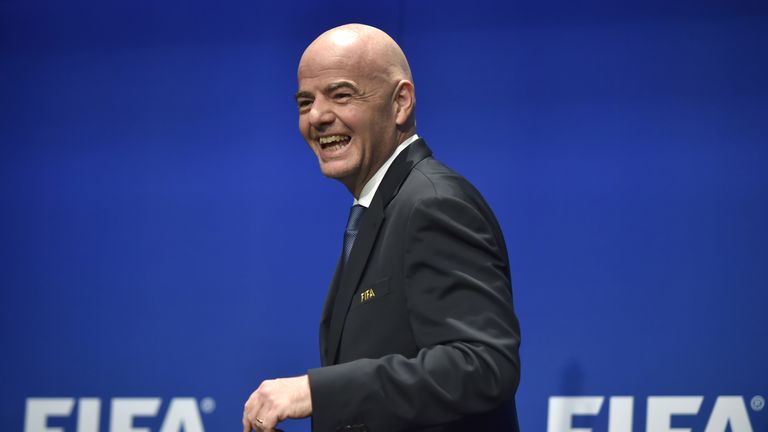 The 2026 World Cup bid teams will learn whether they have progressed to the voting stage when FIFA makes their decision on May 29.
FIFA's Congress meet for the voting stage on June 13 in Moscow, just a day before the opening game of the Russia 2018 World Cup when the hosts play Saudi Arabia.
Both the Morocco and joint USA/Canada/Mexico bids are being assessed by FIFA's Evaluation Task Force, which will deliver its final report two weeks before the Moscow meeting.
In a statement to Sky Sports News, Morocco 2026 said: "The Task Force charged by FIFA to evaluate both the North American and Moroccan 2026 FIFA World Cup bids will make its verdict on the eligibility of both files to progress to FIFA congress on May 29."
The FIFA Evaluation Task Force has inspected both bids and visited the countries involved.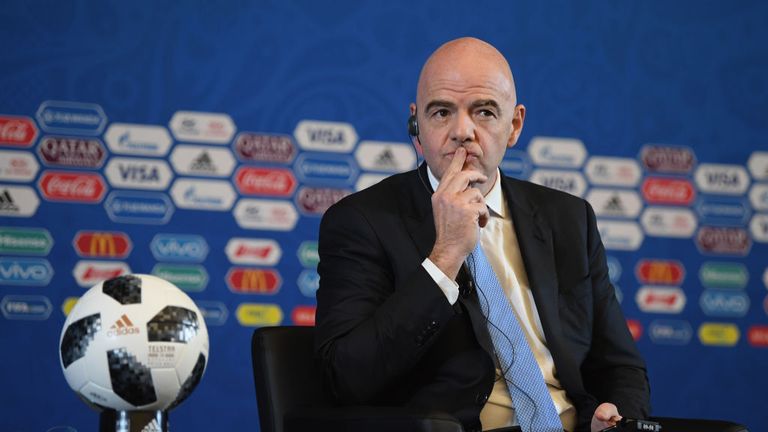 If it deems necessary, the Task Force has the power to exclude any or either bid from reaching the voting stage.
It leaves open the prospect that, should the Task Force think one of the bids has not satisfied its criteria, it would remove them from the voting process, meaning either bid could be unchallenged in its attempt to host the 2026 World Cup.
Morocco 2026 recently expressed some surprise when FIFA's Task Force visited the country for a second time after some concerns were raised during their first visit to North Africa.
Both bids claim they can successfully host the tournament in 2026, however FIFA President Gianni Infantino is thought to prefer the combined North American candidacy, largely due to the amount of money a World Cup in the region could generate.