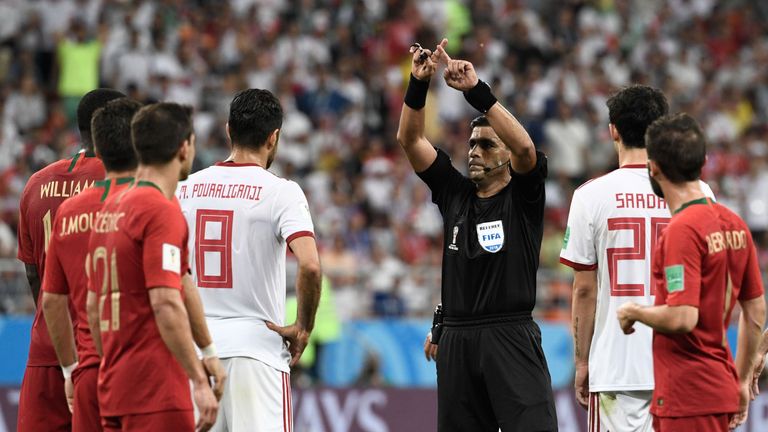 VAR is good for the game according to Dermot Gallagher but the former Premier League referee acknowledges the system requires some fine-tuning.
The Video Assistant Referee (VAR) has somewhat unsurprisingly emerged as one of the 2018 World Cup's major talking points, with its transformative effect most evident during Monday night's final Group B fixtures.
Ronaldo won a penalty and was fortunate to escape a red card in Portugal's 1-1 draw with Iran, while a two-footed Gerard Pique challenge went unpunished before a late Iago Aspas equaliser stood after initially being disallowed in Spain's 2-2 draw with Morocco.
The VAR can offer the on-field referee guidance but it is the latter who retains the final decision.
"It isn't a perfect system, we know that," Gallagher told Sky Sports News.
"But it will unfold and get better and better because people watching it will become more competent, the communication will become better and will get tweaked in different ways."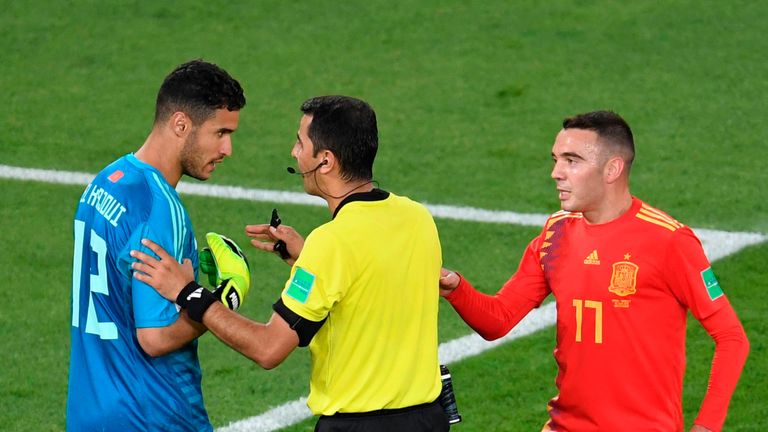 In Brazil's 2-0 win over Costa Rica, Neymar saw a penalty initially given in his favour overturned, while Sweden benefitted from the intervention of VAR when they were awarded a spot-kick in their World Cup opener against South Korea.
"I am a fan of it because it is getting more decisions right," Gallagher added.
"What you have to remember is that it is not going to clear everything up. It is impossible to get 100 per cent accurate decision because so many decisions are subjective.
"What I would say is that there have been some big decisions given, like the Neymar penalty reversed, the Sweden penalty given and the Spain goal last night.
"All three of them would have been mistakes in previous World Cups. All three of them were cleared up and the right decision was [eventually] given."