AFCON Profile: Sudan
Sudan are just one of 16 teams set to contest the 2012 AFCON finals. This way for a full overview of Mohamed Abdullah's squad.
Last Updated: 18/01/12 10:31am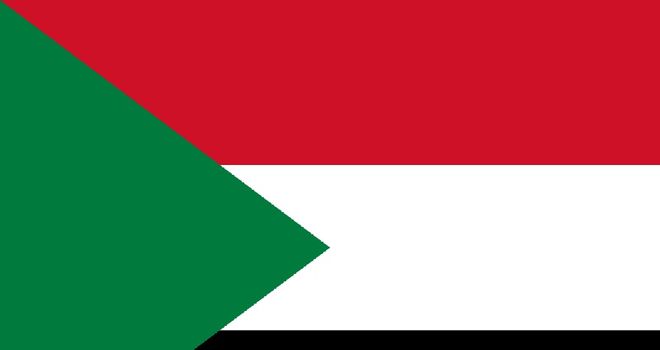 Once a potentially promising outfit, Sudan's progress on the international stage has been severely hampered by an unstable socio-economic climate and civil unrest.
For more than five decades the country has been plagued by ethnic, religious and economic strife. Throw in intermittent civil wars, a military coup d'état and the well documented ravages of the Darfur humanitarian crisis and it is easy to see why Sudan's plummeting stock on the football market has been the least of the Sudanese's worries.
Sudan coach Mohamed Abdullah is hoping his team's displays at AFCON 2012 can aid peace and nation-building efforts in a country desperately trying to return to a semblance of normalcy.
Monikered the Desert Hawks or Nile Crocodiles, the Sudan national football team is yet to feature at a World Cup tournament having failed to qualify or having been forced by circumstances to withdraw from qualifiers for football's biggest showpiece.
However, with three CECAFA Cup titles and two runners-up medals under their belt to go with their solitary AFCON title, Sudan have fared reasonably well on the African continent.
PREVIOUS AFCON INVOLVEMENTS:
One of the oldest teams in Africa and a formidable outfit in the late 1950s to early 1970s, Sudan's last appearance at an AFCON tournament was in Ghana in 2008 after a 30-year absence.
The Desert Hawks finished third in the three-team inaugural Africa Cup of Nations in 1957 behind the only other participants, Egypt and Ethiopia.
After finishing as runners-ups in 1959 and 1963 the Sudan lifted the trophy in 1970 on home soil.
SQUAD OVERVIEW:
All 23 players in Sudan's squad ply their trade in the country's Premier League, with nine of them on the books of 26-time champions Al-Hilal. Last season's league winners Al-Merreikh, with 10 players, are the biggest contributors to the squad.
Historically, between them, Al-Hilal and Al-Merreikh have almost exclusively supplied players to the national team. It is a trend coach Mohamed Abdullah is trying to change by broadening the selection base.
ONE TO WATCH:
Haitham Mustafa, reportedly the subject of transfer interest by Everton at one stage, has been the cornerstone of Sudanese football for 17 years.
The Al-Hilal attacking midfielder, captain for both club and country, holds his club's record for most appearances (578 at the time of departing for tournament) to go with over a hundred international caps for the Hawks.
Mustafa also had the honour of leading his country on its return to the Africa Cup of Nations in 2008 after an extended absence.
At 34 years of age, Mustafa will be one of the older players at the tournament. He is an experienced, wily playmaker with a Rory Delap-esque throw-in.
FACTS
FIFA Rank: 113
Coach: Mohamed Abdullah
Captain: Haitham Mustafa
Nickname: Sokoor Al-Jediane (Falcons of Jediane), Desert Hawks, Nile Crocodiles
Best AFCON finish: Champions (1970)
Previous AFCON finish: Did not qualify
FULL SQUAD:
Goalkeepers: Akram Al Hadi, Bhaldien Mohammed, Mouez Mohjob
Defenders: Ngemaldien Abdullah, Khaliefa Ahmed, Siefaldien Ali, Ahmed Al Basha, Mowaia Bashir, Bala Jaber, Mosab Omar.
Midfielders: Mohammed Ahmed Bashir, Baderaldien Aldoud, Mohamed Al Tahir, Nazer Hamed, Amier Kamal, Mohammed Moussi, Faisal Musa, Haitham Mustafa, Alaadine Yousif.
Strikers: Ramadan Alagab, Abdulrahman Hassan, Eltaib Mudather, Mohammed Sheikh Eldin.