Cristiano Ronaldo overtakes Ferenc Puskas' international goal record
Ronaldo scores his 85th goal for Portugal against Morocco
Last Updated: 20/06/18 3:11pm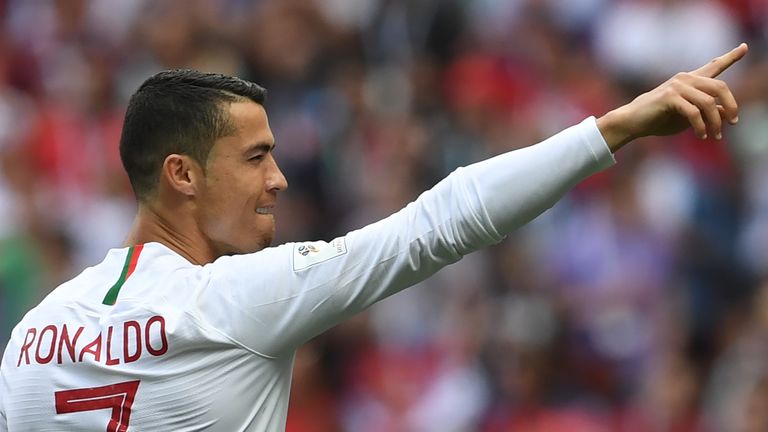 Cristiano Ronaldo's early header in Portugal's 1-0 win over Morocco at the World Cup was his 85th goal for his country - breaking the European record.
Prior to this World Cup, Hungarian forward Ferenc Puskas held the record for the most senior international goals for a European nation with 84 goals between 1945 and 1956.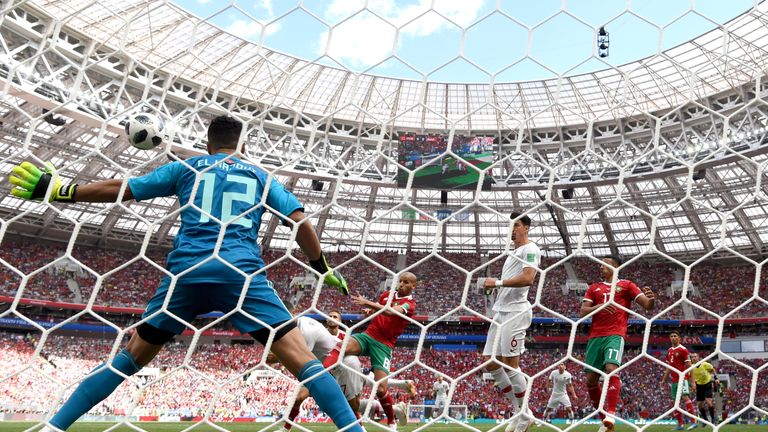 But after moving level with Puskas with his hat-trick in Portugal's Group B opener against Spain, Ronaldo broke the record in the fourth minute against Morocco in Moscow.
The pair are well clear of the third highest scorer for a European country - World Cup legend Miroslav Klose scored 71 goals for Germany between 2001 and 2014.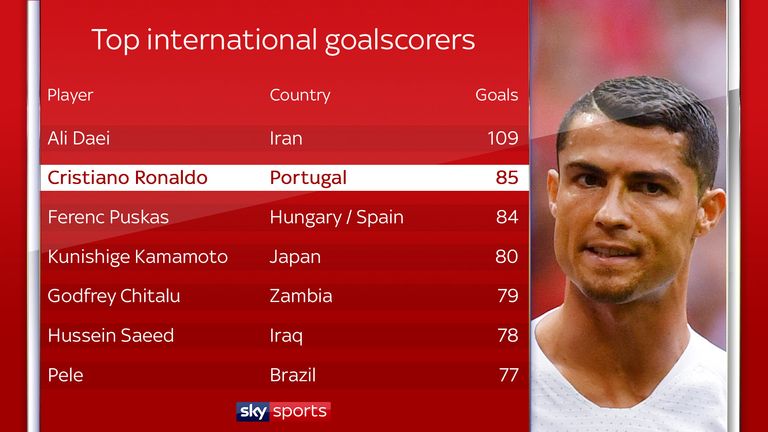 But it is another former Bayern Munich forward, Iran's Ali Daei, whom Ronaldo will need to overhaul as the all-time top scorer in the history of international football.
Daei scored 109 goals for Iran in a 13-year international career between 1993 and 2006. Ronaldo will look to close the gap further when Portugal face Iran on Monday.