The next Ryan Giggs? As Adnan Januzaj turns 20, his Manchester United future is unclear, writes Adam Bate...
When it comes to bringing through young players, Louis van Gaal can point to his record. This is the man who got 11 players under the age of 26 onto the pitch in Ajax's 1995 Champions League triumph. The coach who blooded Xavi, Andres Iniesta and Carles Puyol. "These boys all started under me," he said of that trio. "I love working with players like them. I can't stand the big-name players who only excel when the TV broadcasters are around or when the sun shines."
Given that sort of background, it's hardly surprising that part of the Manchester United supporters' excitement at Van Gaal's appointment centred on his ability to get the best from young players. And for many, that meant Adnan Januzaj, the talented teenager who'd been the bright spark to light up a gloomy season under David Moyes. What might he achieve under Van Gaal? He had, after all, inherited Ryan Giggs' coveted No 11 shirt upon the legend's retirement.
Another United icon, Gary Neville, had claimed Januzaj could become "one of the best players in the world" as long ago as 2013. Sir Alex Ferguson described him as "beautifully balanced" before handing the reins to Moyes, who was so impressed in pre-season that he was soon comparing him to Wayne Rooney and even, earlier this season, tipping Januzaj to establish himself as one of Europe's best.
Instead, while teenage Ulsterman Paddy McNair has made fine progress under Van Gaal with seven Premier League starts to his name already, the more obviously gifted Januzaj has found himself among the starting line-up on only five occasions. The Belgium international's teenage years have come to an end this week as he celebrated his 20th birthday on Thursday and that age of innocence is truly behind him now his promising career faces its first stumbling block.
That happens. One need only look at Wilfried Zaha's abortive United career to see how talent doesn't always automatically translate to success at a club of this size. However, the concern when it comes to Januzaj is that there is little suggestion the plateauing in his development stems from issues of application. It's opportunities that are needed. Specifically, could it be that the tactics currently being implemented by Van Gaal present a problem for him to overcome?
It's true that Van Gaal's dalliance with the 3-5-2 formation did not help Zaha, who was told from the outset that he must convert to a striker if he was to feature in the Dutchman's team. But Januzaj's flexibility offered hope that this would not be such an issue. "I thought this season would be a really good one for him," Gary Neville told Sky Sports earlier this week. "I thought Louis van Gaal would view him as his type of player."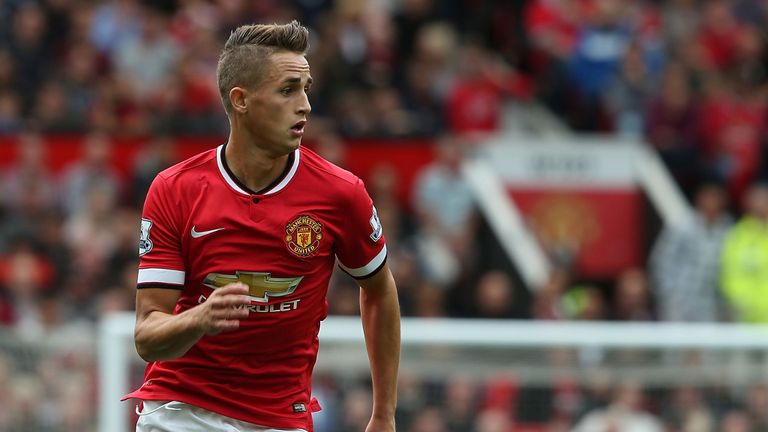 Van Gaal does indeed favour adaptable players and that's precisely what Januzaj would appear to be. "He can play off the left, he can play off the right," says Moyes. "He's a No 10 and he's played centre-forward. He's that talented a player." But in Van Gaal's first competitive game in charge at United, Januzaj found himself being asked to play as a wing-back in the latter stages of the first half. In the next game against Sunderland, he was used as a holding midfielder.
Having also played as a striker in the final pre-season fixture against Valencia, it's clear Van Gaal has been testing the youngster. But given that Januzaj's agent Dirk de Vriese was quoted as calling it "nonsense" that his player featured in the Capital One Cup defeat to MK Dons after taking antibiotics, it seems tension is there. Januzaj's own comments in United Review on the eve of the team's FA Cup replay against Cambridge, for which he was omitted from the squad, betray those frustrations.
"The system can make it more difficult for me to play there but I have to keep working," said Januzaj. "That is what I am doing in training every day, as I want to get more games this season. I'm not really a wing-back. It's harder for me because there is more defending involved and I'm not really a defender. My favourite position is as a No 10 or a winger. There are lots of players here and I can play in different roles – it's just a case of taking my opportunities."
That's where Januzaj has been struggling. In fact, such is his desire to make an impact it is in danger of having a negative effect on his own performance. Despite Januzaj playing only 525 minutes from a possible 2070 in this season's Premier League, only Angel Di Maria has failed with more dribble attempts and the Argentine has a superior success rate.
It's not just that Januzaj is attempting six dribbles per 90 minutes and they aren't coming off – young players are encouraged to try things – but Van Gaal's standards are high and there may be concerns, shared by the player himself, about the areas of the pitch in which Januzaj is taking those risks. Despite Di Maria attempting 50 more dribbles, Januzaj has tried more in his own defensive third – failing to beat his man on each occasion.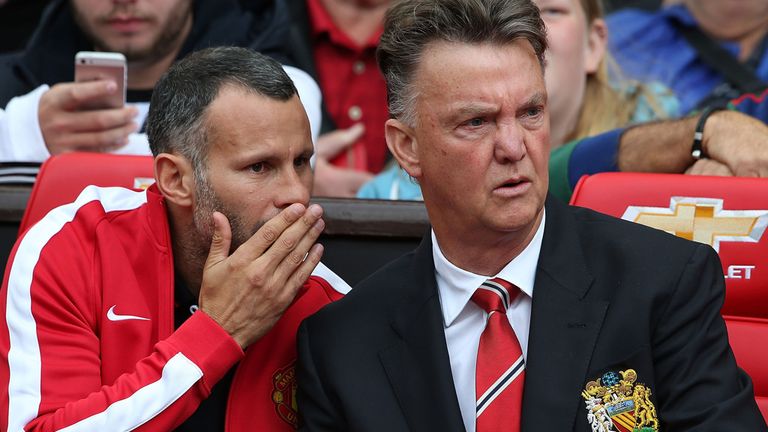 "He has a lot of talent, but you have to perform that talent in the matches," said Van Gaal when asked about Januzaj. "And also in the training sessions because I am not making the line-up – the players themselves are making the line-up." It's a warning for Januzaj that a progression to greatness that had seemed a formality is anything but in Van Gaal's world. That's something Bryan Roy found out when the Iron Tulip took over at Ajax back in the autumn of 1991.
Roy comparison
Roy was the 21-year-old darling of Dutch football when Van Gaal assumed the role of head coach. Here was a young winger-cum-forward tipped for big things and, like Januzaj, had already been to a World Cup having made his international debut as a teenager. And yet, Van Gaal was unimpressed. "The supporters have always adored Bryan because in the Netherlands the emphasis is on kicking the ball around nicely and not on the other disciplines that I find equally important," he said before selling the player to Serie A side Foggia.
Januzaj has plenty of time to work out what those disciplines are and it would be no surprise if he flourishes at United in the long run. Indeed, Van Gaal's refusal to allow Januzaj out on loan to Everton in January is firm evidence that he retains belief in the player. But in the week that Adnan Januzaj puts his teenage years behind him, it's a reminder that this is a key phase of his development. The next Ryan Giggs or the next Bryan Roy? As United prepare to travel to West Ham on Sunday, both scenarios are still possible.
Watch West Ham v Man Utd live on Sky Sports 1 HD from 4pm this Sunday