The sight of Angel di Maria trudging off the Old Trafford turf to be replaced at half-time against Sunderland was one few would have envisaged in August, when he became the most expensive player in Premier League history.
This was the sort of fixture in which the £59.7m record signing from Real Madrid was expected to showcase routine brilliance. Instead, he was upstaged by Ashley Young as Louis van Gaal's side ground out a 2-0 victory in the second half.
United's laboured performances have mirrored Di Maria's struggles to find fluency during his first year in England. The Argentine may be second in the list of top-flight creators with eight assists - seven behind Cesc Fabregas - but that statistic disguises a drop-off in form that shows no signs of abating.
In his first six appearances, Di Maria scored three times and supplied four assists for team-mates; only one strike and four more assists have followed in the next 17 matches.
Van Gaal is clearly concerned. "When a player is not in a match, I have to do that," he said after substituting Di Maria on Saturday. "I'm the manager and I cannot deny what I see. We have to give Angel a little bit more time to adapt to the Premier League, the high English rhythm. It is not so easy."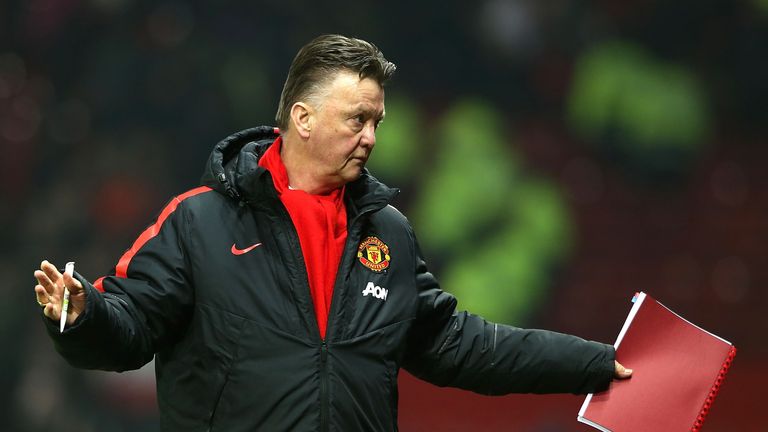 The Dutchman is aware of that predicament more than most. After Brendan Rodgers warned that it could take him time to adjust to the style of the Premier League back in the summer, Van Gaal announced a three-month forecast to get United playing to his methods. Six months later he is still experimenting, with Jose Mourinho suggesting of his former boss' move to Manchester: "Players need to adapt and understand to perform at the highest level and it's the same with us."
In Di Maria's case, the challenge to adapt does not merely relate to the contrasting rhythms of Spanish and English football. After enjoying the best campaign of his career last season, which included 17 assists in La Liga - four more than any other player - and culminated in a man-of-the-match display in the Champions League final, the culture shock he has experienced at Old Trafford is as severe as switching the Spanish sunshine for English rain.
Joining a side at their lowest point in over two decades and lacking the grand occasions of European competition was undoubtedly a testing transition. On the day Di Maria's transfer was confirmed, United lost 4-0 to MK Dons in the Capital One Cup. A 0-0 draw at Burnley on his debut meant the club started the season without a victory in four matches. That didn't happen once in Di Maria's four years at Real Madrid.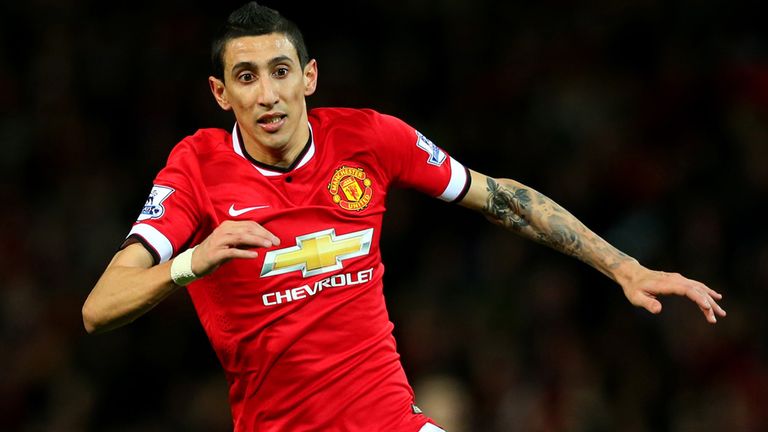 Eventually United found form, winning six games in succession between November and December to climb into third.
But Van Gaal's desire to marry results with more convincing displays have seen him continue to tinker with his selection. "I've already told my players we aren't playing good and we've already hit the top four, so what will happen when we're playing well?" he said in October.
That question is still awaiting an answer, along with Di Maria over his long-term role in the team. After switching La Liga's technical focus for the tenacity of the Premier League, the 27-year-old has found himself deployed across the midfield and attack, starting on the right against Sunderland. But with most of his appearances coming in central positions - including a stint as a striker - Van Gaal has seemingly deviated from his original plan.
"At this moment, we have five No 9s and four No 10s – and we don't have wingers to give us attacking width," said the manager shortly before Di Maria's arrival. "Or, I should say, we don't have wingers of the highest level, like Ronaldo or Di Maria or somebody like that. So, I have to play in another way – and you have seen that already."
Inspire
Despite getting his wish with United's £59.7m outlay, Van Gaal has thus far failed to inspire the performance level that saw Di Maria hailed as the best midfielder in Europe last season. Under Carlo Ancelotti, the versatile winger played on the left of a midfield three at Real Madrid and was charged with instigating attacks from deep. He was the understated star of a world-class outfit – quite a different proposition to being the panacea for an underperforming team.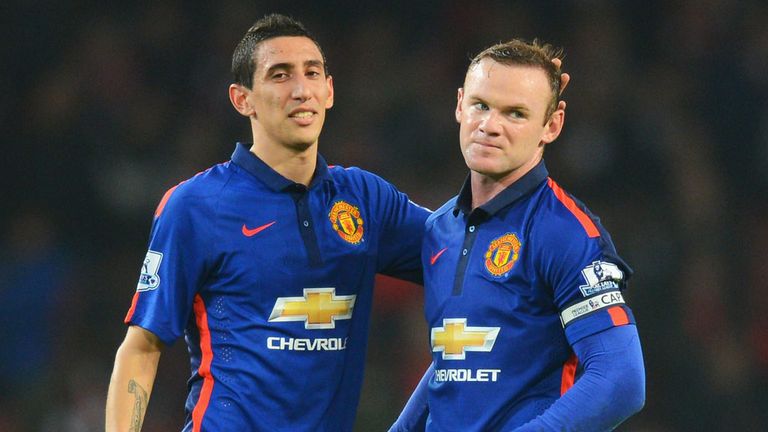 Di Maria's encouraging start at United – which included a goal-of-the-season contender against Leicester – still offers hope that he can rediscover his remarkable consistency at the Santiago Bernabeu, although the club are running out of time to see that improvement in the current campaign. "You don't lose your talent overnight. I think he will figure it out," said Wayne Rooney on Saturday. Meanwhile Van Gaal has promised to be patient after the Argentine suffered the personal trauma of an attempted burglary at his home.
United's grip on their main objective is slipping, though, with Arsenal and a resurgent Liverpool side threatening their chances of returning to the Champions League at the first attempt. Finding the right role for Di Maria could be key to cracking the top four, affording Van Gaal the success with which to build on in his second season.