Liverpool's Simon Mignolet: Premier League's most error-prone goalkeeper since 2013/14
By WhoScored.com
Last Updated: 15/12/15 12:37pm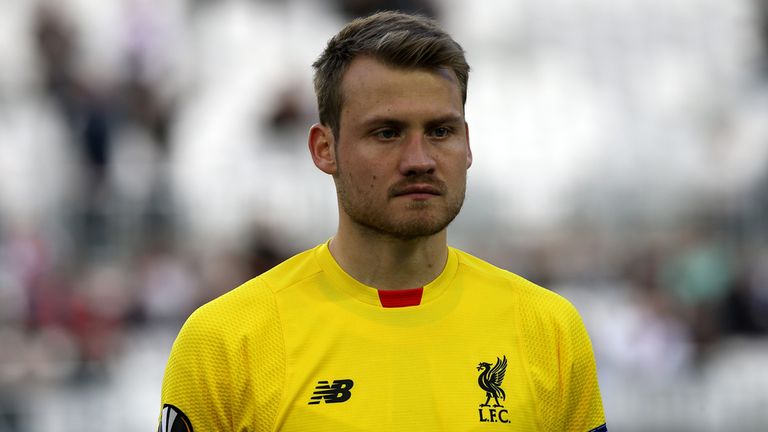 After Simon Mignolet made another costly mistake in Liverpool's 2-2 draw at home to West Brom, we look at the stats behind his performances for the club. And it doesn't make good reading for the Belgium No 1.
Mignolet joined Liverpool from Sunderland after an impressive 2012/13 season on Wearside. However, despite making over 100 appearances for the Anfield club his form this term has come in for criticism.
Reds boss Jurgen Klopp even had to defend his goalkeeper earlier this month, amid rumours he would bring in a replacement in January. "I've had a lot of goalkeepers over the last few years and Simon Mignolet is one of the smartest I have had," said the German.
Here, with the help of WhoScored.com, we compare Mignolet's performances over the past three seasons with 30 other Premier League goalkeepers who have made over 20 appearances since the Belgian joined Liverpool…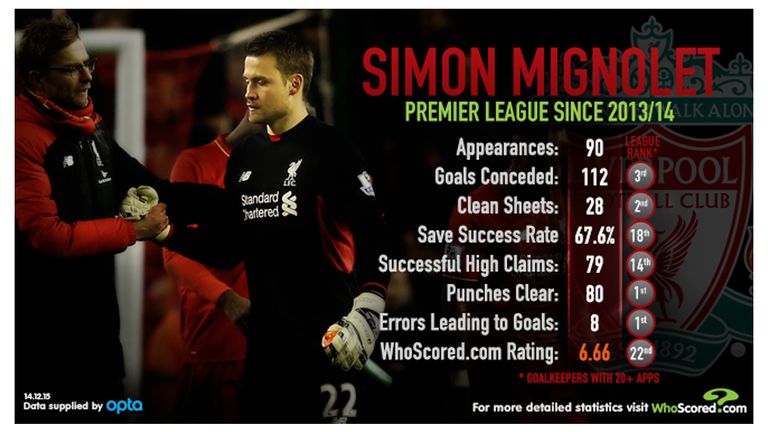 Mistakes
No goalkeeper has made more errors leading to goals than Mignolet, since he joined Liverpool. It's a damning statistic for a 'keeper but Mignolet's flap at the cross which led to West Brom's opener on Sunday was the eighth time he's been directly accountable for an opposition goal in the Premier League.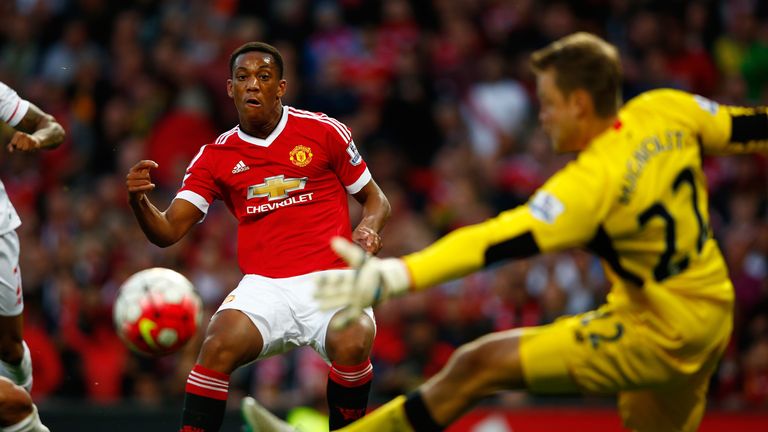 Clean sheets
When it comes to clean sheets, Mignolet is up there with the best in the league. Only Joe Hart has kept more clean sheets in the Premier League since the start of the 2013/14 season. In fact, Mignolet's figure of 28 shutouts is enough to equal David de Gea's record for Manchester United in that time.
Goals conceded
When he's not keeping clean sheets Mignolet is letting in a lot of goals. Since he moved to Liverpool, only Aston Villa's Brad Guzan and Newcastle's Tim Krul - both fighting at the opposite end of the table - have conceded more goals. Of course, Mignolet can't be blamed for every one of the 112 strikes that have hit his net but he ranks some way behind the top 'keepers in the division in this statistic. Mignolet has conceded 23 goals more than De Gea and 36 more than Hart.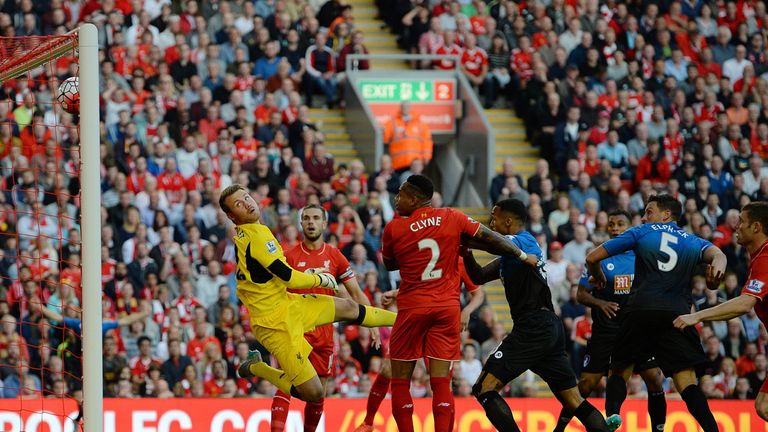 Save success
Mignolet's save-to-shot success rate is middling at best. On average, over the past three seasons, the Liverpool goalkeeper has saved 67.6 per cent of the shots fired at him. That puts him 18th out of 31 goalkeepers who have made more than 20 Premier League appearances since his Liverpool move.
Crosses
Mignolet's authority in dealing with crosses appears to be a major problem. Mignolet has opted to punch the ball 80 times since signing for Liverpool - that's more than any other 'keeper in the league. Of course, there's nothing wrong with punching the ball but in this instance it could reflect the Belgian's reluctance to catch crosses.
Mignolet is the only 'keeper who has opted to punch the ball clear more times than he has successfully caught it from a cross (79), since the start of the 2013/14 season. To put that into perspective, the vast majority of 'keepers have caught crosses more than twice as many times as they've punched the ball.
Overall performance
WhoScored give each Premier League player a mark out of 10 for each performance, based on a wide range of statistical parameters. Of the 31 keepers to make 20 or more appearances in the past three seasons only nine have a lower WhoScored.com rating than the Liverpool man's 6.66.
All statistics courtesy of WhoScored.com, where you can find yet more stats, including live in-game data and unique player and team ratings. You can follow all the scores, statistics, live player and team ratings with the new free-to-download WhoScored iOS app.