Top 10 football grounds in the world selected by Kevin Davies
Do you agree with view of the former Bolton, Southampton and England striker?
By Kevin Davies
Last Updated: 11/09/14 11:20am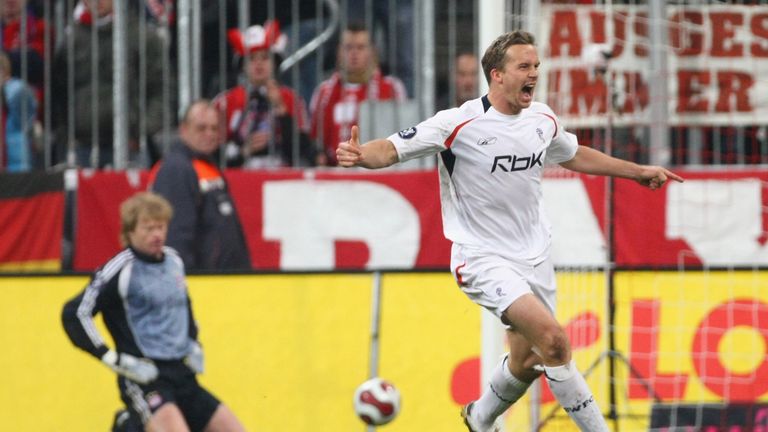 We asked our football expert, former England international Kevin Davies, to select his favourite football grounds that he's played in around the world, but do you agree?
10. BMO Field, Toronto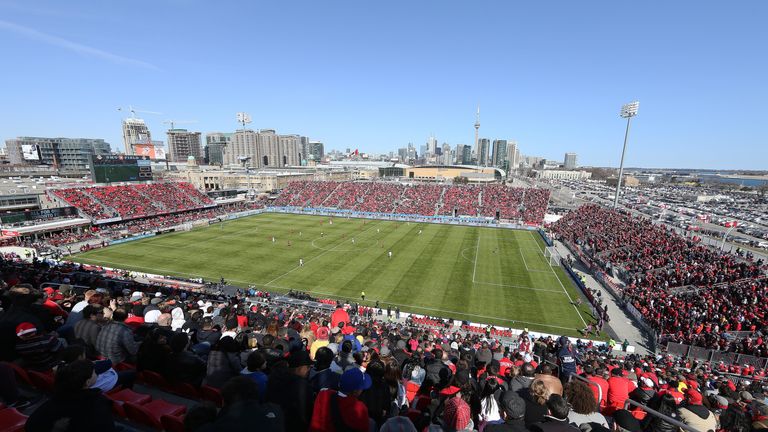 We played against Toronto FC about three or four years ago in a Bolton pre-season. We had been touring North America but really enjoyed the time we spent in this Canadian city. The stadium is not huge but fans feel close and it was different to what we'd been used to playing in this country. The fans go to the matches in a very relaxed fashion, there's even tables and chairs by the side of the pitch with people drinking beer. It's a real family day out with lots of whooping! I was even close to moving there last year on loan for a few months. It's a great family day out there and I really enjoyed the experience of playing there. 
9. Goodison Park, Liverpool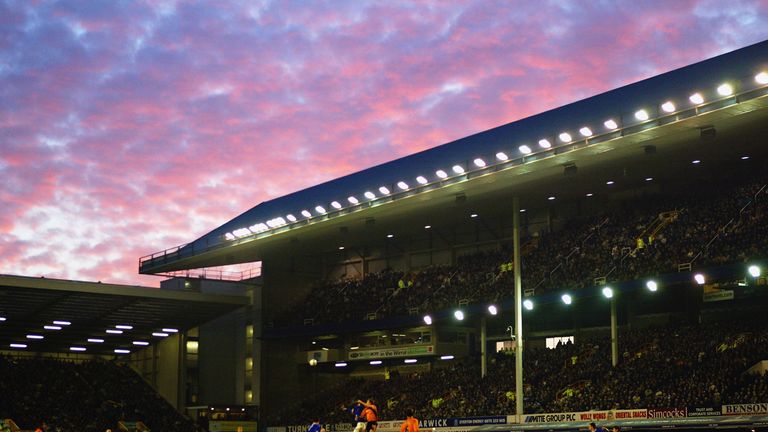 Everton's stadium is a good old-fashioned ground. I loved playing there in night games especially. A lot of players enjoy the evening games - it brings a different kind of atmosphere under the floodlights. The Everton fans also really appreciate good football. I remember scoring 'Goal of the Month' there once for Southampton and got applause from the home fans which is great to see.
8. Old Trafford, Manchester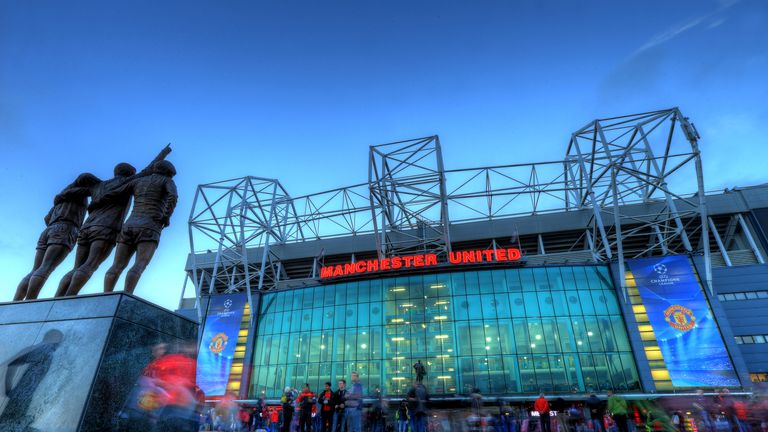 I went there as a young player for Chesterfield in an FA Cup semi-final against Middlesbrough which is one of my career highlights. I'll never forget going out there and seeing the sea of blue-and-red from the 40-50,000 fans it held at the time. There's not many better places to play a cup semi-final than Old Trafford and it has brilliant memories. I then got the chance to play there in the Premier League - there are stadiums with a better atmosphere and a lot has been said about the more corporate fanbase there, but there are not many better places to walk out at.
7. The Old Dell, Southampton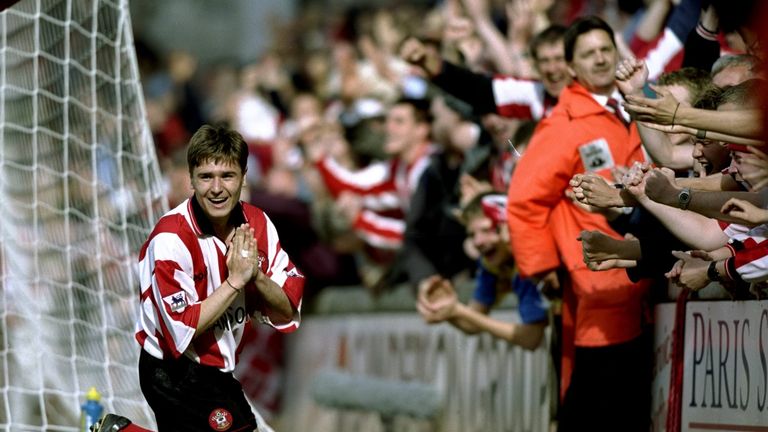 Opposition never really fancied coming to play us at The Dell. It always felt like the crowd were right on top of you and it was literally only two or three steps to the fans. It was an intimidating place but I've got great memories of playing there. A lot of these old stadiums are dying out now, which is a shame because they're so great to play at and you don't get the close proximity to the crowd any more. 
6. Allianz Arena, Munich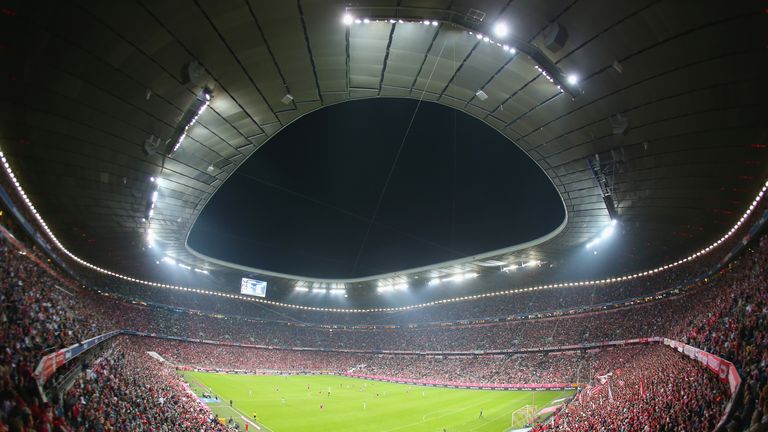 Bolton played Bayern Munich in the UEFA Cup back in 2007. It was a massive game for me and I remember going to the stadium ahead of the game and thinking how tight it looked but at the same time it was huge - the fans felt close but then you also knew how many were in there. The game itself was sensational for me, the club and the fans. When you look back on that 2-2 draw you realise what an achievement it was against such a successful club. Unfortunately it might be quite a few years before Bolton get to experience something similar again.
5. Anfield, Liverpool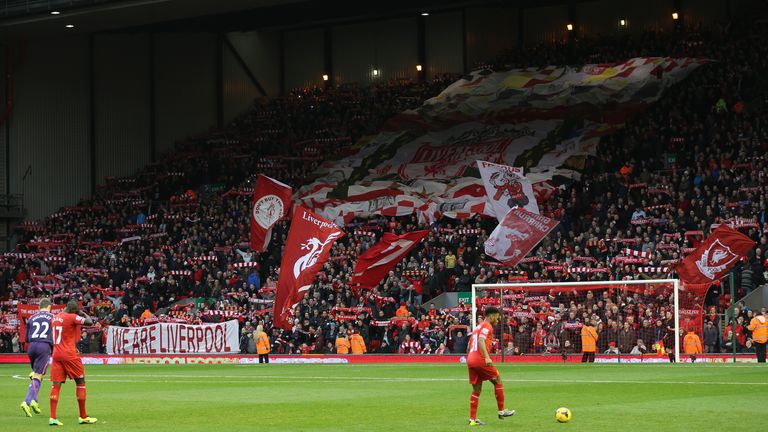 It's got so much history and it means so much to the fans. When the Kop is in full swing it's incredible to listen to when you're in the middle of the pitch. I've suffered some big defeats and Anfield but also got a few good results as well and I think all players you speak to will say they dream of playing at Anfield.
4. Bramall Lane, Sheffield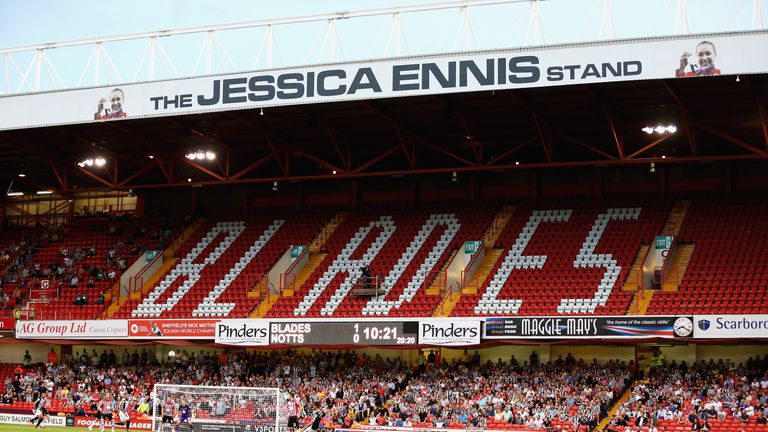 I'm a Sheffield United fan and was born less than a mile from the ground. I remember going down there with my brother as a junior Blade and that brilliant atmosphere before games as you'd walk through all the fans. My brother is about 10 years older than me and I recall being in The Kop - which was standing at the time - and my brother trying to keep hold of me because the fans were swaying around singing songs. Seeing that badge with two blades on it has always meant a great deal to me.
3. St James' Park, Newcastle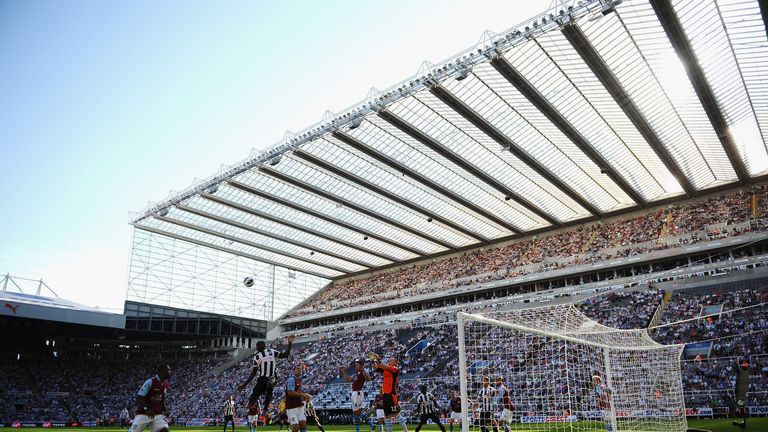 I've always loved going up to the North East and St James' Park has changed and developed over the years. I love the way the people are up there; they're fanatical about their football. They've even applauded some of my goals up there which shows how much they appreciate seeing good football - not many home fans are willing to clap an opposition goal. It's so loud in there and the fans really get behind their team in a passionate way. 
2. The Velodrome, Marseille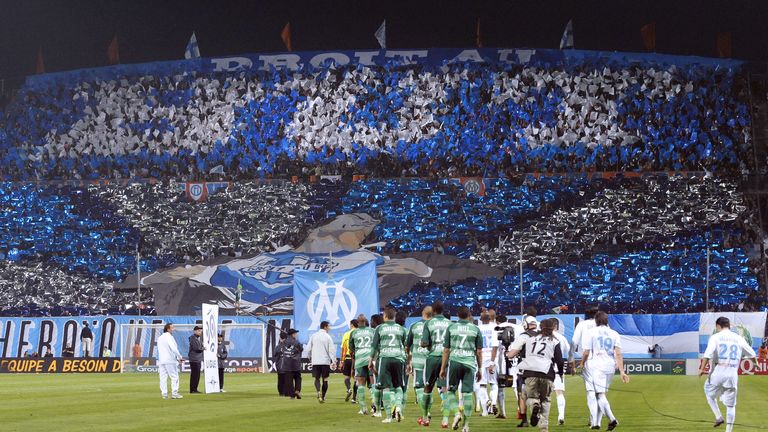 We played there with Bolton in the knock-out stages of the UEFA Cup back in 2006. We lost 2-1, but they had the likes of Samir Nasri, Franck Ribery and Fabian Barthez playing for them. The atmosphere was just amazing and the stadium sensational - I've got some great pictures from that game. 
1. The Old Wembley, London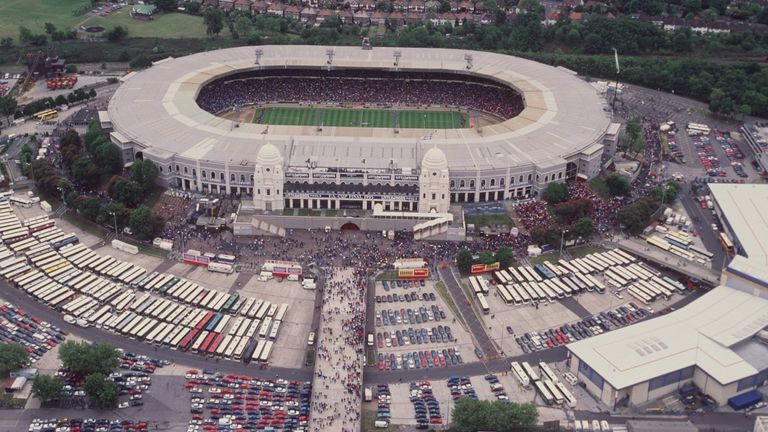 I'd been there as a young kid and remember driving past those famous old twin towers. The place just had this massive aura around it. I played there as well with Chesterfield in a Play-Off final back in 1995 and I remember walking up the steps and looking through the little gap where I could see the pitch - it made the hairs on the back of my neck stand up. The pitch was always manicured to perfection and the atmosphere something to behold.