Joel Campbell: Hard work pays off for Arsenal's unlikely star
Last Updated: 24/01/16 2:44pm
Joel Campbell has seized his opportunity at Arsenal and recent displays suggest he could keep his place against Chelsea on Super Sunday. Here, Nick Wright charts his unlikely rise to the top…
Joel Campbell's journey has been long and arduous but an Arsenal career that looked over before it had begun has finally come to life. In the injury crisis that has gripped the Gunners since November, the Costa Rican has made himself at home on their right flank and been an unexpected success.
It's a lesson in perseverance. Campbell signed for Arsenal from boyhood club Deportivo Saprissa way back in August 2011, but he was on the move again a few weeks later when he was denied a British work permit. Campbell was loaned to French side Lorient for his first season in Europe, and his tour of the continent continued with Real Betis in Spain and Olympiakos in Greece.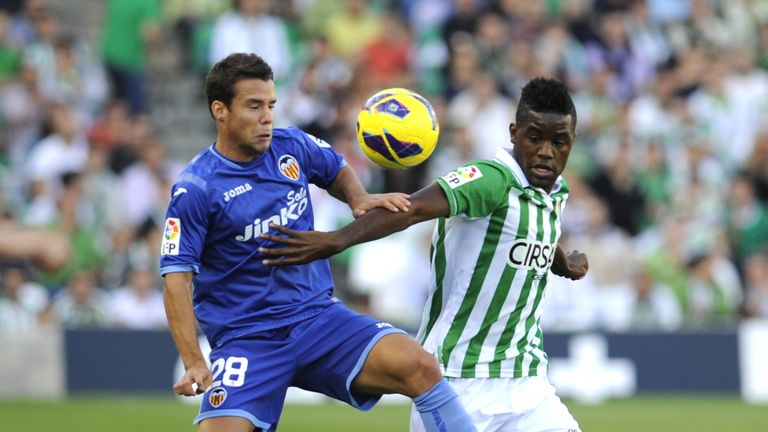 Campbell's experiences ranged from battling relegation to competing in the Champions League between 2011 and 2014, and this time last year Villarreal became his seventh club at the age of just 22. As recently as a few months ago it appeared he would never make it at Arsenal, but his unflinching determination has paid off.
"I would say his biggest strength is his mentality," says Esteban Valverde, a journalist for Costa Rican newspaper La Nación who has known Campbell since 2009. "You can ask him who is the best player in the world and he'll tell you it's Joel Campbell. He has a lot of self-belief but he's not at all egotistical. He channels that positive energy and that mentality to make himself a better player."
Campbell's long battle for recognition dates back to his teenage years in Costa Rica, where he was unfancied by Saprissa's coaching staff and sent on loan to rivals Puntarenas. It was only on the international stage that he came to Arsenal's attention, and Valverde remembers how he got there.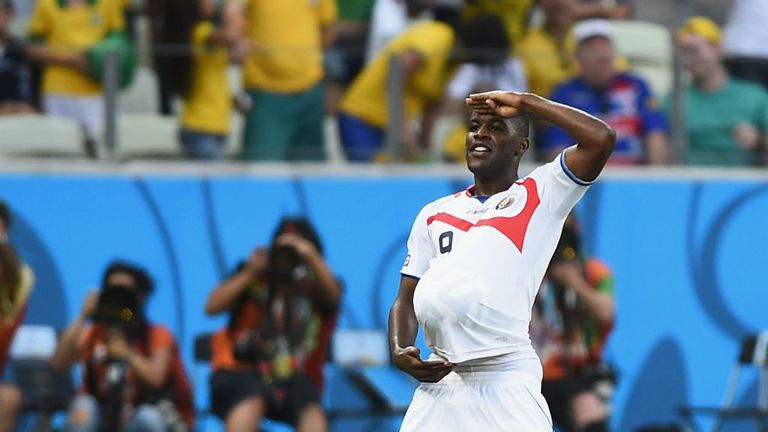 "In March 2011 the Costa Rican Football Federation wanted to give their U20s tickets to the senior team's first game in the new national stadium in San José," he says. "The whole squad requested tickets except Joel. They asked him: 'Joel, why didn't you ask for ticket?' He replied: 'Because I'm going to be playing.'"
Campbell was right. Ricardo La Volpe, Costa Rica's manager at the time, had noted the youngster's potential with the U17s and U20s, and he named him in his squad a few days later despite his limited club experience. "He's a guy with a great future," said La Volpe. "If I had money, I would buy him."
That summer, Campbell played and scored in the Gold Cup and the Copa America, and when he re-joined Costa Rica's youngsters for the U20 World Cup in Colombia, he hit a brace in a 3-2 win over Australia in front of dozens of European scouts. "That's when he exploded," says Valverde. The move to Arsenal came shortly afterwards.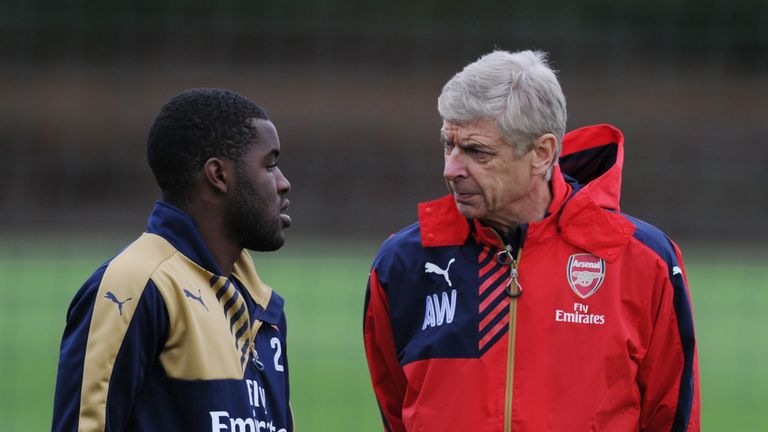 Campbell's mother and girlfriend accompanied him in his first few years in Europe, and his father visited regularly too. "That's another key in his career," says Valverde. "He is from a family with important values. The guidance of his parents and the support of his girlfriend have allowed him to focus on football and not worry about things at home."
He announced himself to English viewers with a stunning long-range goal for Olympiakos against Manchester United in March 2014, and a few months later he shone for Costa Rica at the World Cup in Brazil. Campbell's former coaches speak of his professionalism and humility, and his eclectic career has given him a broad footballing education.
"He is now an extremely different player from the one who started here in Costa Rica," says Valverde. "He is more versatile and he has tactical discipline that you didn't really see before. At first he was just an offensive player, nothing else, but he has improved impressively."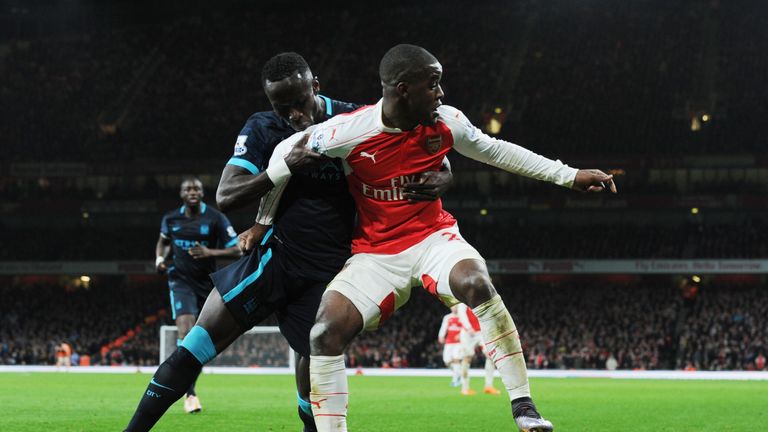 Campbell's teamwork and defensive discipline have come to the fore in recent weeks, and Valverde credits former Real Betis manager Pepe Mel for that side of his development. "Pepe Mel ordered him to track back and told him that had to make sacrifices, and Joel accepted it," he says.
"He was getting minutes, gaining confidence and he was understanding the idea. We all knew that offensively he was very good and that he was a player who scored goals, but that was when he began to understand the defensive side of the game. It started that season in Spain. Now we're seeing it at Arsenal."
Campbell is not as technically gifted as some of his Arsenal team-mates, but he is improving rapidly, and there have been glimpses of invention to go with the industry. His assists for Olivier Giroud and Aaron Ramsey against Olympiakos and Liverpool were outstanding, and he has also scored three times himself, including his first goal for the club against Swansea in October.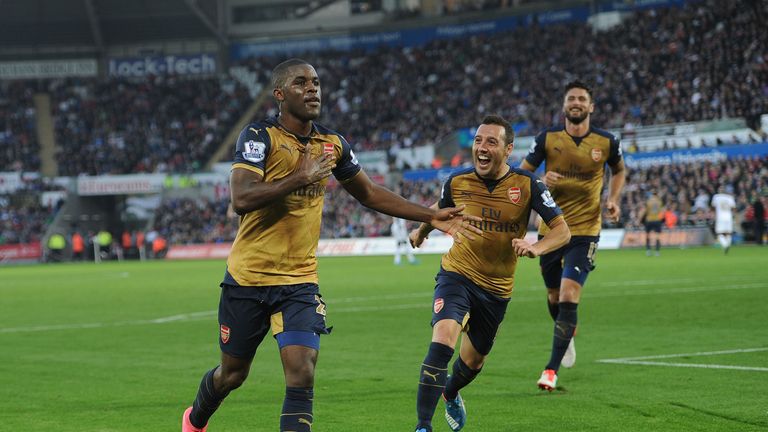 "He shows slowly - game by game - that he has the talent to do it," says Arsene Wenger, who has compared his emergence to that of Francis Coquelin last season. "Just look at his goals and the assists he has given - it's much better than people think. The ball he gave for the second goal against Olympiakos shows there's something special in him. He puts his body on the line and is not only a guy who shows talent, but who puts in a shift for the team."
For those who know him best, Wenger's comments won't have come as a surprise. "When Joel was denied a work permit in 2011, he simply took it as part of his growth," says Valverde. "Each loan was a way of preparing himself and converting himself into the player that Arsenal needed at a critical moment like this when they have lots of injuries."
Starting Sunday's game against Chelsea would cap a remarkable turnaround for Campbell, but if his story tells us anything, it's that he never stopped believing.
Watch Arsenal v Chelsea live on Sky Sports 1HD from 3.30pm on Super Sunday