Defenders are notoriously difficult to analyse from a statistical point of view, so what do scouts look for in such a player? In the next part of our Changing Face of Scouting series, Tottenham's former head of player identification Rob Mackenzie discusses the challenges and picks out the qualities that made Toby Alderweireld stand out from the rest…
Assessing defenders can be difficult. Totting up the tackles or looking for the player who makes the most clearances can be misleading. Volume is not necessarily an indicator of quality. In fact, it could be quite the opposite.
Logic dictates that defenders at poorer teams will have more opportunities to perform defensive actions. And even within the same side, a greater number of tackles and clearances could be a sign of poor positioning in the first place.
Who is Rob Mackenzie?
Rob Mackenzie was Leicester City's head of technical scouting from 2011 to 2015, working with Steve Walsh to help build the team that ultimately shocked the world by becoming Premier League champions. He has since held roles as head of player identification at Tottenham Hotspur and, most recently, director of recruitment at Derby County.
"I think when assessing central defenders," experienced scout Rob Mackenzie tells Sky Sports, "it is especially important to acknowledge the data that is in front of you whilst also asking questions of it and trying to look beyond it. 
"When scouts are assessing central defenders, questions relating to reliability and solidity are often in the forefront of your mind. Therefore, if a player has a track record of having demonstrated these qualities it generates confidence that they can do so again.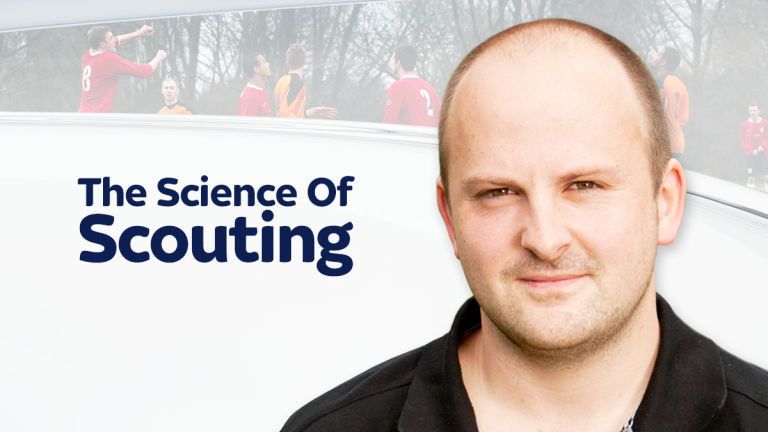 He is an interesting case study because his statistical performance profile wasn't necessarily that significant but there were key themes associated with him that meant he was a really good fit.
"When I was at Tottenham Hotspur we assessed a number of prospective central defensive partners for Jan Vertonghen, but it soon became apparent that the stand-out candidate was Toby Alderweireld. 
"He is an interesting case study because his statistical performance profile wasn't necessarily that significant but there were key themes associated with him that meant he was a really good fit."
Here, Mackenzie picks out six of the qualities that convinced Tottenham to sign the Belgium international in the summer of 2015…
Elite experience
As a club who were trying to achieve Champions League qualification at the time, we felt it was important to identify players who had excellent pedigree and a track record of playing at the highest level in order to maximise the chance of them being able to improve on what was already a very talented squad. 
Alderweireld had played 20 times in the Champions League during spells at Atletico Madrid and Ajax, and in 2014 he had played in the final itself coming on at left-back for the last 37 minutes against Real Madrid in Lisbon. He had also played in the Europa League and represented Belgium at the 2014 World Cup, which gave you the feeling that no occasion would be too big for him in the future.
Flexibility factor
Part of any potential risk was also minimised with him having played in the Premier League for Southampton during the 2014/15 season, so a future transition to a new competition was not an issue. He had played in a variety of positions to good effect as well (right-back, left back, centre-back and holding midfield) and therefore he represented an excellent fit for a Spurs squad that is able to be so streamlined due to its versatility and flexibility.
Mind and body
In order for a player to be really effective at the highest level, their robustness and durability is a key factor to consider. When a club is involved in multiple competitions, players can only make really significant contributions if they are regularly fit for selection, irrespective of the tough demands placed upon them. Therefore previous successful experience of managing the physical and mental challenge of playing across multiple competitions also helps to minimise the risk of a player not being able to adapt or adjust.
In the five seasons prior to Alderweireld joining Spurs, he had been involved in 90 per cent of all potential match day squads (230 out of 256). Even when he broke a bone in his shoulder while on loan at Southampton he was willing to play through the pain barrier. Alderweireld's availability during his first season at Tottenham justified the analysis that we conducted surrounding his robustness and durability, as he was involved in 96 per cent of all match day squads for that campaign (51 out of 53).
Defensive record
Quite remarkably, in each of Alderweireld's seven full seasons as a professional, he has always played in a team that has had either the best defensive record (five times) or the second best defensive record (twice) in the league. On the two occasions that he played in the league's second best defence (Ajax in 2011/12 and Southampton in 2014/15), the number of goals that they conceded was only one more than the best defence. 
Throughout our analysis it became apparent that Alderweireld's association with organised and disciplined defensive units, who don't concede a lot of goals, was not a lucky coincidence. This was a trend that continued after he signed for Tottenham as they posted the joint best defensive record in the Premier League last season and they currently have the best defensive record in the league this season too.
Perfect partner
It was also highlighted and factored into the analysis that, during his time at Ajax, Toby tended to play alongside Jan Vertonghen, who we envisaged he would play alongside at centre half in the Premier League. A successful previous working relationship between the two of them helped alleviate any potential concerns as to their suitability as a pairing.
Winning mentality
Finally, there is an expectation that comes with playing for a top club such as Tottenham, where winning and being competitive at the top end of the Premier League is what it is all about. Therefore, if you are able to highlight and attract players who have experienced playing for a big club relative to the competition that they are playing in, and who have achieved success irrespective of the pressure placed upon the team and its players to win regularly, then you are able to further minimise potential risk.
You hope that if a player has responded positively to the pressure that is synonymous with playing for a big club previously then they may be likely to do so again in the future. While at Ajax, Alderweireld won the Eredivisie title four times, the Dutch Cup twice, the Dutch Super Cup once. He then played in the Atletico Madrid side that won La Liga in 2013/14. It was this ability to deal with the expectation of winning and his winning mentality that further strengthened the case for signing him.