Ahead of Crystal Palace's visit to White Hart Lane on Super Sunday and with the help of ex-Spurs boss Gerry Francis, we explore the story of Alan Pardew's time as a Tottenham player and his role in the club's record defeat...
Officially recognised as Tottenham's record defeat, their 8-0 thrashing at the hands of Cologne in 1995 barely registered at the time. Spurs boss Gerry Francis wasn't even there. But a 34-year-old Alan Pardew remembers it well. He was playing in Tottenham's midfield.
In extraordinary circumstances, Pardew was brought in on a short-term loan deal, just one of a group of wily veterans asked to take the field alongside Spurs' youngsters to take on Cologne and their World Cup stars in the Intertoto Cup.
This was the first year of UEFA's involvement with the tournament. The Intertoto Cup had been played since the 1960s between sides not involved in active European competition - 'the cup of the cupless' - but 1995 saw things change.


UEFA even offered two places in the UEFA Cup [today's Europa League] to the winners of the summer competition as an incentive. But with a June start date, that wasn't enough to convince Tottenham of the merits of involvement.
After initially refusing to field a side, Spurs were left with little choice. For Francis, it was a chaotic situation. "We qualified in seventh place and got to the semi-final of the FA Cup so we were the top London club at the time," he told Sky Sports.
"I think we were under the impression we didn't have to play in the Intertoto Cup. But we found ourselves in a situation where the club got a letter telling us we had to play or be banned from Europe.
"I remember that we had all of our pre-season already set up for the following season. These games were in June and July. It was absolutely ridiculous. It was an unbelievably unusual situation really."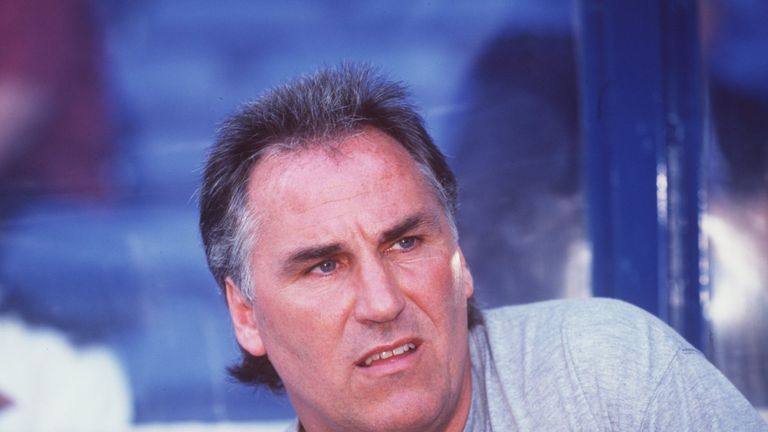 These game were in June and July. It was absolutely ridiculous.
England were hosting the Umbro Cup that month, a preparatory tournament for Euro '96. Spurs players Teddy Sheringham, Darren Anderton, Nicky Barmby and Ian Walker were in the squad. Three others were representing the U21 side at the Toulon Tournament.
"We had no players," added Francis. "We were all looking at players just to see if we could get a team out that was the best standard we could manage. We got some sort of permission to bring players in. Alan Pardew was one of them."
Europe beckoned
Pardew had played in the FA Cup final for Crystal Palace in 1990 but by the summer of 1995 a subsequent spell at Charlton had come to an end and he was preparing to line up for Barnet in the fourth tier. Instead, Europe beckoned.
"In a way, I suppose I am part of Spurs' history," said Pardew. "It was the end of my career and I was looking for a club. I was asked: 'Would you like to come to play in the Intertoto Cup for Spurs?' I said: 'OK, that sounds like a good idea.' It was specifically on that basis."
Preparations were limited. "I didn't go to the games because I was in Scandinavia with the first-team," said Francis. "We couldn't play on the pitch either because that wasn't ready so they played at Brighton."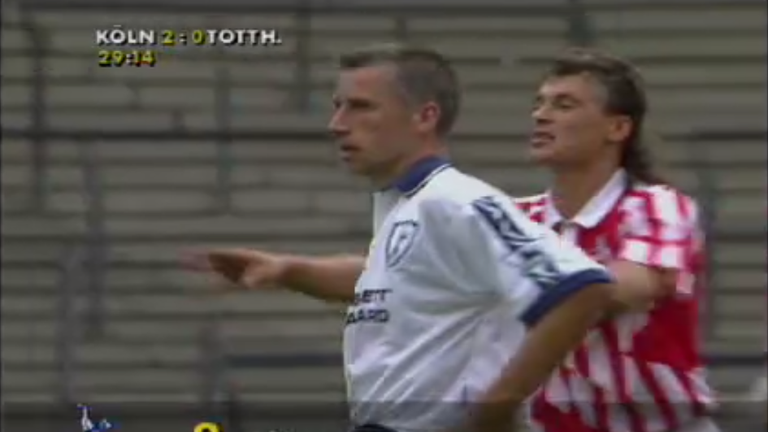 Francis recalls spending one day with the team on Richmond Park working on basic team shape. With White Hart Lane's pitch being churned up by the London Monarchs, Brighton's Goldstone Ground would host the two home games.
In the opener against Swiss side Luzern, the problems became apparent. A 2-0 defeat in front of 2,500 fans in Hove included a goal by Petar Aleksandrov - a Bulgarian striker who'd been part of the squad that had reached the World Cup semi-finals the previous summer.
Hiding to nothing
Slovenian side Rudar Velenje were beaten. Ian Sampson, loaned from Northampton, was among the scorers. But Sweden international Hans Eklund bagged a brace for Oster in game three to end any hope of progression. The trip to Cologne would be a hiding to nothing.
"I remember the live TV cameras being there," added Pardew. "That was the first time I saw a camera behind the goal and I thought: 'This is going to be entertaining,' bearing in mind it was their first team. We literally had the youth team, a couple of reserves, and some mercenaries."
The identity of Cologne's scorers tell much of the tale. Germany international striker Bruno Labbadia scored a hat-trick. Toni Polster and Dorinel Munteanu netted two apiece - each man a two-time World Cup finalist with Austria and Romania respectively.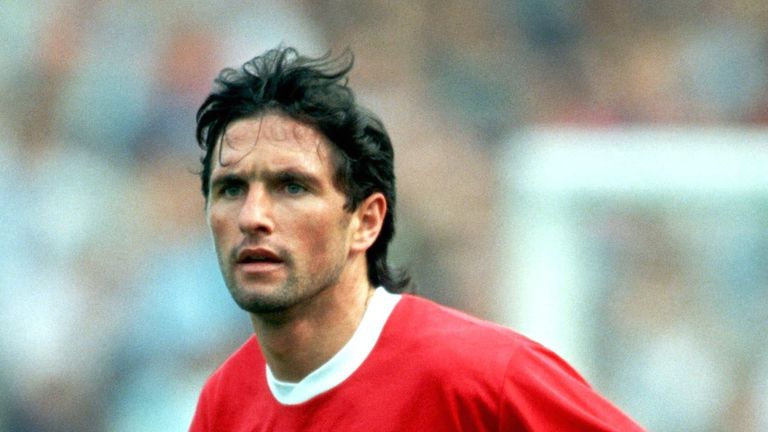 Tottenham's teenage goalkeeper Chris Day recalls having had a "half-decent" game but by the time the misery was complete, the club had endured what remains the worst defeat in its 133-year history.
Not that elimination was the end of their difficulties. Both Tottenham and Wimbledon were initially banned from Europe for their under-strength selections, although the punishments were later reduced to fines on appeal.
Others came out of their Intertoto Cup experience rather better. Having fielded a side including Zinedine Zidane, Christophe Dugarry and Bixente Lizarazu, Bordeaux took one of the qualifying berths and went on to reach the UEFA Cup final the following spring.
By that point, much of the Spurs side had long since moved on with Pardew among them. Here's our rundown of what happened to the team that took to the field at the Mungersdorfer Stadion that day in July 1995…
TOTTENHAM TEAM
Chris Day
Day was just a teenager when he lined up in Cologne. He went on to have spells at Crystal Palace, Watford and Queens Park Rangers before getting a chance to return to White Hart Lane, the club he continues to support, for an FA Cup tie as Stevenage's goalkeeper in March 2012. He is still with Stevenage.
Stephen Carr
Carr had to wait until the 1996/97 season before making an impact at Spurs but it was the start of a fine career that saw the right-back make more than 250 appearances for the club. A Republic of Ireland international, he missed the 2002 World Cup through injury but went on to play in the Premier League with Newcastle and Birmingham before retiring in 2013.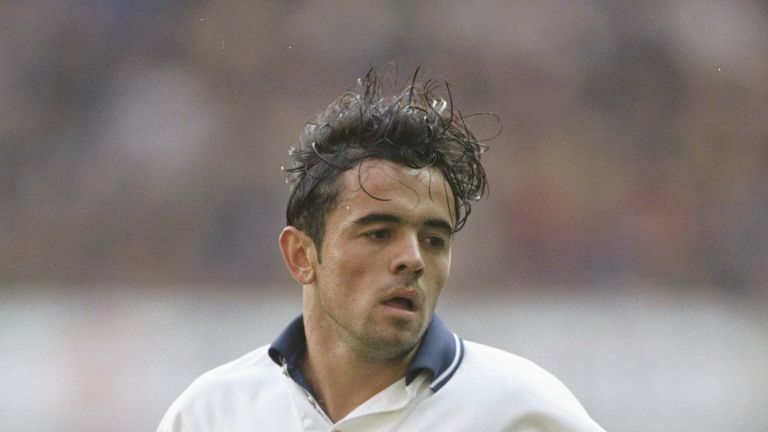 Owen Coll
A Republic of Ireland U21 international, Coll's involvement in the Intertoto Cup turned out to be his only appearances for Spurs. The following year he moved to Bournemouth in English football's third tier but ended up drifting into non-league where he found a home at Aldershot Town before finishing his playing career with Cheshunt.
Mark Newson
Like Pardew, Newson was a senior player loaned to Spurs by Barnet for the specific purpose of playing in the Intertoto Cup. The defender had vast experience with Maidstone United, Bournemouth and Fulham, later having several spells with Aylesbury. More recently, he has been involved with the David Beckham Academy and coached at Stevenage.
Jamie Clapham
Clapham made one Premier League appearance for Tottenham in 1997 before moving to Ipswich but found his way back to the top flight - and Europe - with them soon after. He later had spells with Birmingham, Wolves and Leicester before embarking on a coaching career that has taken him to Middlesbrough and now Coventry.
David Byrne
A winger with Gillingham, Millwall, Plymouth and Watford in his prime, Byrne was 34 years old and registered with Scottish side St Mirren when Spurs came calling in the summer of 1995. He soon returned north of the border to finish his playing career and later took on coaching roles at Plymouth, Torquay and Swindon.
Kevin Watson
A 21-year-old midfielder at the time, Watson had already tasted Premier League action with Tottenham in the inaugural 1992/93 season. He eventually left Spurs in 1996 and later won back-to-back promotions with Rotherham before finding further success with Reading and Colchester. He is currently Teddy Sheringham's assistant at Stevenage.
Alan Pardew
Five years on from his FA Cup final appearance with Crystal Palace, Pardew's subsequent spell at Charlton had come to an end and he was about to embark on a two-year stay with Barnet. In 1998, he began his managerial career with Reading before taking charge of West Ham, Charlton, Southampton and Newcastle, eventually returning to Palace in January.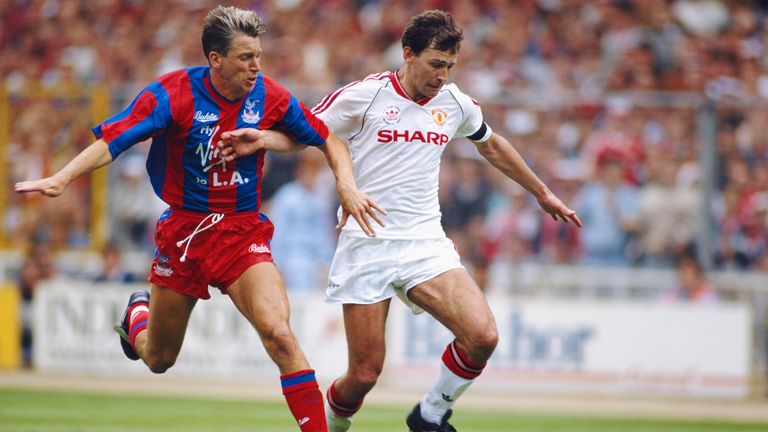 Ian Sampson
At 27, Sampson was the only player in the group close to his prime and the defender even scored in Tottenham's only win of the competition, a 2-1 victory over Slovenian side NK Rudar Velenje. After starting his career with Sunderland, he went on to make almost 450 appearances for Northampton, staying there 17 years as player, coach and manager.
Steve Slade
A youth-team graduate, Slade made his Premier League debut for Tottenham against Manchester United later that season and even represented the England U21s at the 1996 Toulon Tournament. He was sold to Queens Park Rangers that summer, making more than 60 appearances for the club - mostly off the bench - in a four-year stay.
Andy Turner
Turner became the Premier League's youngest goalscorer when he came off the bench to replace Darren Anderton and volley home against Everton in 1992. He was 17. The winger came up with three more goals for Spurs but the Republic of Ireland U21 international's career never really took off following a move to Portsmouth in 1996.
Watch Tottenham v Crystal Palace live on Super Sunday from 12:30pm, Sky Sports 1 HD.