Wes Brown interview: Blackburn player at 37 and no plans to quit
By Adam Bate
Last Updated: 26/01/17 7:48am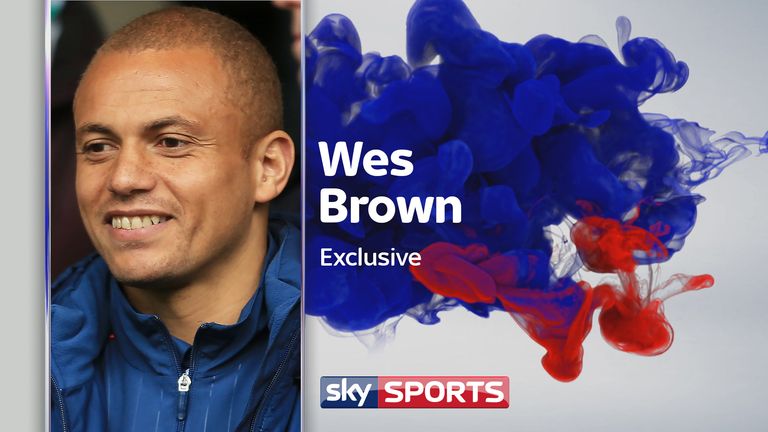 From the Champions League final to the Checkatrade Trophy, Wes Brown just will not quit. Adam Bate caught up with the 37-year-old Blackburn defender to discuss that desire to continue and his fledgling coaching career…
Carlisle in October. Blackburn's under-21 side are making the trip to Brunton Park to fulfil their latest fixture in the much-maligned Checkatrade Trophy. It's a test for this young team. Three of the back-four are teenagers. The other has not played for nine months.
It is Wes Brown. A five-time Premier League winner with Manchester United. An England international for over a decade. One of only two men, alongside Ryan Giggs, to be in the squad for both the 1999 Champions League final and the repeat victory nine years later.
But it is the Checkatrade Trophy now. Brown is a week shy of his 37th birthday and playing in front of 1,253 hardy supporters. And it is not going well. Blackburn are already a goal down when 17-year-old Cameron Salkeld bolts down the line for Carlisle late on.
The young substitute appears to overrun the ball. It is there to be won. But Brown arrives a split-second too late. It's a penalty, duly converted to seal a 2-0 win for the League Two side. The kids - along with Brown - get back on the bus and they head back to Blackburn.
For someone else, that journey back to Lancashire might have been the end of the road. Gary Neville's Hawthorns moment when he knew he could not go on. Instead, Brown dusted himself down and was back in the starting line-up against Oldham for the next group game.
By December, he was back in Blackburn's senior side and scoring on his debut. He kicked off 2017 by coming off the bench to see out a shock 1-0 win over Newcastle. There is gas in the tank so the journey continues. Speaking to Brown, he has a simple explanation.
I know players who get put in the reserves and moan, but I just want to play.
Wes Brown
"I have always said I will try to carry on as long as I can. I just love it," he tells Sky Sports. And a grin flashes across his face. Even when it is Carlisle away and half the team are half his age? "Do you know why I like it?" he replies. "Because I know that it helps them.
"I know players who get put in the reserves and moan, but I just want to play. I always give 100 per cent. Even in a game like that you can make a point. It's about working hard all the time. It doesn't matter what I have won or how old I am you have always got to try your best."
It's ingrained. Brown's own youth was spent at The Cliff, the famous training ground that forged the Class of '92 and many more. He is steeped in that tradition and it is impossible to think that the young defenders at Blackburn will not be benefiting from his presence.
Brown admits they are not afraid to give the old-timer some stick. "But they get me a coffee or a tea too so I'll take that," he says. In fact, he is such a team man that he takes as much pleasure in seeing the likes of Darragh Lenihan, Scott Wharton and Ryan Nyambe do well.
"I have reached that age now where I just want to help out where I can," he adds. "At the moment, if you ask me whether I'm gutted about not playing I would say no because the young lads are really good. We really have got some good young players."
This is the attitude that convinced Blackburn manager Owen Coyle to give Brown a contract following his departure from Sunderland after five seasons in the North East. Not that the Scot needed much convincing.
"He's been so easy to deal with," said Coyle at the time. "This is a player who was coming in for training, not signed, but was there at all the games wishing the boys well and encouraging them, and that speaks volumes for how he is as a man."
The two have a good relationship. "The gaffer has been pretty good with me," says Brown. "One of the days when everyone trains, I don't. I do my training inside and go in the pool." And as well as managing his troublesome knee, there are the first forays into coaching.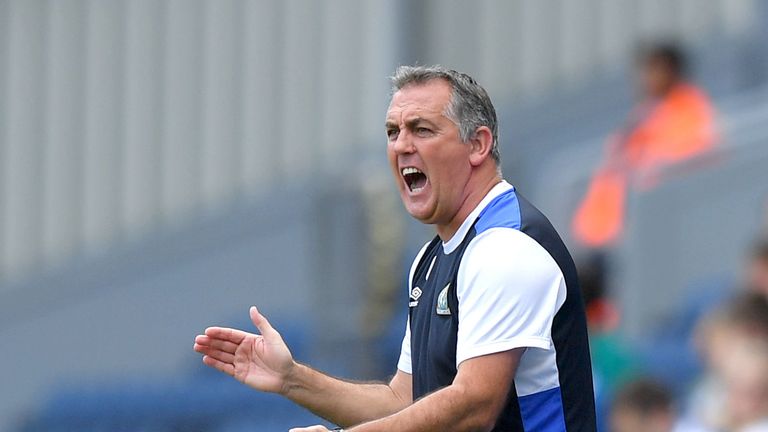 This is a player who was coming in for training, not signed, but was there at all the games wishing the boys well and encouraging them.
Owen Coyle on Wes Brown
Brown began his UEFA 'A' Licence in Northern Ireland last year and plans to finish the course this summer. For now, it is not the priority, although there are always words of advice for his team-mates even if he is not yet taking the sessions.
"I had never done any of that side of it before but I am enjoying it," he says of the coaching. "It is different. It is about all sides of the game, working with the strikers, the midfield and the defence. It's everything you would expect a manager or a coach to do.
"I watch a lot more of what is going on now. I take more notice of what the coaches are doing." Was he not doing that as a youngster under Sir Alex Ferguson? "No chance, no! You are more nervous back then and worried about doing what he asks you to do."
Sadly for Blackburn, what Brown has been watching has not been good enough. Rovers started with two points from seven games, went winless in December and sit in the bottom three. Even Brown wasn't born the last time that the club started a season in the third tier.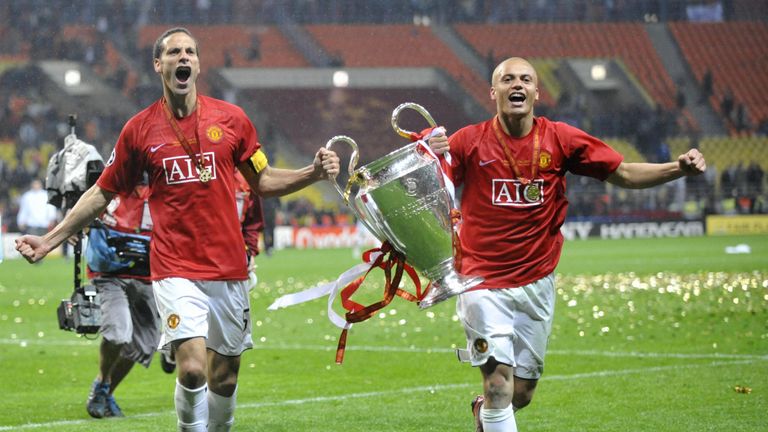 "We just need to be picking up points at the moment," says Brown. "We aren't playing too badly but we're just letting in goals at the wrong times. We're not helping ourselves. It's about focusing on how to win a game.
"We need to learn how to shut shop and I don't just mean defenders when I say that, I mean everyone. There are a lot of individual errors being made and if you look at the games where that's not happened, we have won comfortably. That's what we have to work on.
"But I'm still optimistic because we know what we have to do. Obviously, we're in a bit of trouble at the moment but it only takes two wins and we are out of it. Don't get me wrong, that's not all we want to do but if you win a couple on the bounce you can go from there."
Still craving the next win then. And a journey that began with a 3-0 win for Manchester United over Leeds at Old Trafford in 1998 shows no sign of stopping just yet. "What happens in the future, I cannot say. But as long as I am enjoying it I will keep going."