Sky Sports' Paul Merson is back to look ahead to another round of Premier League fixtures as the business end of the season gets into full swing.
The top two are in action, live on Sky Sports, as Leicester face a trip to relegation-threatened Sunderland in the first of our Super Sunday double header, with Tottenham in action straight after as they welcome Manchester United to White Hart Lane - who also need a win as they chase a top four spot.
Manchester City will be looking to put some daylight between themselves and their rivals as they host West Brom on Saturday Night Football, while Crystal Palace and Norwich face off in a crucial relegation battle on Saturday with both games featuring in this weekend's Super 6 picks.
Merson's last predictions
| | |
| --- | --- |
| Result | Merse's prediction |
| Aston Villa 0-4 Chelsea | 0-3 |
| Arsenal 4-0 Watford | 3-0 |
| Bournemouth 0-4 Man City | 1-1 |
| Norwich 3-2 Newcastle | 2-1 |
| Stoke 2-2 Swansea | 2-1 |
| Sunderland 0-0 West Brom | 2-0 |
| West Ham 2-2 Crystal Palace | 3-1 |
| Liverpool 1-1 Tottenham | 1-2 |
| Leicester 1-0 Southampton | 1-1 |
| Man United 1-0 Everton | 2-1 |
Merse correctly predicted four Premier League outcomes last time, including big wins for Arsenal and Chelsea.
Read on to see who he is backing this week...
West Ham v Arsenal - Saturday, 12.45pm
Both teams need to win. It's a good game really because a draw is no good to either of them. If Arsenal think they are going to win the league then they need to win this and a victory is as important to West Ham if they are to get in the top four.
This is a hard one to call because West Ham are doing really well, but no one is better than Arsenal when playing without pressure.
PAUL PREDICTS: 1-2 (Sky Bet odds 15/2)
Aston Villa v Bournemouth - Saturday, 3pm
Aston Villa can get relegated this weekend, and I just can't see them winning. Last week, Chelsea were the better team, but there's a way of losing and there's just no fight there. It was just poor.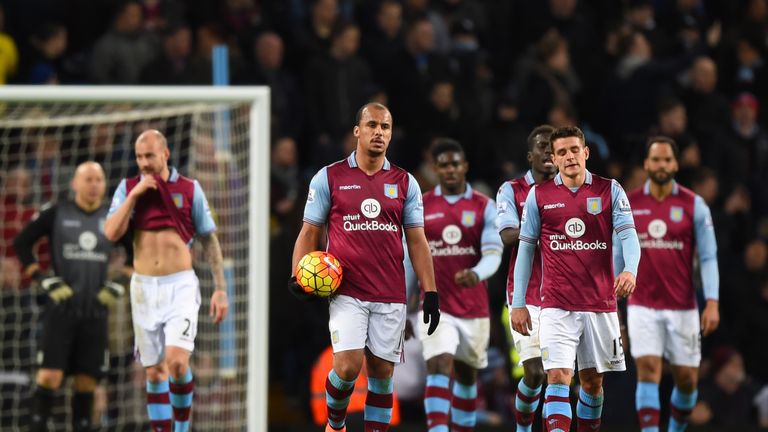 Since Bournemouth have climbed away from the relegation zone they've been poor. They could have been battered over the last two games, but I think they will pass Aston Villa to death on Saturday.
PAUL PREDICTS: 0-2 (Sky Bet odds 8/1)
Crystal Palace v Norwich - Saturday, 3pm
This is a massive game. If Norwich win this and Sunderland and Newcastle lose, you'd think that would be it really. Both of them are a fluke result away from being relegated.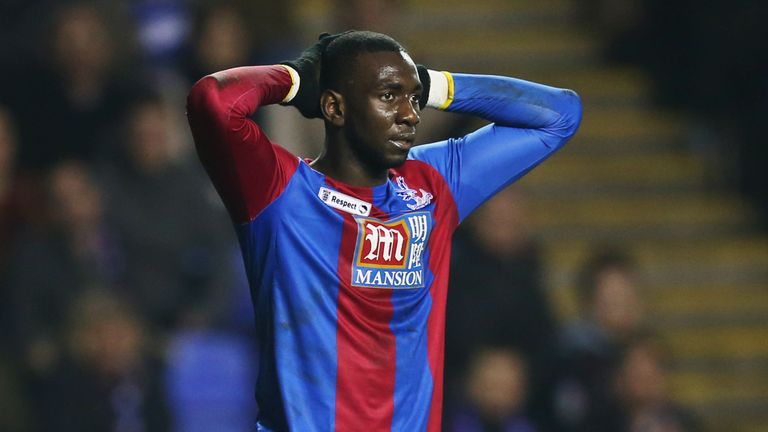 Norwich did well on Saturday, I watched the game and it was a good result. Crystal Palace picked up a decent result as well, so it will be an interesting one.
PAUL PREDICTS: 2-1 (Sky Bet odds 15/2)
Southampton v Newcastle - Saturday, 3pm
Newcastle have to start winning football matches. They have to have an eye on the Crystal Palace versus Norwich game because if Norwich win, they have to pick up three points.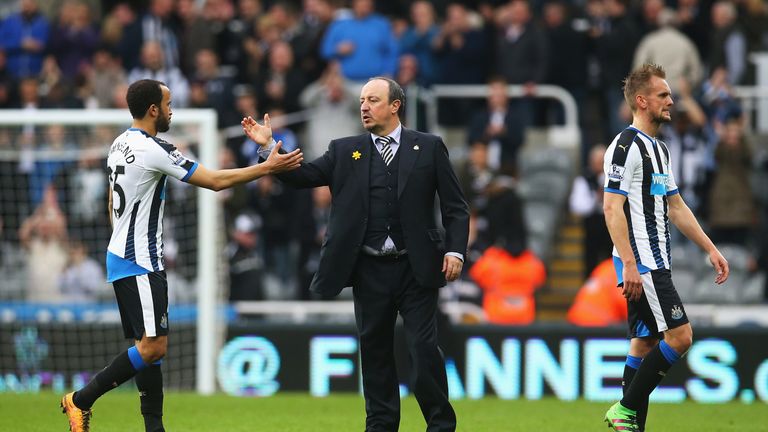 If they lose and Norwich win, I think that's it. It's goodnight for the Magpies. I watched Newcastle the other week and they've got some good players, but they aren't a team.
PAUL PREDICTS: 3-1 (Sky Bet odds 12/1)
Swansea v Chelsea - Saturday, 3pm
Swansea are pretty much safe for me. They had a good result last week coming back from 2-0 down to draw with Stoke.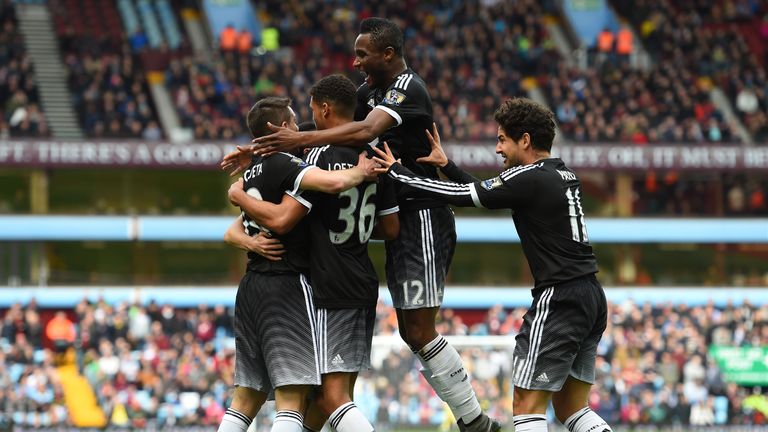 But Chelsea haven't been beaten for a while now in the league, and I can see them continuing that at the Liberty Stadium this weekend.
PAUL PREDICTS: 1-3 (Sky Bet odds 16/1)
Watford v Everton - Saturday, 3pm
Well what Watford team are going to turn up? Is it the one that's a decent team or the other one? Watford got well beaten by Arsenal on Saturday.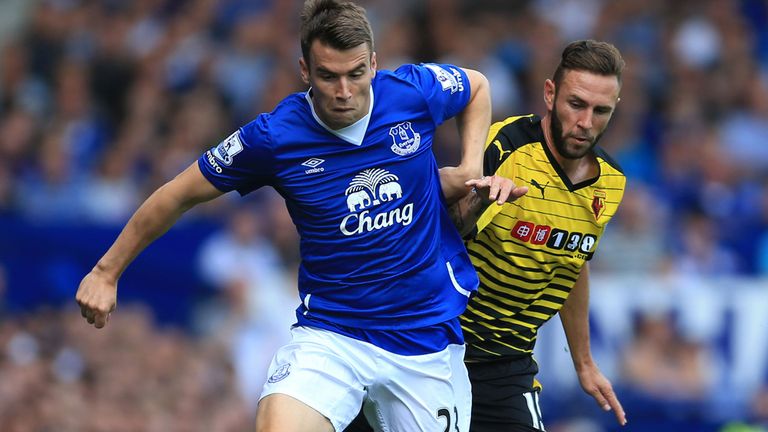 They've got one eye on the FA Cup semi-final as I'm sure Everton will do as well and neither team can do anything in terms of the Premier League table.
PAUL PREDICTS: 1-2 (Sky Bet odds 15/2)
Manchester City v West Brom - Saturday Night Football, 5.30pm, Sky Sports 1
Live Ford Saturday Night Football


West Brom had a good result last week at Sunderland but I just think Man City will have too much for them. I don't think they will have a Champions League hangover because they have to get into the top four and if they don't win this game, then all of a sudden it's a battle.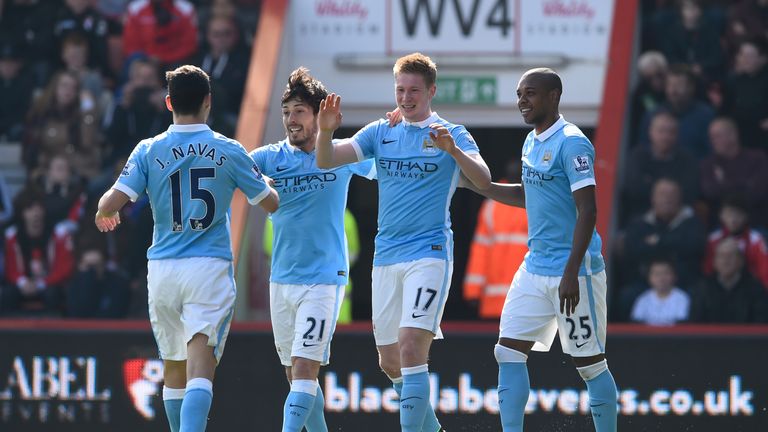 This is where they can widen the gap between themselves and the clubs beneath them because West Ham have got a hard game and so have Man United so it is really the weekend where they can cement Champions League football for next season.
PAUL PREDICTS: 2-0 (Sky Bet odds 9/2)
Sunderland v Leicester - Super Sunday, 1.30pm, Sky Sports 1


It could be an advantage for Sunderland to play second after their other relegation rivals. If the results go the way I've predicted, then they have a free swing.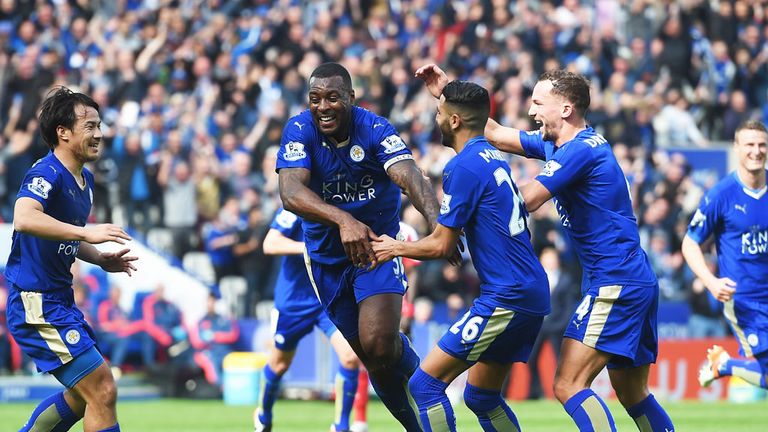 They have to win this game, but I don't think it's a must-win for Leicester. They can draw it, but they have to make sure they don't lose. 
PAUL PREDICTS: 1-1 (Sky Bet odds 5/1)
Liverpool v Stoke - Sunday, 4pm
Liverpool in the top four is out of the question for me now. Stoke are a funny team. They play good football, but they're 2-0 up and cruising and then get pegged back for a draw.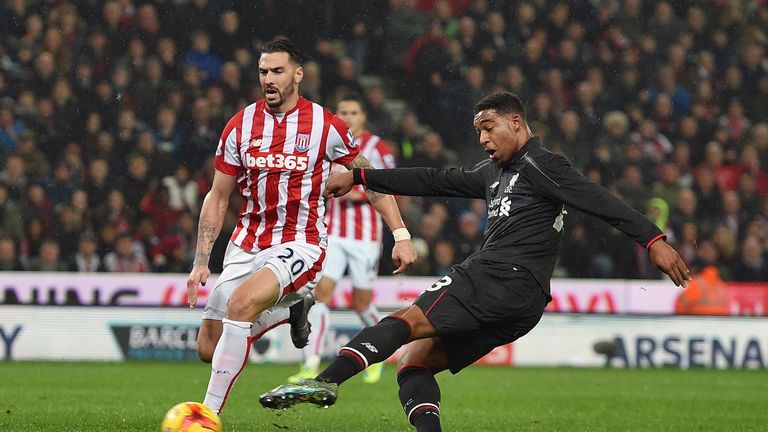 I saw them get well beaten by Southampton the other week at home, but then they'll beat teams. They're a bit hot and cold at the moment and haven't got that consistency, but they are still a good team.
PAUL PREDICTS: 2-1 (Sky Bet odds 7/1)
Tottenham v Manchester United - Super Sunday, 4pm, Sky Sports 1


Again, both teams have got to win this. It's getting to that part of the season where it's good because draws are no good to anybody, but I don't see anything other than a Tottenham win.
Tottenham are a very good team and I expect them to keep the pressure on Leicester. They did very well when they had to play catch up with Bournemouth and beat them quite convincingly. If Leicester don't win then it's a bonus.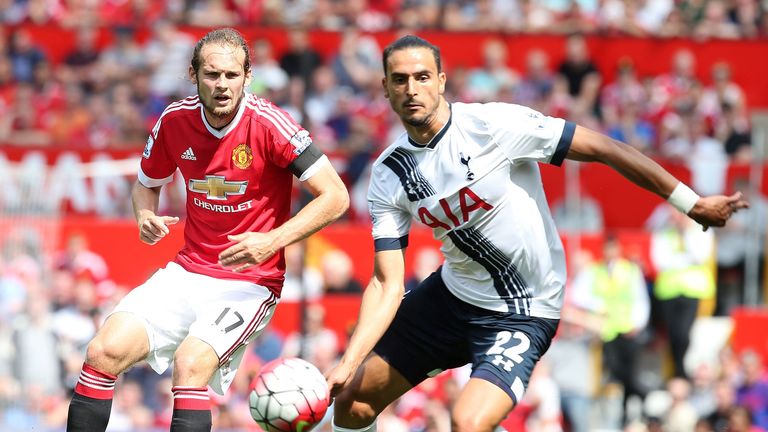 If Leicester do win, I think that will be it. Even if Tottenham also pick up three points, they'd still be seven points behind with five games to go, so for me, this weekend is the big weekend.
PAUL PREDICTS: 3-1 (Sky Bet odds 14/1)
PLAY SUPER 6!
There's another £250,000 jackpot up for grabs in the latest round of the Soccer Saturday Super 6 game. All you have to do is predict the scores of the six selected matches. It's free to play so get your entries in before 3pm GMT on Saturday for the chance to win.