Paul Merson returns with his Premier League predictions for the weekend's action as well as the EFL Cup final on Sunday afternoon.
There are eight games in England's top flight as it returns following a break for the FA Cup last weekend, with five matches kicking off the action at 3pm on Saturday, including Chelsea v Swansea and Everton v Sunderland.
Watford and West Ham meet at Vicarage Road in Saturday's late fixture, before Tottenham and Stoke do battle on Nissan Super Sunday ahead of the EFL Cup final between Manchester United and Southampton, also live on Sky Sports.
There is also an edition of Monday Night Football as Premier League champions Leicester host Liverpool, as the Foxes go in search of their first Premier League win in 2017.
Here's how Merson is predicting the action this weekend...
I've got to side with Manchester United overall. I don't know if it will go to extra time or not but to eventually lift the cup, I think it will be United. Southampton have got no Virgil van Dijk, although the chance I do give them is because Manolo Gabbiadini is there.
I like him, he's a good footballer, a great goalscorer and I don't think they will have a lorry load of chances to score, so you want someone there who will put the ball into the back of the net and he will do that.
MERSON PREDICTS: 3-1 (14/1 with Sky Bet)


I don't see anything but a Chelsea win here. Swansea have been doing well but it just puts extra pressure on the chasing pack with Chelsea playing on Saturday.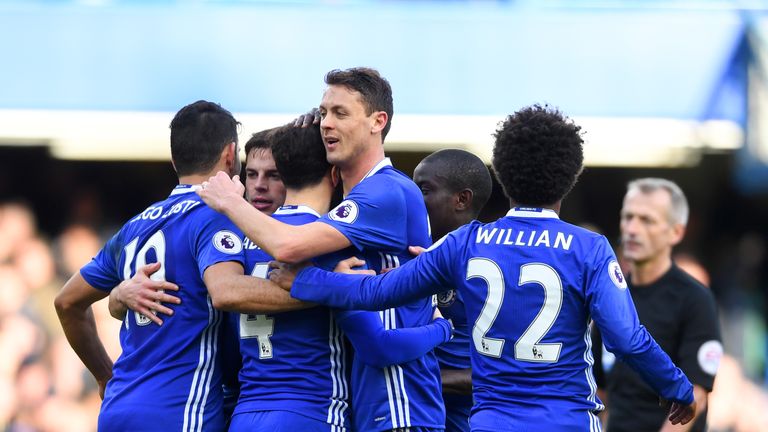 I can see Swansea getting out of the relegation scrap. They will probably try and stay in the game like they did against Manchester City and you never know with a set-play. Whatever happens this weekend, Paul Clement has done a great job.
MERSON PREDICTS: 3-0 (6/1 with Sky Bet)
This is like the cup final, surely it has to be one of the biggest games of the weekend? It is a massive football match for Crystal Palace, they have to win it. I don't see them going down, but if they lost this game, I'd have to start fancying them to get relegated.
Middlesbrough don't score a lot of goals but they don't let in a lot of goals either. It's going to be a very, very tight game.
MERSON PREDICTS: 1-0 (4/1 with Sky Bet)
You never know what you're going to get with Sunderland. One week they are winning 4-0 away, then the next they lose 4-0 at home. I think Everton are a good team. They got themselves into a good position a few weeks ago and then had a poor result at Middlesbrough but I expect them to win this game.
In terms of relegation, it's a weird one with Sunderland. One minute you're thinking they will get out of it and then they get beaten the next week, but they have got Jermain Defoe. You can't keep relying on him, but he's the only one who looks like he's going to score. They could struggle now.
MERSON PREDICTS: 2-0 (6/1 with Sky Bet)
Burnley got a big kick in the teeth last week after being beaten by Lincoln in the FA Cup. You have got a great opportunity for a cup and then you get beaten by a non-league team, which is very embarrassing if you're a Premier League side.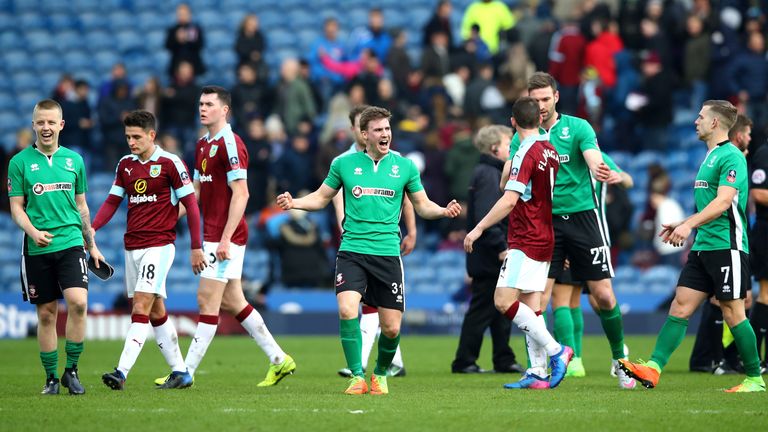 Hull need to win but these are the games that worry me for them. Against the likes of Liverpool, Chelsea and Manchester United you haven't got a lot to lose, but here the fans will tell you that they will expect them to win. Burnley are getting better away from home, so I'll go for a draw.
MERSON PREDICTS: 1-1 (9/2 with Sky Bet)
Bournemouth were great at the start of the season, but they have just hit a brick wall. I think playing West Brom is a difficult game for them. Tony Pulis has got a good team now and The Hawthorns will be a tough place to visit.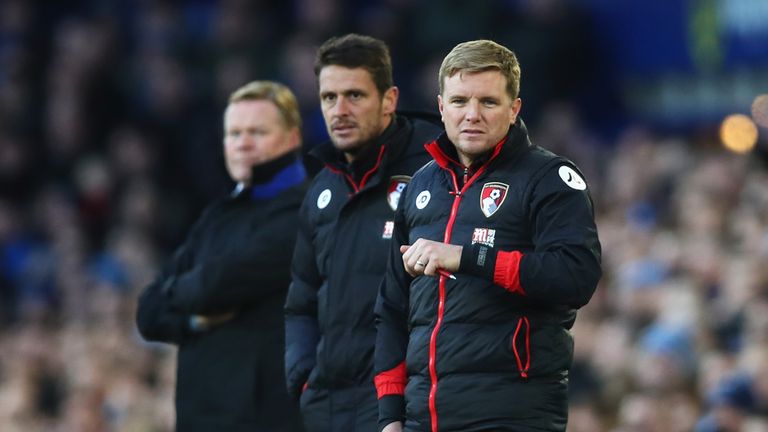 I think Bournemouth need to draw the line somewhere and say 'right, let's get out there and get a result'. At the moment, they are a bit too open for me. They play with two wide wingers and they spread the game open, so I think they need to start closing the game up.
They need to be really tight and if they can get a 0-0 against West Brom, I think that would be a phenomenal result because they also don't keep enough clean sheets for me.
MERSON PREDICTS: 2-0 (8/1 with Sky Bet)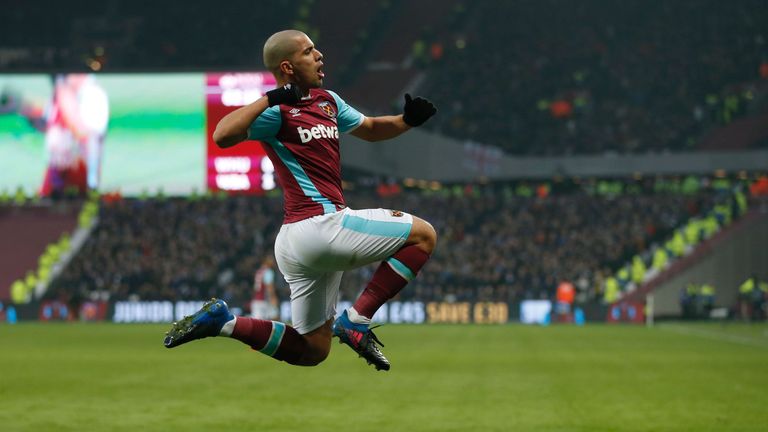 This is a hard one to call. Watford are doing well and West Ham have some great results every now and then. They are both pretty inconsistent over the season. There isn't a lot to split these two, so I have to go for a draw.
For me, they are both safe from relegation. I don't think Watford get enough credit because really, they should be fighting the drop but they're not so they should take some praise for that.
MERSON PREDICTS: 1-1 (5/1 with Sky Bet)
Tottenham v Stoke (Nissan Super Sunday from 1pm - Live on Sky Sports 1 and Sky Sports Mix)
I think Tottenham have a looked a little bit tired. They had a great result at Fulham last weekend, which was a banana skin. Stoke are a good team, but I'm backing Tottenham in this one. They are having a little bit of a wobble, but I think they can get a result on Sunday. Stoke are decent, though, and will push them during the game.
MERSON PREDICTS: 2-1 (7/1 with Sky Bet)


Leicester v Liverpool (Monday Night Football from 7pm - Live on Sky Sports 1)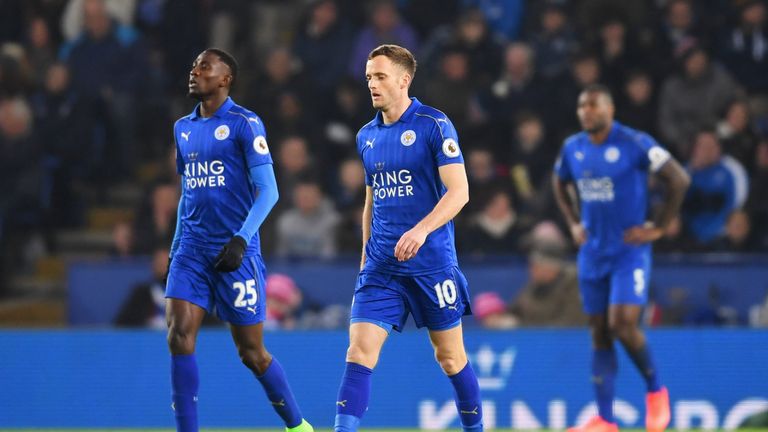 I thought Leicester had a good result during the week in the Champions League, to come away from Sevilla with a 2-1 score was decent, so fair play to them and they are in the tie but it was still a loss. Liverpool need to win and Leicester are suffering from a lack of confidence.
Liverpool are quite open and will travel to the King Power and have a go. They will highlight this game and draws are not good really so they will be going forward, leave themselves open and I expect Leicester to score.
MERSON PREDICTS: 1-3 (11/1 with Sky Bet)
Live Monday Night Football