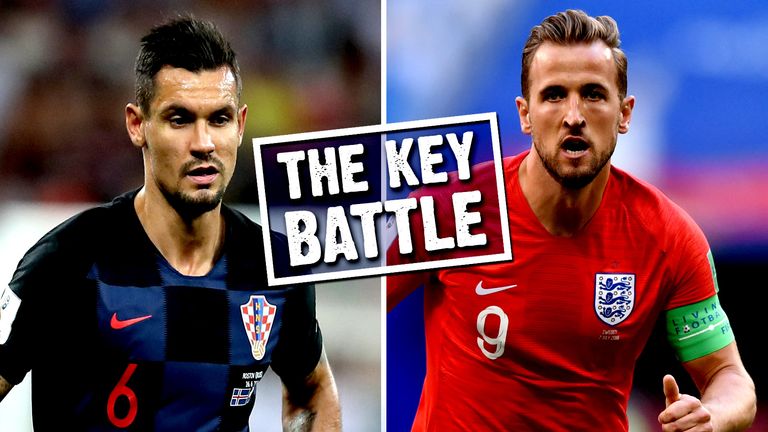 When England take on Croatia in the semi-final of the World Cup on Wednesday, all eyes will be on Harry Kane and Dejan Lovren given their previous history. Here, we revisit their clash from October and weigh up its significance to the game in Moscow…
Dejan Lovren has had his highs and lows since his £20m move to Liverpool in 2014 but the worst individual moment of his time at the club came in October. The defender was substituted just 31 minutes into the 4-1 Premier League defeat by Tottenham at Wembley with the Croatian culpable for each of the first two goals that his side conceded.
For the opener he was caught in a poor position square on to the ball and appeared to be more interested in jockeying with Harry Kane even as the ball sailed over his head. By the time that he had turned, Lovren had allowed Kane to have a clear run on goal and the Spurs striker made it count - rounding goalkeeper Simon Mignolet and slotting in left footed.
For the second goal, he seemed determined to take a more proactive approach but this proved his undoing. Charging to win the header from Hugo Lloris' long throw, he got sucked in by Kane, misjudged the flight of the ball, and was left stranded in the opposition half. Kane was free to set up Heung-Min Son and leave Liverpool two down after 12 minutes.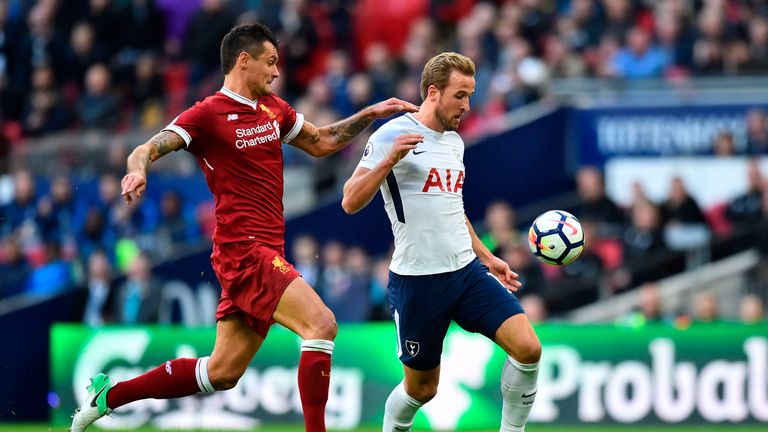 Mohamed Salah did pull a goal back shortly afterwards but Lovren did not last much longer. Jurgen Klopp had seen enough. He replaced his centre-back with Marko Grujic after 31 minutes and the Liverpool boss was unapologetic when explaining the decision after the game. "It was just really bad, bad, bad," he told Sky Sports when asked about the defending.
"If I am involved in this situation on the pitch, then Harry cannot get the ball. All of the situations are easy to defend. If you take the second goal, if you hit the ball another 500 times I'm pretty sure Dejan Lovren hits the ball." But not on this occasion and the Sky Sports pundits were convinced that this was because of the identity of the Tottenham striker.
"Lovren was concentrating on him and him alone, and gets it all wrong," said Graeme Souness afterwards. "For the first goal, he's ball watching, he's straight out of position. He's obsessed with Harry Kane. For me, the second goal Liverpool concede confirms it." Thierry Henry agreed. "What he has is people fear him," he said of Kane. "Lovren, that was raw fear."
Klopp took a more conciliatory approach once things had calmed down and Lovren went on to play a big part in Liverpool's progression to the final of the Champions League. "He was not good that day that's true but after the game I said I could have changed five or six players at least in that moment but we decided for Dejan," said Klopp in February.
"He has played a few fantastic games since Tottenham and before as well. Tottenham was a very bad game of the whole team. We had a few talks afterwards. I thought it was a normal thing. He obviously thought different so we had a few talks. I have to make a lot of decisions and not all of them I explain afterwards to the players."
He was speaking before the rematch with Kane at Anfield where Lovren fared rather better. But while the defender avoided the errors of the previous meeting it was not enough to prevent the England captain from having the last word. Kane scored the equaliser from the penalty spot in stoppage time. But how will it go when England face Croatia in Moscow?
Kane needs one goal to break his country's record for the most by a player in a single World Cup. That would also be enough to overtake the tally of the Golden Boot winner in nine of the past 10 tournaments. England have other threats - particularly from set pieces - but no other forward has scored more than one goal at this World Cup. Stop Kane, stop England?
Lovren will be hoping that is the case because he has been in fine form for Croatia too, part of a defence that has conceded only four goals in five games in Russia. His clearances, his blocks, his organisation and his aerial prowess have been vital. Who comes out on top in his battle with Kane could be crucial to deciding which team makes it to the World Cup final.
Phil Thompson's expert view
"Harry Kane ran Dejan Lovren ragged. He won't want to go through that again. It was a very difficult afternoon for Lovren. Kane doesn't let anything or anyone affect him. You can guarantee both Lovren and Domagoj Vida will have their toughest test of the tournament so far against Kane. It'll be a great match-up but Kane will come out on top."