Once hailed as Portugal's future, Porto winger Ricardo Quaresma is now fighting for a World Cup place
As part of our World Cup countdown, Kristan Heneage looks at the case of Ricardo Quaresma, the winger once on a par with Cristiano Ronaldo but now left fighting for his place in Portugal's World Cup squad...
By Kristan Heneage
Last Updated: 04/04/14 11:04am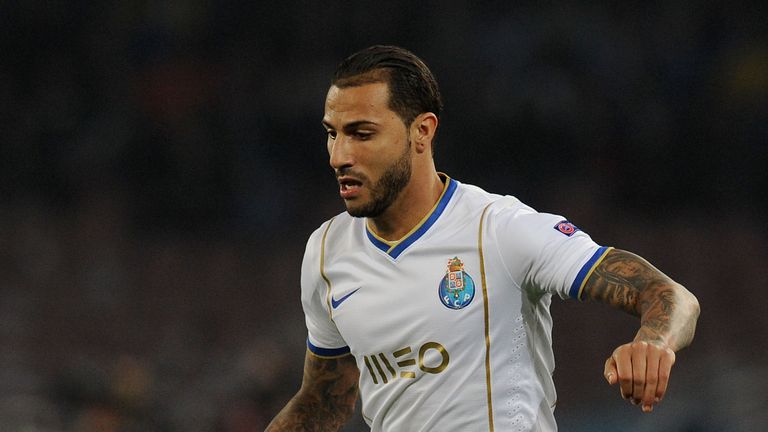 It was a moment of uncontrolled rage from Ricardo Quaresma. Chasing after Nacional's Marcal, moments after the final whistle in Sunday night's 2-1 defeat to, the red mist had clearly descended.
Restrained by his own team-mates and at one point even the assistant referee, this was the implosion Portuguese fans had been so desperate to avoid. 
Potentially throwing away three months of stellar form with the club, rumours that claimed his opponent had racially abused him were later confirmed on the club's TV channel by president Pinto da Costa. "First of all I would like to pay my sympathy to Ricardo Quaresma because I am against any racist act," he said. 
An issue that has long plagued the man nicknamed 'Cigano' (Gypsy), he ominously told O Jogo last week: "When I hear people say there is no racism nowadays it makes me laugh. When something happens in Portugal it's always fault of gypsies, blacks, immigrants. It's tough to live with this." 
Having avoided any further action from the league's disciplinary council,  the situation was a stark contrast to the one he found himself in just weeks ago. Then he had just silenced Napoli's Stadio San Paolo, a solo effort drawing Porto level on the night and edging them in front, 3-2 on aggregate.
Attitude
Talent alone is not enough to have a great career.
Ricardo Quaresma
Yet as many fawned over the individual brilliance of his eighth goal in 15 matches, something altogether more unique had shone through -- his attitude.
Harrying the opposition and contributing defensively, Quaresma's application was clear to see. Seemingly focused and stable, the 30-year-old no longer embodied his first nickname - 'the mustang'. Running free. 
Reinforced via an interview with O Jogo on Saturday, this was the new Quaresma. "Of course, talent alone is not enough to have a great career," he said.
An utterance that was not as profound as intended, for Quaresma - a notoriously disruptive influence, it represented a watershed moment. Although his career had included a Champions League winners' medal and time at Barcelona and Inter Milan, his potential had not been fulfilled.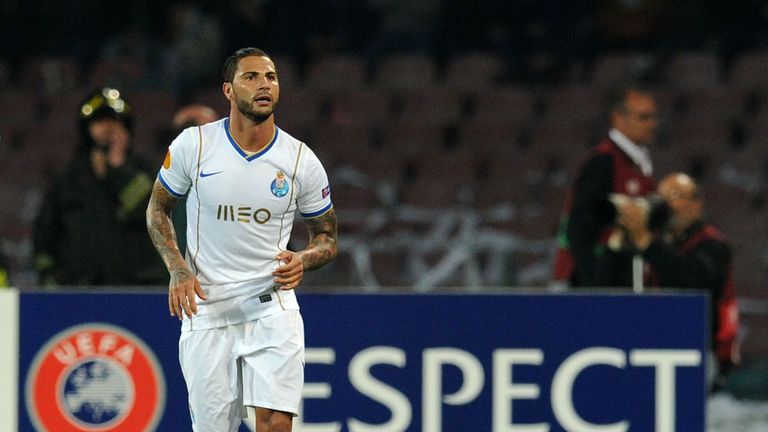 As a 17-year-old, he was the future of Portuguese football. Then at Sporting Lisbon, alongside Cristiano Ronaldo, his talent earned plenty of suitors.
Yet too often a poor attitude and lack of application have inhibited his career. Signed by Barcelona in the same year Ronaldo joined Manchester United, while the latter flourished, the former floundered.
"I didn't have patience at Barcelona," Quaresma explained. "I couldn't bear being on the bench. It was an idiotic attitude," he said, reflecting on his decision to critique Frank Rijkaard's tactics in public.
Habit
I didn't have patience at Barcelona. I couldn't bear being on the bench. It was an idiotic attitude.
Ricardo Quaresma
A habit that continued during spells at Internazionale and Turkish side Besiktas -- where he threw a water bottle at manager Carlos Carvalhal -- the trait only ever vanished during his three years at Porto from 2005 until 2008. That was in part due to the work of Porto coach Jesualdo Ferreira, who coddled the winger.
"I don't want him to lose his personality and individuality otherwise he'll turn into an average player rather than playing like the genius he is," Ferreira said.
Reflecting on his past, Quaresma admitted: "I made the wrong decisions at key moments in my career. I wanted everything quickly, and this only harmed me."
Now operating with a maturity and patience, the 30-year-old had been a revelation since returning to the club on a free transfer in January. Many had speculated that his motivation is the summer's World Cup, and a competition he is yet to sample as a player.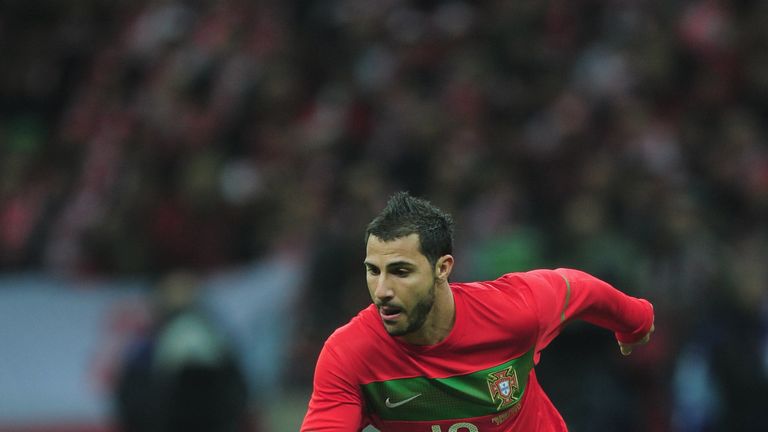 His closest opportunity had come while at Porto in 2006. Cut from Luiz Felipe Scolari's 30 man squad, it was somewhat harsh given his form that season, as he helped Porto collect a domestic double.
Yet four years on his omission from the squad was more understandable, by then he was toiling in Italy under Jose Mourinho, having already collected the Binoni D'Oro in 2008(awarded to the worst Serie A signing of each season).
Eager to continue playing for a decade: "Look at Giggs, Zanetti, Pirlo. I want the same," his third attempt at a World Cup seemed to be finally heading towards a successful outcome, with his assets as a wide player proving an enticing prospect to Paulo Bento.
Injuries
Injuries to Nani and Galatasaray's Bruma have left Bento short of options. Of those remaining, neither Vieirinha nor Porto teammate Silvestre Varela, have produced consistently. A recent study in the Portuguese press had Quaresma as the second most productive Portuguese winger in terms of a goals-to-game ratio this season, behind only Ronaldo.
Yet when pushed on whether he would call-up Quaresma, Bento was coy: "As I've said, the call-ups are still a while away. One thing is for certain: my technical team and I will choose those we consider to be the best to defend the interests of the team, regardless of what they've written, or said. We will follow our choices, we will think by ourselves."
A tough stance, Bento's rejection of popular opinion may now seem justified. A moment of rage in Porto's 2-1 defeat, irrespective of the reason, has brought back bad memories for those who remained unsure on Quaresma.
It has placed his World Cup chances on a knife-edge. Portuguese fans had long dreamt of a World Cup in which they saw Ronaldo and Quaresma, the darlings of Sporting, shine together. Whether they will do so in just over two months is not known, but regardless, the situation will serve as another interesting chapter in the storied career of Ricardo Quaresma.