The excellent Oscar could have been forgiven for getting confused as Brazil huffed and puffed but broke swiftly and decisively when given the chance - just like Chelsea...
Excellent on the counter-attack? Check. Carrying a striker who looks a class below his much-vaunted teammates? Check. Central midfielders who are all heft and very little guile? Check. Incredible hard work expected and delivered by the side's most creative players? Check. Difficulty in creating clear-cut chances when gifted the majority of possession? Check. David Luiz getting his positioning all wrong and gifting the opposition a goal? Check.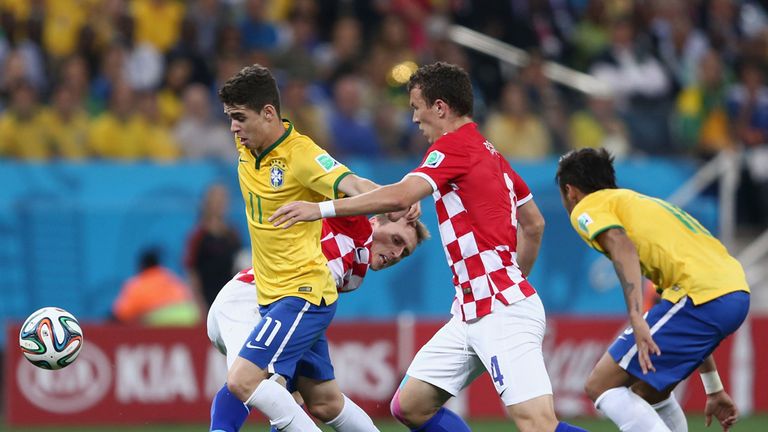 This Brazil side looks an awful lot like the Chelsea team that Jose Mourinho is desperate to improve this summer; now if only Brazil could draft in Cesc Fabregas and Diego Costa for the rest of the tournament, they might not be so over-reliant on Neymar and Oscar dropping deep, running fast and then unleashing something unstoppable (or stoppable, but oddly elusive) from 20 yards. Or on a referee - in this case, Yuichi Nishimura - bringing the hosts a delightful house-warming gift.
There are elements of this opening Brazil victory that demand praise - Neymar's delivery of a match-winning performance under immense pressure, Oscar's delightful marriage of explosive creativity and phenomenal hard work, Luiz Gustavo's metronomic midfield play - but there are also plenty of reasons to question Brazil's standing as favourites. Largely, that there was an awful lot of huffing and puffing but little sign, until Nishimura's intervention, that they could blow the Croats' house down.
Struggled
Just as Oscar's Chelsea struggled against lowly opposition last season, so Oscar's Brazil struggled against Croatia despite enjoying the bulk of possession; the contentious penalty came after Fred's tenth touch of the game; it was the 69th minute. Half of Brazil's attacking quartet had been utterly anonymous, with Hulk's one vaguely memorable contribution being a clearance from his own by-line. That 49 per cent of Brazil's attacks came from the right is unsurprising as Oscar took it upon himself to single-handedly rescue Brazil's night, tournament and possibly even its public buildings.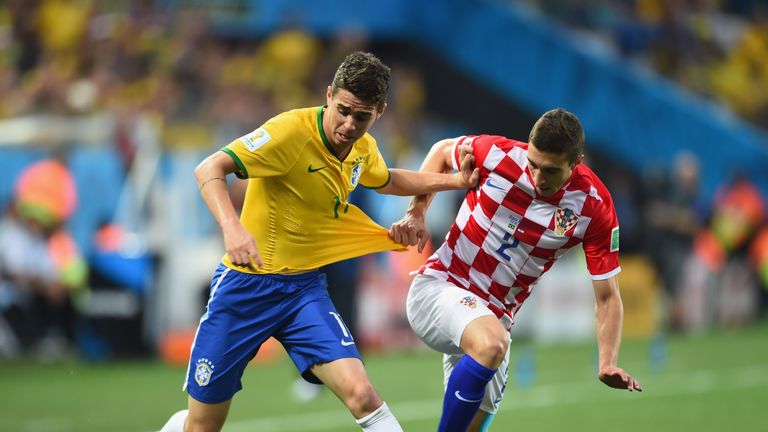 Jose Mourinho intimated several times last season that Chelsea could not win the Premier League without the kind of world-class striker who could operate in small spaces when the opposition packed the defence and, as Brazil took pot-shots from distance against Croatia, it was tempting to wonder whether Brazil will suffer a similar fate this summer. Could they really win a World Cup with a Fred or a Jo up front? Can Oscar and Neymar provide the thrust in seven matches over the next four weeks? When the first substitution of a game poised at 1-1 after 63 minutes is the replacement of Paulinho with Hernanes, you suspect that Luiz Felipe Scolari is more than aware of his side's limitations.
But there is good news to be found in this comparison with Mourinho's Chelsea. Just as the Portuguese makes a claim on moral victory because the Blues beat their title rivals, so we can expect Brazil's game to be better suited to facing those teams with designs upon the trophy themselves. What looked like weakness against Croatia could be strength against Spain.