The free-kick came in stoppage time of extra time and the ball looped high over the bar. It was miserable confirmation that there would be no coronation for Lionel Messi in the Maracana. The story had been written but the lines were fluffed – and in this business there's always another script.
In truth, Messi's big moment had come over an hour earlier. After expertly collecting a short pass, the Argentina No.10 ran clear down the left channel and saw his whipped shot beat Manuel Neuer only for the ball to also fly past the far post. Fine margins that some will have define a great career.
Indeed, the frustration that Messi had failed to produce the perfect narrative soon seemed to give way to anger when the losing captain was asked to receive the Golden Ball as FIFA's outstanding player of the tournament. Understandably so given the defeat, he appeared embarrassed.
Some searched for conspiracy as the Adidas cash cow claimed an award sponsored by the company. Others suggested Messi wasn't even the outstanding player in his own team given the considerable efforts of Javier Mascherano in midfield.
Half the Germany team seemed to have persuasive cases. And how about top scorer James Rodriguez or the unique gifts of Arjen Robben being rewarded? Before long, there was a growing sense that even tournament mascot Fuleco the armadillo would've been a more welcome recipient.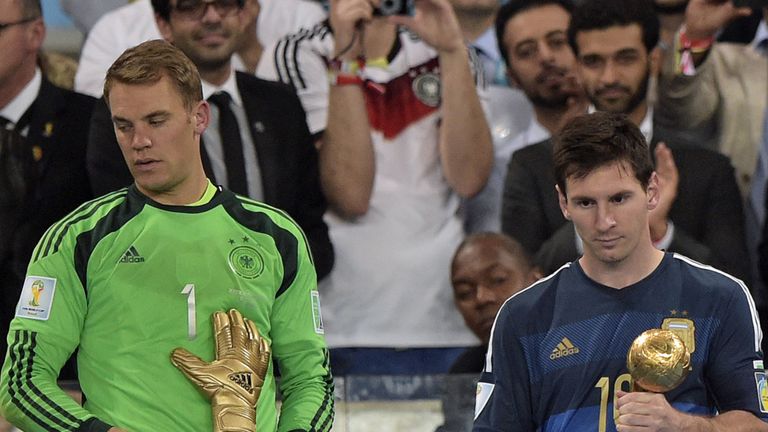 Perspective is difficult when expectations are so high. Messi's brilliant performances in 2010 soon became characterised as 'not doing it' at a World Cup by the time only the scores and scorers were remembered. And in 2014, one wonders how quickly 'not his best' will be regarded as simply 'bad'.
So it's worth remembering that Messi was statistically superb at this World Cup. An Adidas award is one thing but the WhoScored rankings which he topped are no popularity contest, they merely reflect the fact that this is a player who does more of the difficult stuff than anyone else.
Messi created more chances than anybody at the 2014 World Cup and only Andrea Pirlo played as many through-balls. He gave us more – a lot more – completed dribbles than any other player with his tally of 46 taking him well clear of Robben's 29.
In fact, Messi's dribbling success bears closer comparison to Diego Maradona's total of 50 in his annus mirabilis of 1986. That seems to sum it up. Messi's good, but he's not quite Diego. When it comes to being regarded as the greatest player of all time, naturally, the demands are exacting.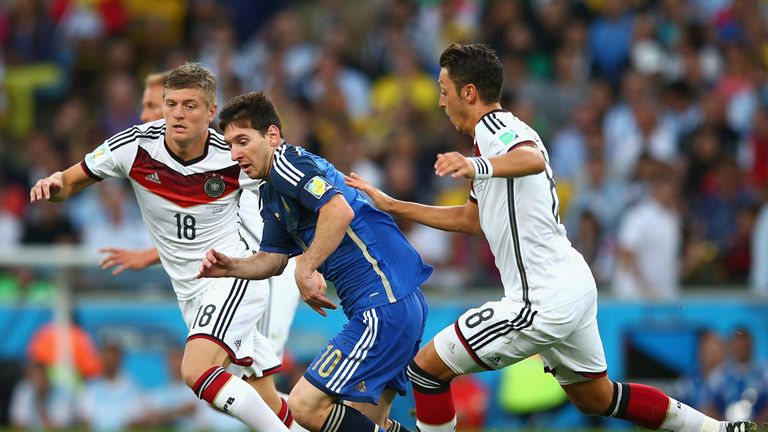 Maradona's status is secure. But a middle-aged TV presenter was never going to win this Golden Ball and Messi continues to stand above his contemporaries. Far from getting the award because of who he is, it's more likely Messi is not getting the plaudits precisely because of who he is.
Raving about it if Messi did it? Shrugging more like, numbed as we are by his brilliance. Only two players scored more than him in Brazil, but four goals still felt like a modest return for a man who once scored 73 of them in a single season.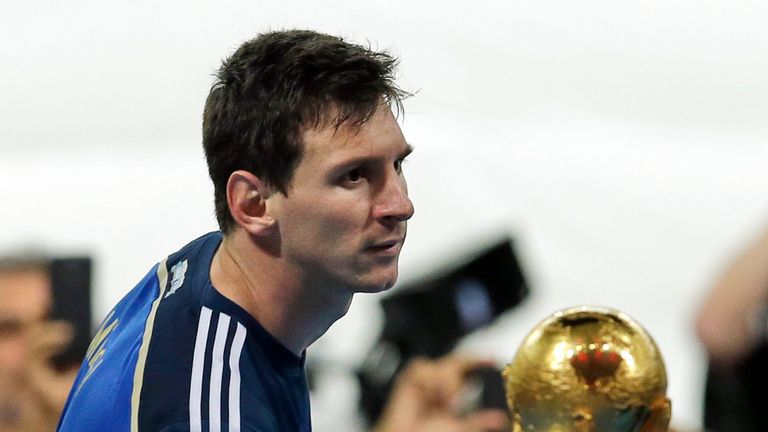 And if the statistics leave you cold, just recall the manner in which he danced away from his markers for the decisive assist against Switzerland or the imagination required in conceiving let alone executing that pass against Belgium.
It's cruel to be compared to Maradona. It's crueller still to be adjudged a disappointment due to an unfavourable comparison with your own self.
Messi will be 31 when the World Cup final comes around in 2018. This was his moment and he failed to win the World Cup. But Messi is no failure. And right now, that's worth remembering in the rush to denigrate his amazing achievements.