Burton boss Nigel Clough admits it's been an 'extremely tough' season
By Simeon Gholam
Last Updated: 02/11/17 8:13pm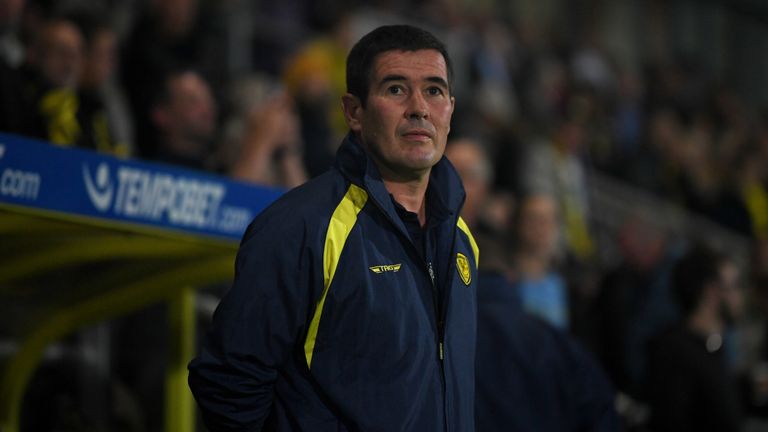 Nigel Clough admits that Burton's second season in the Sky Bet Championship has been "extremely tough", but they've been dealt some hard luck as well.
Albion are second bottom in the table and are without a win since mid-September. Speaking on EFL Matters on Thursday night, Burton boss Clough said: "It's been extremely tough. I don't think we've ever experienced a three-month period where so many things have gone against us.
"Losing Liam Boyce a week before the season with a cruciate ligament injury which rules him out for most of the season, to a couple of decisions and every little mistake we're making seems to be getting punished at the moment."
Clough and presenter David Prutton were joined on the show by Garry Birtles, who said that Burton's poor run had led to confidence problems in the squad.
"I speak to Nigel most Saturdays after games and he says they didn't get battered by anybody," said Birtles.
"We've been in games but it's silly mistakes that have cost them, and every time it happens the confidence drops a little more but as a team you have to try and overcome that, but it's very difficult."
Last season was Burton's first campaign in the second tier of English football, and Clough is still realistic of their expectations, insisting that simply surviving is a fantastic achievement.
"Just to stay in [the Championship] for us is the equivalent of some of the clubs getting into the top six," he said. "Even to be in it for more than one season has been an incredible success.
"When you look at our resources compared to some of the teams we're up against who are spending millions to get back in the Premier League, that's who we're playing against week in and week out.
"We said at the start of the season it'd be harder this season because teams are more aware of us, especially coming to our place. They're a little more savvy and prepared."