Jose Mourinho will be happy to have avoided semi-finals with Real Madrid or Bayern Munich, says Alan Smith
Atletico Madrid Champions League dark horses
Last Updated: 13/04/14 2:14pm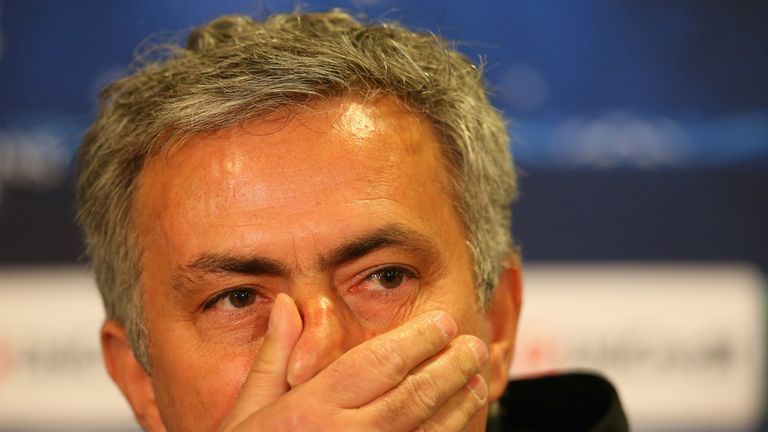 Chelsea will have to overcome La Liga leaders Atletico Madrid to reach the Champions League final – but Alan Smith reckons Jose Mourinho will be happy with his side's semi-final draw.
The Londoners avoided the tournament's big favourites, Bayern Munich and Real Madrid, and will tackle Diego Simeone's side at Stamford Bridge in the second leg – after using their home advantage to overturn a 3-1 deficit to Paris Saint-Germain in the quarter-finals.  
Two of Atletico's key men will be familiar to the Blues – star striker Diego Costa is a rumoured Chelsea transfer target while keeper Thibaut Courtois is on-loan from the Stamford Bridge side – and Smith expects an intriguing tactical battle to play out over the two games.
Read on for his views – plus the latest from Guillem Balague on whether Courtois will play against his parent club.
Atletico Madrid v Chelsea
ALAN SMITH: It's not a reason to rejoice because Atletico are many people's dark horses in this competition under Simeone, the way they've progressed through and conceded just five goals so far, which is remarkable. But you don't want to be playing Bayern Munich and you don't want to be facing that attack of Real Madrid so given the situation in the last four, Jose Mourinho will take that draw all day long.
Most managers would say they want to be at home second so they know what they've got to face and it worked out in Chelsea's favour against PSG the other night.But we've got two teams fairly similar in terms of their defensive resolve - they're the two best defences left in the competition. Simeone, like Mourinho, is a great tactician, too, a real one for discipline, organisation. He's got a very strong back four and they're going to be tough to break down.
At home Simeone will take the view he needs to score a goal or two and in Diego Costa he's got one of the best – a striker Chelsea have coveted, we hear. They're not solely reliant on Costa, though. They got past Barcelona the other night without him and David Villa is a danger and always has been.It's going to be fascinating. Chelsea are better suited under Mourinho to sit there, play on the counter and hit teams with their pace, so it's going to be a real tactical battle in Madrid.
GUILLEM BALAGUE: I've spoken to Atletico Madrid and they have said that because they want to keep Courtois next season - and they feel that he will renew his contract at Chelsea and they have a chance of keeping him on loan next season - they may not play him, even though UEFA say they are allowed to.
We'll have to keep an eye on that because Courtois is absolutely crucial to Atletico Madrid because the defensive structure is the key to the team.It's a team with a very strong midfield with Gabi and Tiago both growing as they go along.
Diego Costa will obviously be able to play we think and they are a team that have grown in belief and want to go for absolutely everything.They went as far as the semi-finals in the cup, they think they have a very good chance in the league and they want to win the Champions League.
Obviously they haven't had this opportunity for 40 years, to get so far in the Champions League, and they want to take advantage of it.