Michael Johnson interview: From Derby County to Guyana
Guyana's new manager wants to guide them to the Gold Cup
Last Updated: 11/10/18 9:20pm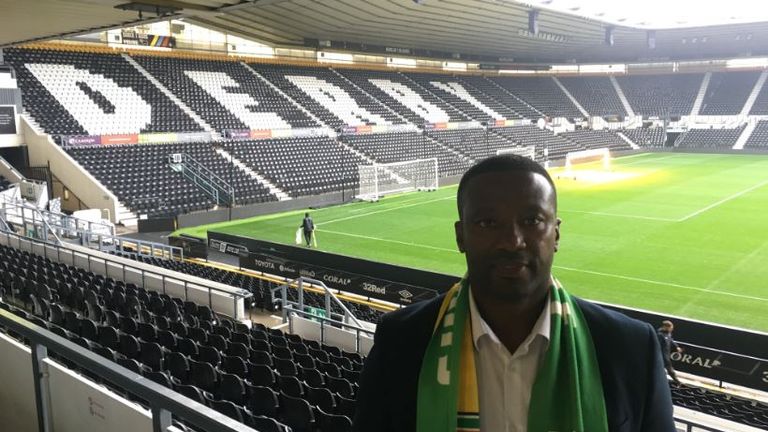 Former Derby defender Michael Johnson is dreaming of taking Guyana to the Gold Cup with his old club's help. Adam Bate went to meet him to find out why that dream might just become a reality...
Michael Johnson was on the coach on the way back from Derby's away game against Wolves in April when he got the call that would change his career. "It was a complete curve-ball," he tells Sky Sports. "I thought it was a wind-up, I really did." Guyana wanted him to be their next manager with the ultimate goal of getting the country to the 2026 World Cup.
The former Rams defender was working in an ambassadorial role with his old club at the time. He remains a popular figure at Pride Park, working with the community trust and visiting hospitals and schools. Meeting Johnson in his executive box at the stadium, it's easy to see why he was reluctant to give this up for the precarious world of management.
Thanks to the intervention of Derby legend Roy McFarland and, in particular, the support of the club's owner Mel Morris, he has not had to. "I spoke to Roy and he told me that I had worked hard to develop a good relationship with the club after leaving," says Johnson. "Did I really want to disturb that? I figured he was right and I'd stick with my ambassador role.
"But he also spoke to Mel. I got a call later that evening from the owner asking me what I was playing at. I was on the defensive and told him I was not leaving. I was very apologetic but he told me to do it. Mel said that I would not be able to live with myself if I turned down the opportunity to help a nation. I am indebted to Roy for following it up with Mel."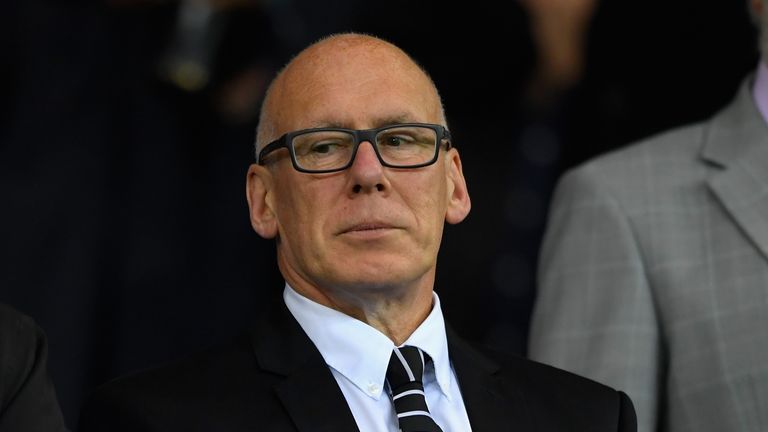 Morris was not trying to get rid of Johnson. Instead, the 45-year-old became Guyana boss in the summer but kept his role at Derby. It may seem bizarre but the fortunes of a national team 4,600 miles away are being shaped from an office in the East Midlands - and it works.
"From here I can lean on the club for so many things," explains Johnson. "A prime example is that we have taken some heart-rate monitors. The club can process the data and give me some feedback on the readings. This has enabled me to tailor the training sessions and also the individual training plans. The club's support has enabled me to get deep into the role.
"When we are doing opposition scouting, the club are prepared to look at that and give me exactly what Frank Lampard would get in terms of analysis of who we are next due to play."
Despite the unusual levels of support, Johnson has a huge task ahead. The infrastructure issues in Guyana are huge. This is a country of fewer than a million people and one that has never competed in a CONCACAF Gold Cup let alone a World Cup. In 2013, they did not even play a game and - prior to the arrival of a new president - corruption was a concern.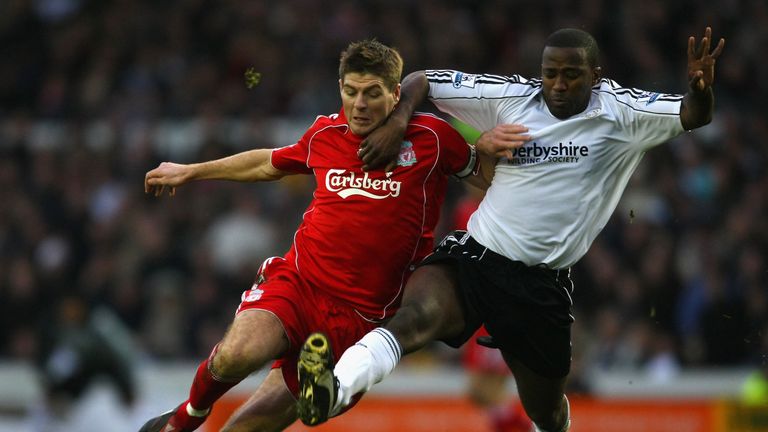 Johnson acknowledges all of that and the former Jamaica international readily admits that his knowledge of Guyana prior to being approached about the job did not extend much beyond an admiration for the nation's celebrated cricket hero Shivnerine Chanderpaul. But he has quickly got to grips with the challenge and put Guyana on a new course.
He has already identified youth development and coach education as priorities. Finding the talent that is already out there is the next challenge but there is progress there too. Asser Lutu, the former head of performance and data analysis at Birmingham and Grimsby, has been hired to help identify players of Guyanese descent anywhere in the world.
"It is like trying to find a needle in a haystack but you have to start somewhere," says Johnson. But he has already discovered several players who represented England at age-group level and is now looking into switching their registration. Johnson even envisages a research project with the help of Derby University to discover players of Guyanese ancestry.
The emergence of Kai McKenzie-Lyle, a 6'7" goalkeeper who earned himself a contract at Liverpool in the summer, is perhaps the most exciting development of them all. His status as a Liverpool player can act as a beacon for other young talent. "It is symbolic," says Johnson. "Some of the kids are now thinking that if he can do it then why can't they."
McKenzie-Lyle was born in London but is proud to represent Guyana, and Johnson is keenly aware that he must do much more than merely find players - he needs to foster a spirit and an identity if he is to make the team greater than the sum of their parts.
"Once you drill down into it you start to understand the traditions and the culture," he says. "We are a vibrant nation with a lot of fun and enthusiasm so you have to get those things into the performance so that the man or woman in the crowd can connect with it. If they see something of themselves in the performance they will buy into it.
"There is enjoyment so I want my players to play with a smile. There is a love of music too. The first thing I heard in the stadium was the noise from the huge speakers. So we are training with music now. You can see in the warm-up they are all in sync to the music.
"Then there is the physicality. We have to use what we are. We have to use the pace and physicality that we have and play fast-break football. We have players who can hurt teams in transition so we want to use those attributes that fit with the culture of the country."
After five years I was no closer to a job and there were lots of times I thought it was not going to happen. I became disgruntled.
Michael Johnson
It is an impressive vision and when hearing Johnson talk with eloquence and purpose about his new venture, there are two thoughts that leap to mind. The first is that while this may have been a chance appointment it was a very good one. The second is that it is a shame that the Nottingham-born coach's big break did not come in the country of his birth.
"When I retired, my first thought was that I would complete my qualifications and become a manager," says Johnson. "But after five years I was no closer to a job and there were lots of times I thought it was not going to happen. I became disgruntled. With the facts about black managers and the lack of opportunity, that just compounded what I was already thinking."
The irony is that the frustration of having applications overlooked forced Johnson to explore other avenues and in the process he became an even stronger candidate. He is not just a coach. He has certificates in football marketing and business management, did a corporate governance course with the PFA and is studying for a degree in sporting directorships.
"Everything I have done has rounded me more as an individual," says Johnson. "I can go into a sponsorship deal meeting to try to get funds but I can speak to a youth coach about how to create an engaging session too. There are these different hats and that has put me in good stead for the Guyana job because I have been speaking to the government already."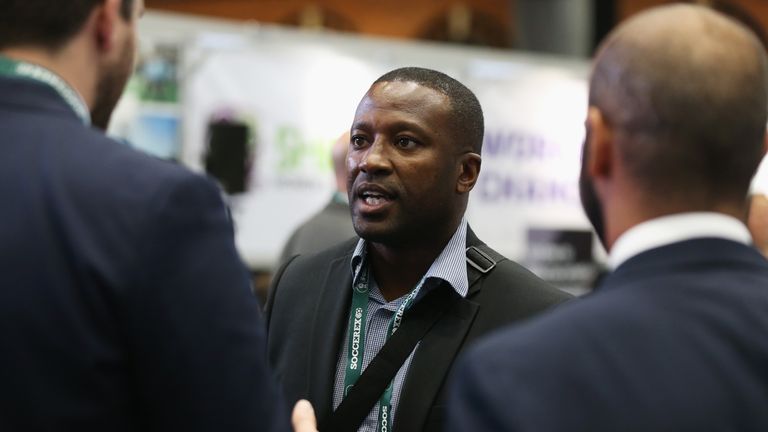 Those discussions include the latest on a national training centre in Guyana and the FIFA-funded construction of nine 3G pitches around the country that will provide the basis for regional hubs. There are grand plans but Johnson needs results too. A draw with Barbados was a good start but victory is the target against the Turks & Caicos Islands on Saturday.
"What we have is a wonderful opportunity to do something great," he says. "It is a chance to change the face of Guyanese football. The country has not had success and has never qualified for a major tournament. But we want to be at the Gold Cup and we want to get into the top 100 in the FIFA rankings. We want the kids to have something to be proud of.
"With CONCACAF hosting the 2026 World Cup that frees up more qualification places and there are 48 teams too. My job is to get the foundations and the infrastructure in place in terms of youth development and coach education so that in eight years the country will be able to make a better fist of getting to that first ever World Cup."
As for Johnson himself, he is still meeting and greeting the visitors to Pride Park every other weekend. But he now has another role too. "I just never thought I'd manage a nation," he adds. "To lead a country in a project like this, words can't describe it. It is an amazing opportunity." It was some curve-ball, but you sense Johnson might just hit it out of the park.
If you're reading on skysports.com comment below to get involved in the debate, but please adhere to our House Rules. If you wish to report any comment, simply click on the down arrow next to the offending comment and click 'Report'.