Football Expert & Columnist
England v Costa Rica: Jamie Redknapp says defeat would signal new low
'We should not be in this position' says Sky Sports expert after England World Cup exit
Last Updated: 23/06/14 11:22pm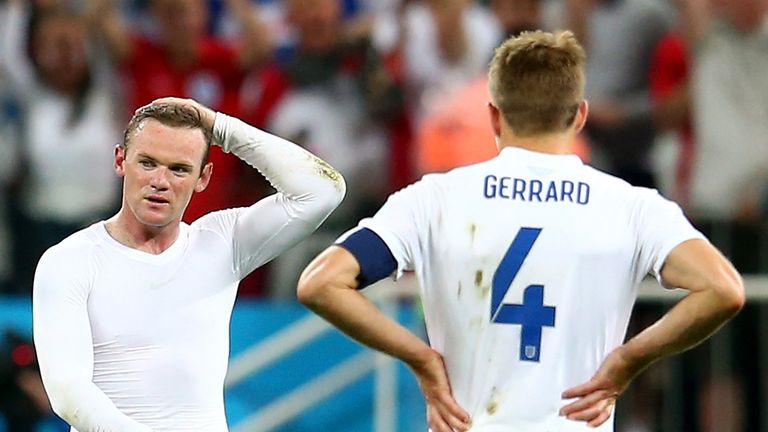 Jamie Redknapp says English football will slump to a new low if the national team loses to Costa Rica on Tuesday evening.
Roy Hodgson's side will fly straight home after their final group match in Belo Horizonte with their World Cup exit already confirmed following defeats to both Italy and Uruguay.
In contrast, Costa Rica just need a point from the game to top Group D but Sky Sports pundit Redknapp does not want to think about the consequences of losing to a side that he feels lacks the quality of Hodgson's squad.
"They will be embarrassed to a certain extent and disappointed, but it just hasn't gone our way," he said on the Sky Sports World Cup Podcast.
"The performances have not really been that bad, but we've not been able to pick up a point against two bang average sides in Italy and Uruguay. I think that will be proved when we get through to the latter stages because whoever gets through out of those two sides will probably go out of the tournament in the quarter-finals anyway or in the last 16.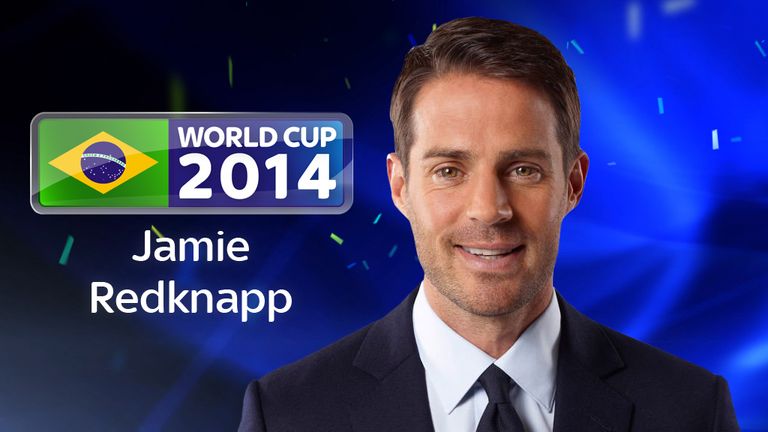 We should be at least going through to the latter stages of the World Cup. That's not me being a miserable ex player, it's just a fact.
Jamie Redknapp
"I've been so disappointed. There have been positives – Daniel Sturridge has done ok, certainly in the first game although in the second game we didn't see as much of what we'd have liked.
"We are getting to the stage where we have to play against Costa Rica in a dead rubber and if they beat us it will be a real low point for England, one of the lowest we could ever wish to have.
"I don't want to be one of those ex-players that jumps into the players' nightmares because I've been there and seen ex-players complain about the way we've been playing.
"But I'm sorry, I look at that team and at that squad and surely we are a better side than Costa Rica, who are on six points? How many of their players would get into the England team? Not many.
"From that point of view it has been such a disappointment."
Result
Hodgson has confirmed he is planning to make a number of changes to the side with Frank Lampard set to skipper the team and Steven Gerrard on the bench.
Redknapp, however, believes the England manager desperately needs a result from the game and accused him of failing to properly blood young players in the tournament so far.
"If I was him, I'd be looking to get a result here. This isn't a time to start messing around and start giving the young players an opportunity," he said.
"The truth is the average age of our team against Italy and Uruguay was 27. The average age of their teams was 27. I don't really subscribe to the idea we're blooding a lot of young players.
"Ross Barkley has had a bit of a go at it and has come on a couple of times, but I want to see him starting. If we are going to write this tournament off then let's play all of the young players. Let's do it and I think people would respect that.
"We have dipped our toe into the water to a certain extent, but I've been really upset and I find it hard to understand how a lot of these players can play really well in the Premier League and when it comes to playing for England they seem to really struggle.
"It is really frustrating."
Redknapp believes England should have qualified for the knock-out stages and suggested the players lacked the nous to leave themselves in a better situation.
"We shouldn't be in this position," he added.
"We should be at least going through to the latter stages of the World Cup. That's not me being a miserable ex-player, it's just a fact.
"To lose two games on the spin… it strikes me we're not streetwise enough to at least get a draw and give ourselves an opportunity to beat Costa Rica to get through to the latter stages."