Football Commentator & Columnist
England World Cup exit: Martin Tyler returns to scene of 1950 humiliation
Commentator also hopes to meet a football broadcasting legend in Belo Horizonte
Last Updated: 30/06/14 9:11am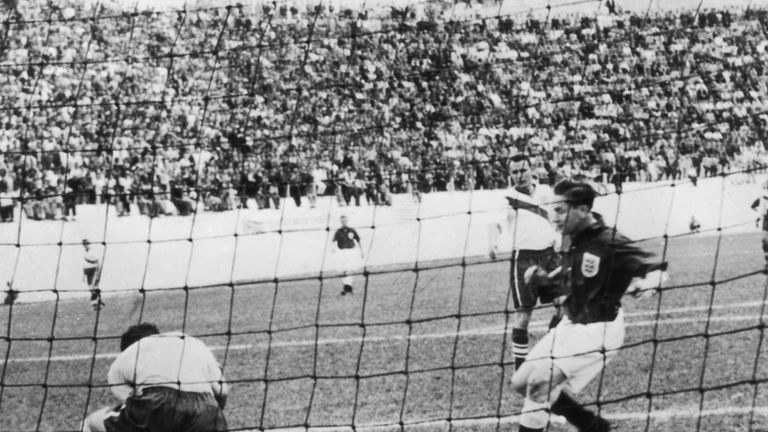 If you are an English football lover of a certain age, the Brazilian city of Belo Horizonte has a painful connotation.
It was the scene of one of the national team's earliest humiliations. In 1950, when England deigned to enter the World Cup for the first time, a match against a USA team of part-timers and supposed no-hopers ended in a hugely embarrassing 1-0 defeat.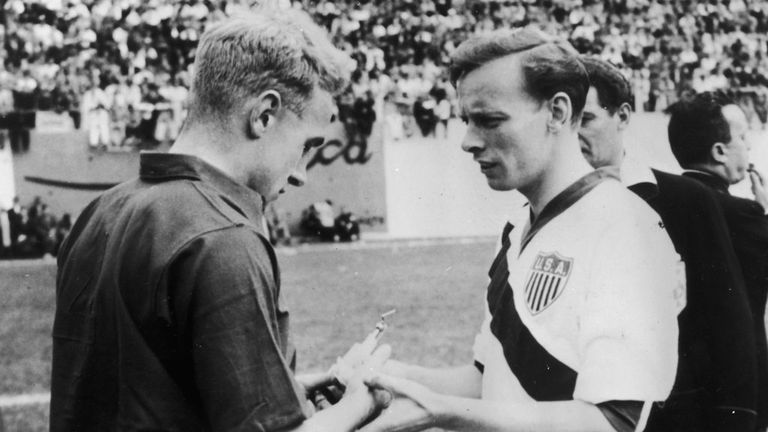 Here I was, landing in the same city to watch England return to Belo Horizonte after a gap of 64 years. It was 9pm on the eve of the game against Costa Rica. My match-day schedule was very tight, a Sky Sports News chat with Nick Collins before and after a game on which I was to commentate.
The 1pm kick-off local time and the notorious traffic meant an early start. After the game, it would be a dash to the airport to get back to Rio to broadcast another match for SBS Australia, who have again kindly taken me into their team for the World Cup.
The 2014 action was at the Mineirao ground, not the Independiente stadium where England had suffered in 1950. On the way to the hotel from the airport, I asked the driver if we could make a detour. It was dark, he said, you won't see anything!
That was partly the point. I had done my research. The 1950 ground has been totally refurbished on the inside, and now has nothing to do with that first Brazilian World Cup, but the outside shell has not changed.
I walked around the stadium alone wondering how it had been for those English stars who had been tipped to rule the world but failed to get out of their group. It was a pilgrimage I just had to make.
Martin Tyler
The surrounding houses in the tight streets looked just as they must have done 64 years earlier, as did the steep walls of the stadium.
In daylight, there would have been no sense of history but with just street lighting, I was able to imagine the likes of Tom Finney, Billy Wright and future World Cup-winning manager Alf Ramsey arriving with expectation and leaving with dejection on that England team bus.
I walked around the stadium alone wondering how it had been for those English stars who had been tipped to rule the world but failed to get out of their group. It was a pilgrimage I just had to make.
Vibrant
We all knew, of course, by then that this year's England team would be on their way home whatever their result in Belo Horizonte. The draw against Costa Rica was a better outcome than in 1950 but I wonder if they will ever be back to get a first win there or even score a goal.
One other reason I wanted to see the 1950 stadium was that I thought it would be my only visit to this beautiful vibrant city. Yet I am going back just three days later to see Brazil play Chile in the opening clash of the round of 16.
I hope I get the chance to meet Brazil's most famous television football personality, Galvao Bueno. Local sources insist that of regulars on the small screen anywhere in the world, only Oprah Winfrey earns more money!
Galvao deserves all he gets from what I saw on the TV Globo telecast of Brazil's last group game against Cameroon.
He hosted the build-up when the coverage started two hours before kick-off, seamlessly linking into reporters at various locations and warmly involving his three regular guests for this World Cup, former international referee Cesar Arnaldo Coelho, ex-international player Walter Casgrande and the star turn, the twice World Cup-winner Ronaldo.
He does all this to camera, standing at the back of the position from which he is then going to commentate on the match. You did not need to be a master of the Portuguese language to notice that he is in complete control with a constant smile which engages the viewers.
After 70 minutes, he is finally given a break, handing back to a studio, which leaves him just half an hour to polish up on his commentary notes after the team line-ups have been announced.
During the match there might have been the odd crack in his voice after talking so much but the authority remained and the four Brazilian goals were announced with enthusiasm and perspective.
He was up again in front of the camera at half-time and at the end without any loss of stamina and he is in his sixties.
Now it is up to the Brazil team to match their commentator's style and success!