Football Commentator & Columnist
World Cup 2014: Referee Howard Webb stayed strong during heated Brazil-Chile battle
'Arjen Robben will have eyes on him in Netherland's last-eight encounter with Costa Rica'
Last Updated: 30/06/14 11:28am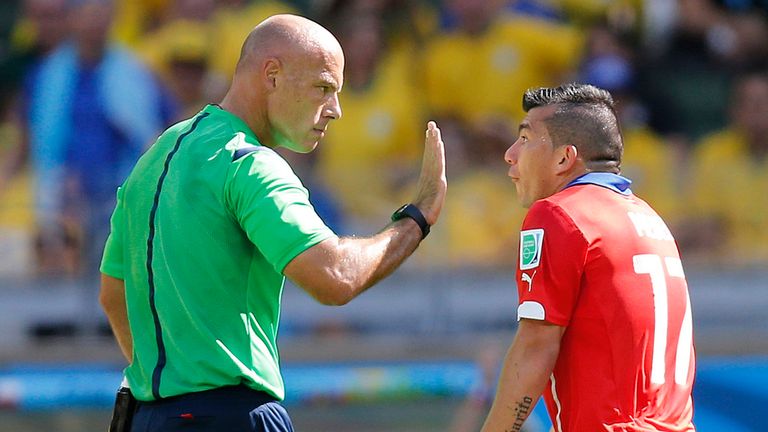 The players are on their sunbeds, but England still has a top team in the 2014 FIFA World Cup.
Howard Webb and his assistants, Darren Cann and Mike Mullarkey, were faultless in their controlling of the thrilling round-of-16 clash between Brazil and Chile on Saturday.
When both national anthems were booed by rival factions, one suspected that the officials were in for a tough assignment but they passed the test with flying colours.
After seeing previous referees in this tournament bow to the pressure from the host nation, it was a joy to commentate in Belo Horizonte knowing that there was no chance of that happening on this occasion.
Because that element of risk was not in play the game was even more compelling, decided by the finest of margins.
Chile's Gonzalo Jara, well-known in England for his time at West Bromwich Albion and Nottingham Forest, hit the inside of the post with his penalty in the shoot-out but at a point where it flew out across the goal rather than into the net.
It was cruel but there was no sense of injustice. Webb, at his very best, had made sure of that.
The referees seem to have taken an interesting line on simulation, which has been a hot topic at home. In truth they seem to be ducking the issue, neither being fooled by the divers - and there have not been many - nor prepared to show cards for the offence.
Sealed
Pedro Proenca is in the same high class as Howard. Two years after Howard's prestigious Champions League-World Cup double in the same season, the Portuguese referee was assigned to the Champions League Final and the Final of Euro 2012, a tremendous accolade.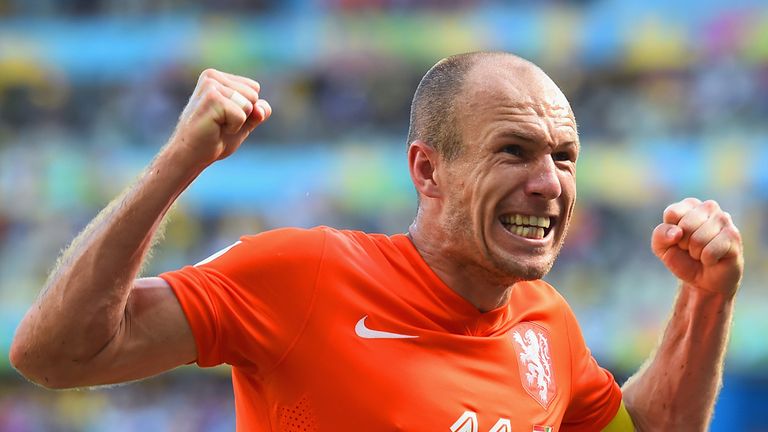 On Sunday, it was Proenca who awarded Holland their injury-time penalty, when Mexico's Rafael Marquez brought down Arjen Robben, which sealed the dramatic Dutch comeback.
Robben is in the form of his life and my commentary had no problems with the decision, although it had been a surprise that a European referee had been appointed to a fixture for a European nation against one from Central America.
FIFA had some difficulties, though, because all six survivors from Europe in the last 16 were paired with opponents from another continent.
Arjen has been a very good friend to Sky Sports and I love watching him play, but does saying sorry exonerate him from a football crime?
Martin Tyler
It must have been a shock to Proenca then, hear Robben admitting later that he had dived, not for the penalty but earlier in the game.
The incident was very clear to the commentators but went unpunished. Arjen has been a very good friend to Sky Sports and I love watching him play, but does saying sorry exonerate him from a football crime?
I do remember Theo Walcott putting up his hand a couple of years back and it was a refreshing admission. Whatever the outcome here, Robben has put himself under extra scrutiny in the quarter-final.
Changed
Manchester United fans would have been heartened by Louis van Gaal's tactical shrewdness in a very sticky situation, football-wise and weather-wise. His insistence forced FIFA's hand on the compulsory drinks break after half an hour in each half.
On the second occasion, he used the time-out to get into his players, having already changed the shape of his team once Mexico had taken the lead. Four of Holland's last five goals out here have come from substitutes.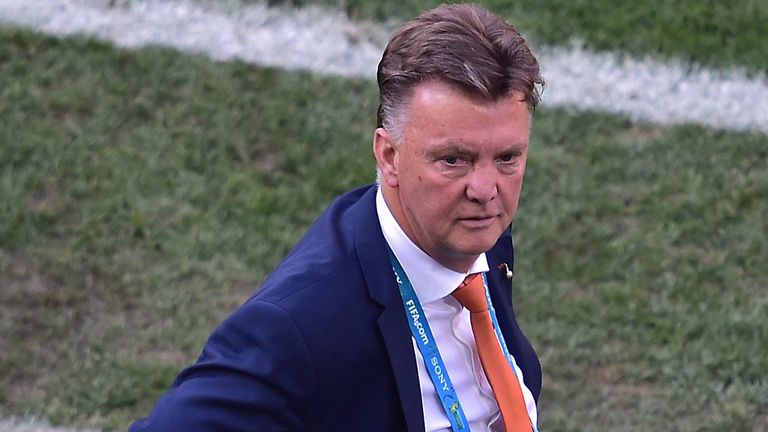 Van Gaal's stance on the Robben dive will be interesting, though. He takes over a Manchester United squad with plenty of previous in that respect in Ashley Young and Adnan Januzaj.
The comeback was a fitting way for the tireless Dirk Kuyt to mark his 100th appearance for the Netherlands. He started as a striker but was converted during his six years at Liverpool to a wider midfield role.
He reached his century of internationals as a left-wing back and finished the game at right-back. "Real men wear orange," it says on the side of the Dutch team bus here in Brazil. Dirk Kuyt proves that!