World Cup 2014: Charlie Nicholas predicts results of remaining last 16 games
'Argentina and USA will secure last two quarter-finals spots'
Last Updated: 02/07/14 11:52pm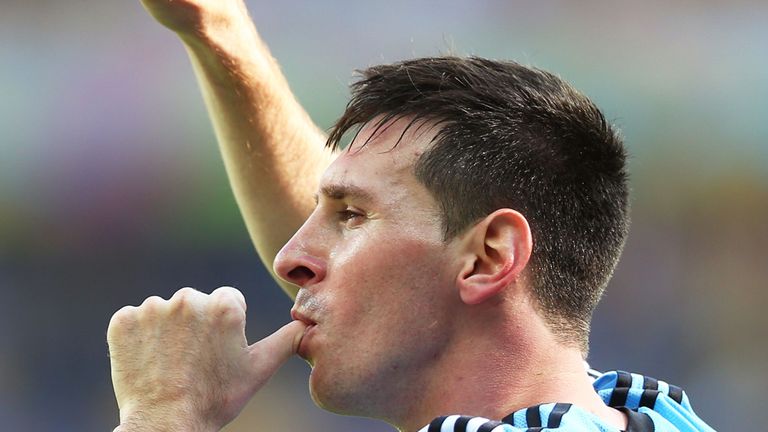 ARGENTINA V SWITZERLAND (5pm, Tuesday)
Xherdan Shaqiri is obviously high on confidence after his hat-trick against Honduras.
I was surprised he went to Bayern because I couldn't see how he was going to get a game and that's how it's turned out, but one thing he's got is great power in that left foot. They sometimes work him from the right and when he was younger he was very good at getting crosses in.
What's good about the Swiss is that they realise they are vulnerable at the back - so are Argentina, by the way - and they go out and get forward and try and beat teams. They like to be expressive and to be fair to them, they've done okay in that department. Shaqiri is the main hope of that.
I think Argentina will hem them in a bit, though. I'm not Angel Di Maria's biggest fan but his energy levels are unreal. When Arsenal were linked with him last year, I hoped Arsenal didn't get him because he's not an Arsenal type of player but you have to look at him and admire his energy levels in that heat and humidity.
Switzerland will try and get two men close to Lionel Messi but that will open up pockets of space for others. I'm looking to Gonzalo Higuain to come to life. He was my each-way tip for the Golden Boot but so far, he hasn't looked particularly fit.
With the goals he scored at Napoli, you'd have thought he'd come in here bang up for it. I know he had a knock before the tournament but I'm waiting for him to capitalise on the space Messi creates.
One thing I did fancy from the start was the South American teams being too strong. I tipped Argentina to beat Brazil in the final and I'm sticking to that. I think this will comfortable for Argentina.
CHARLIE'S CALL: Argentina 4-1 Switzerland
BELGIUM v USA (9pm, Tuesday)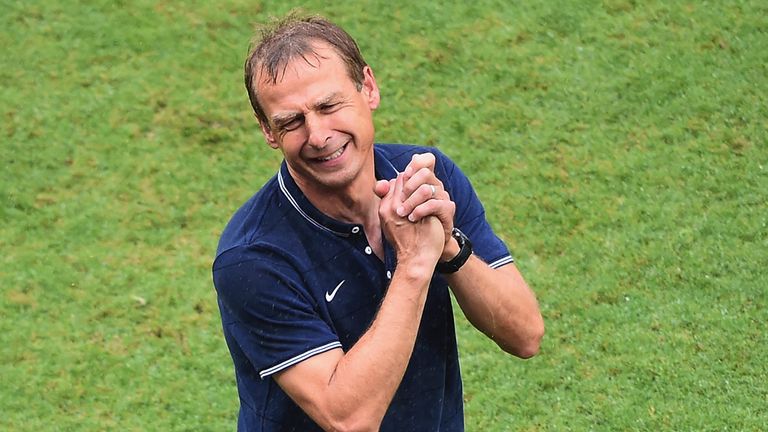 Belgium have come through this much-vaunted Academy system together and all know each other so well but they haven't really clicked. There's no real formation or identity or adaptability that we've seen so far. You look at the Dutch playing yesterday and we saw Louis Van Gaal changing the formation from a back three to a back four early on.
I don't see what Belgium could change. They could push Marouane Fellaini further up the pitch and play long ball but I'm not sure that'd play to their strengths.
You've got Eden Hazard, who's their player who can do something really different but you sense Belgium are too reliant on individual brilliance and haven't really found themselves yet. They don't look like they're going to score lots of goals and run over teams yet.
The Americans have been impressive because they're so athletic and so deteremined. I've watched some of the action on the American channels and it's been incredible, the interest it's created. With all the hysteria surrounding this tournament, these American players know they have a chance to become superstars.
I've always rated Clint Dempsey really highly. I thought he was an underrated finisher at Fulham and then he obviously made a mistake in going to Spurs.
This game is the hardest of the last 16 games to call in my opinion, and I feel it goes to extra-time. Once into the extra half-hour, I think the USA will nick because their athleticism and determination will shine through.
CHARLIE'S CALL: Belgium 0-1 USA (aet)
Here's what Charlie said ahead of Monday's matches...
FRANCE V NIGERIA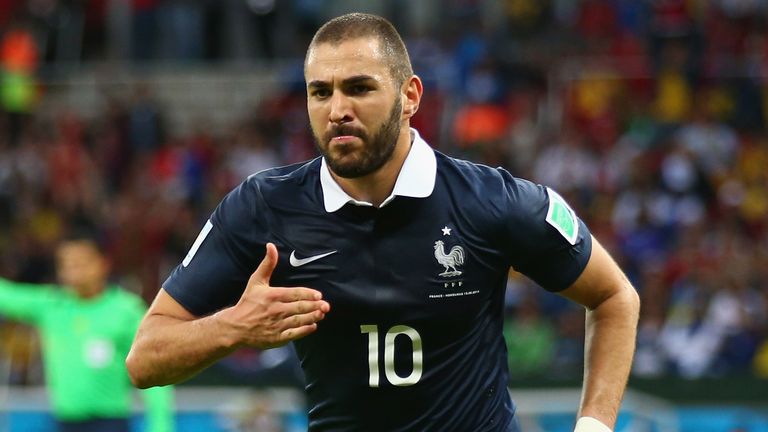 There are a few defenders at this World Cuo making mistakes. Mamadou Sakho is one of them who likes to take a risk or two. He's a bit like David Luiz, who likes to take a chance or two himself.
I always found it strange how people got so excited by Franck Ribery. I know he's a very good player but for me, I was surprised he was nominated in the top three for the Ballon d'Or. I always thought players like Arjen Robben was superior to him.
Mathieu Valbuena has played well enough. I've seen him play quite a lot because Marseille have drawn Arsenal in the Champions League and I think he's a very good little player but I don't think he's top drawer.
Where Didier Deschamps has been very bright is saying: 'I don't want anybody like Samir Nasri who seems to think he's bigger than he is.'
It looks like Karim Benzema is threatening to spring into life. He doesn't seek the publicity in the same way. Then you look at Paul Pogba and other strengths like Laurent Koscielny at the back and you think they're quite a balanced side.
Nigeria get you excited because they do some nice stuff going forward in a pacey, powerful way. Like a lot of the African sides in the history of World Cup football, though, they take too many risks at the back and their goalkeeper lacks discipline.
CHARLIE'S CALL: France 2-0 Nigeria
ACTUAL SCORE: France 2-0 Nigeria
GERMANY v ALGERIA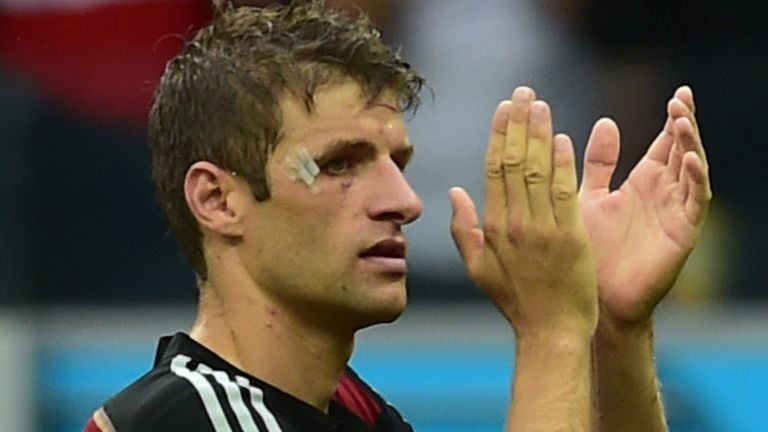 Algeria sneaked in the back door. Their gameplan will be to sit in and make it hard for Germany. Germany chop and change their formation and they're yet to really spark.
What you must do is get players like Mesut Ozil playing in areas that matter. You always think with him that there's a pass coming in any moment that's going to be magical.
When it comes to the crunch and timing getting to the latter stages of major competitions, the Germans are the best of the Europeans. For me, I think Sami Khedria is good but not worth £30m or £40m and they are still vulnerable at the back due to a lack of pace, but I still expect them to score first and pick their opponents off.
I get frustrated with this 'false number nine' thing. For me, it's insecurity - a team that doesn't believe it has a proper striker. Thomas Muller has scored four goals and is a good finisher and I think they'll get past this one but I think in the last eight they'll struggle to get away with the false number nine.
It looks like Lukas Podolski will miss out but they'll bring Mario Gotze in in his place. I think Germany will simply be too strong for Algeria and they have too much quality in their squad to fall at this hurdle.
CHARLIE'S CALL: Germany 2-0 Algeria
ACTUAL SCORE: Germany 2-1 Algeria (aet)