Belgium v USA: Can America win? Well, Alex Feguson believes... believes... and believes!
By Alex Ferguson
Last Updated: 01/07/14 3:19pm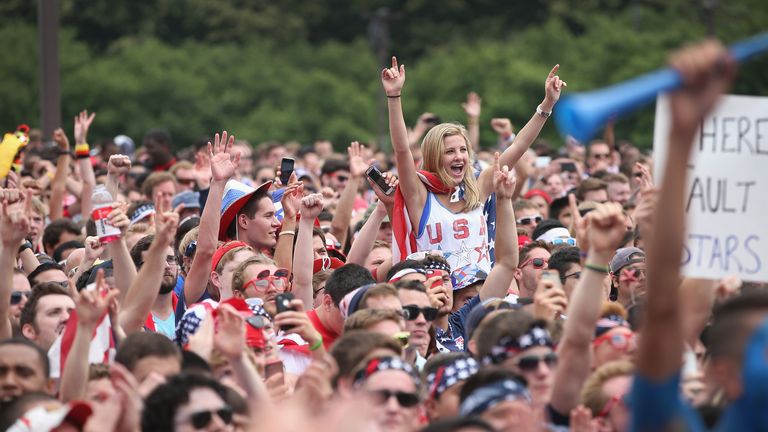 I don't understand it. The people who laughed at me for supporting a Premier League football team and even liking football when I lived in the USA are suddenly THE BIGGEST FANS OF THE WORLD CUP.
I can't believe I'm saying this: I believe, believe, believe... that the USA will pull off the upset. Maybe in extra-time.
Alex Ferguson
I don't get it – but suddenly this World Cup has stirred an almost unquenchable passion for The Beautiful Game that it's a joy to see. In the future, we may see packed MLS stadiums, and a better and better United States football team. And of course, Jurgen Klinsmann will be made President.
But before that, they've got a team in Belgium who hasn't exactly set the world on fire, but still came through their group having won three out of three.
How they got there
Although Belgium got through their group with three wins, they went behind to Algeria in the first game before being rescued by goals Marouane Fellaini and Dries Mertens. They bored the life out of us against the Russians before an 88th minute goal by sub Divock Origi won them the game 1-0, and they had a man sent off (Steven Defour) before beating South Korea 1-0. In all the games, the Belgians showed a lack of flair, which was difficult to watch, bearing in mind the squad offered some of the best the Premier League had to offer.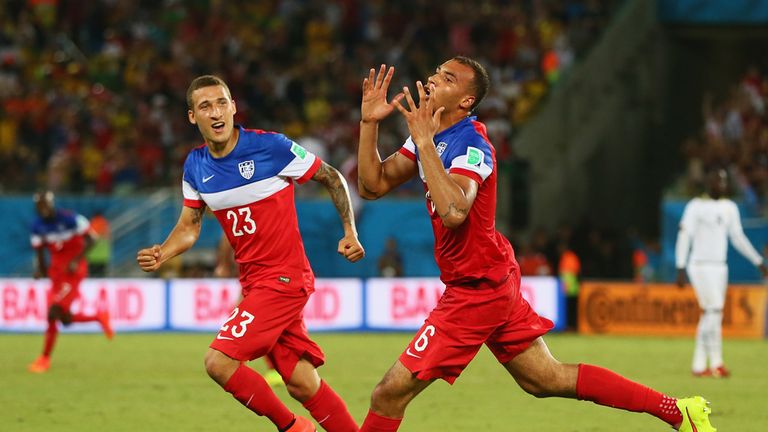 Group G, which contained Germany, USA, Ghana and Portugal was non-stop drama. After the Germans savaged Portugal 4-0, the USA beat Ghana 2-1 thanks to an 88th-minute header from John Brooks. The USA then dealt with the threat of Cristiano Ronaldo fairly easily, before the 'Best Player In The World' put over a gorgeous cross that wiped out their 2-1 lead and left the Americans worrying about their match-up with the Germans. They lost to the Germans 1-0, but thanks to the heroics of Tim Howard in goal, that was all she wrote. And although Portugal beat Ghana, they couldn't rout Ghana, and so the USA went through on goal difference, setting up this.
Where they will play
The Arena Fonte Nova in Salvador has been THE place for goals this tournament with 20 goals in the matches it has hosted. It opened up with Holland smacking Spain 5-1. Then Germany slaughtering Portugal 4-0. Then France flipping Switzerland 5-2. Then Bosnia & Herzegovina beating Iran 3-1. Belgium and the USA fans will hope to keep it tighter.
It's meant to be a 26 °c and partly cloudy tomorrow with 74% humidity, and slightly windy. In other words, a gorgeous day for football.
Why Belgium will win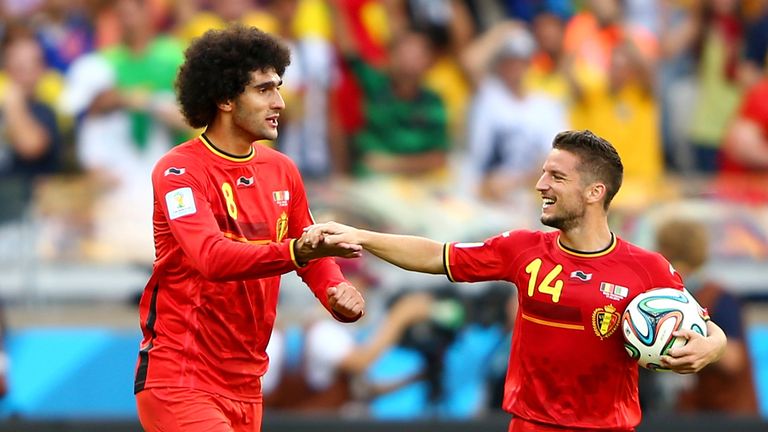 The Belgians ooze class all over the pitch. The Americans have been in three absolute wars, and they came through, but they came through 'just'. If Ghana had been able to make the right decisions in the last third of the pitch, it would the Africans qualifying, not the Americans.
Belgium will win because they are good at scoring the late goal. They bailed themselves out with goals all over the park – Fellaini, Mertens, and Vertonghen have all scored. They are not dependent on one player.
Belgium will be used to battles. Around 80% of their players are from the best leagues in the world and it's not like these players are the dregs either!
Lukaku is going to give the Americans a problem either starting or coming off the bench. He's quick, he's physical, and he can score, while Eden Hazard oozed class when playing for Chelsea last season, Hazard's going to turn America's defenders with ease. Look out, Demarcus Beasley!
Why the USA will win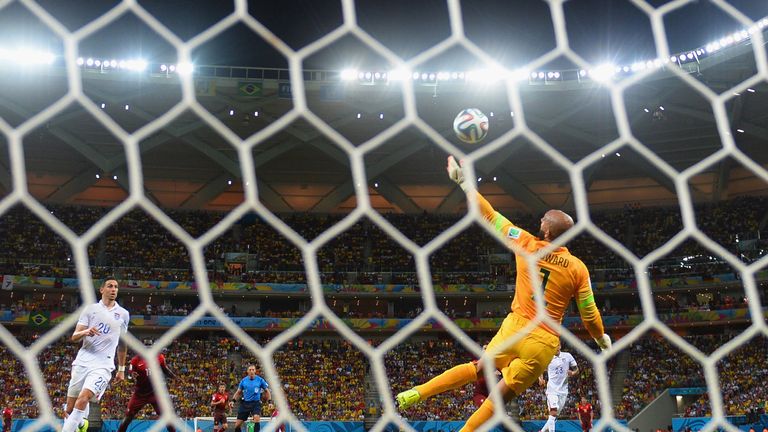 "We believe! We believe! We believe that we will win!" is the American chant. It's the chant that's not only filled the voices of the tens of thousands of Americans coming to Brazil for this tournament, but it's also filled the voices of millions and millions watching on. They believe, too.
The USA was never meant to come through the group stages. If they weren't going to be beaten by Ghana, then they would have been schellacked by Portugal and Germany. But they didn't. They battled. The Americans aren't exhausted by the battle of their group. They are exhilarated.
Michael Bradley may not have been the most exciting player to watch in the midfield, but boy does he cover a lot of ground. And the USA's defence – which has looked leaky at times – will need Bradley to help cover against the threat of Hazard, Adnan Januzaj and Romelu Lukaku.
And Kyle Beckerman will break up anything that Belgium is looking to do in midfield as he's done all tournament long (although he needs to be a little more careful in this tackles).
Goalscoring-wise, Clint Dempsey has shown that he can be a danger inside the box, while Jermaine Jones has shown that he's a danger outside it. Fabian Johnson and DeMarcus Beasley coming from the wing-back position are frightening the hell out of defences – and watch for them to do the same to a Belgian side who might be missing Manchester City captain Vincent Kompany.  And if Graham Zusi can be more consistent with his crossing (he gets an "A" for effort) from me, then Belgium's going to have problems.
Oh, and I believe, believe, believe that the USA are going to win because they've got the best goalkeeper (left) in the World Cup in Tim Howard. Some of the saves Howard's pulled off have been unbelieveable. He will be the key to the USA pulling off one of the biggest upsets since the country beat the Soviet Union in Ice Hockey in 1980's "Miracle On Ice".
The Betting
Belgium are evens to beat the USA, while their opponents are 14/5, with the draw over 90 minutes a tidy 12/5.
My Prediction
I can't believe I'm saying this: I believe, believe, believe... that the USA will pull off the upset. Maybe in extra-time.