Brazil World Cup exit: Matt Le Tissier analyses 7-1 defeat to Germany
Lack of leaders, poor forward options and too much pressure contributed to hosts' humiliation
Last Updated: 09/07/14 12:03pm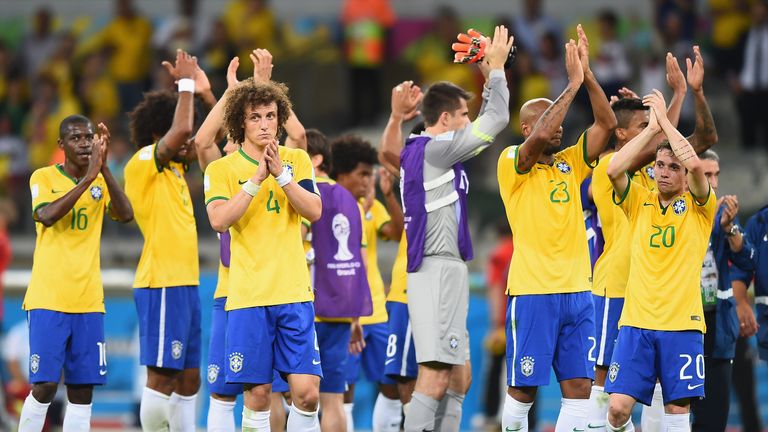 Brazil have bombed out of their own World Cup in humiliating fashion but who or what is to blame for their embarrassment?
The host nation were thrashed 7-1 by Germany in Tuesday night's semi-final - one of the most remarkable scorelines in international football history – and the supporters in Belo Horizonte jeered the players, many of whom were in tears, from the field.
But where should the finger of blame be pointing? Should the manager or the players be made culpable or was the weight of expectation simply too much?
Sky Sports pundit Matt Le Tissier was on Sky Sports News' World Cup Verdict and identified six key reasons for the result…
A lack of leaders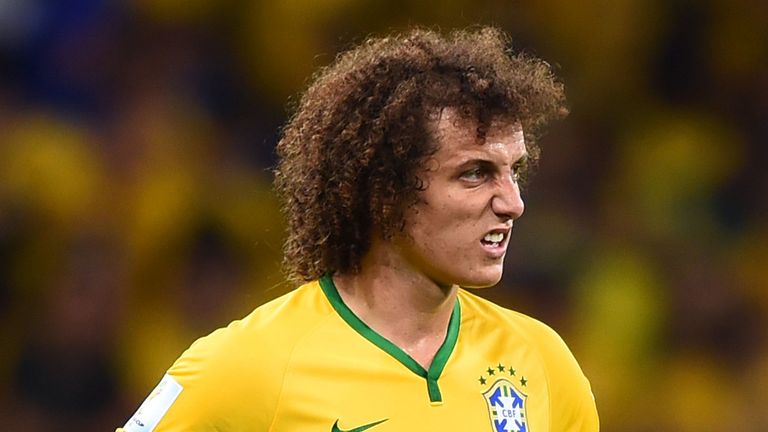 They will probably look at the captain of the team on the night because he's the one you would probably look to for a little bit of leadership. When you go a goal down you need to regroup and not let yourself go out of the match completely. They lost their discipline and having David Luiz as captain, who isn't noted for his discipline in his game, wasn't able to lift the players around him when they went a goal down. They had to make sure 1-0 didn't go to 2-0 and 3-0, which it did very quickly.
Key absentees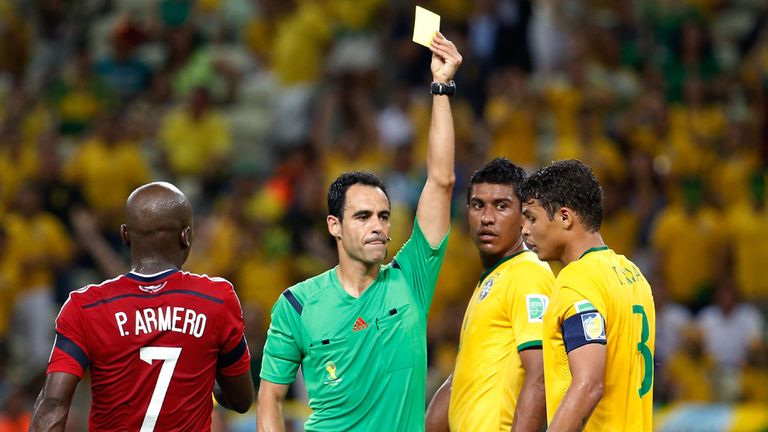 People say Neymar and Thiago Silva were missing and that's why they went out, but I'm not so sure it was. I don't think, even with those two guys in the side, they had enough to beat Germany. But if you're going to go down the route of looking at individuals then will you look at Thiago Silva and the yellow card he picked up that meant he missed that game?  It was a nothing yellow card, a ridiculous thing to do and is anybody going to blame him and say he shouldn't have been suspended?
Insufficient striking options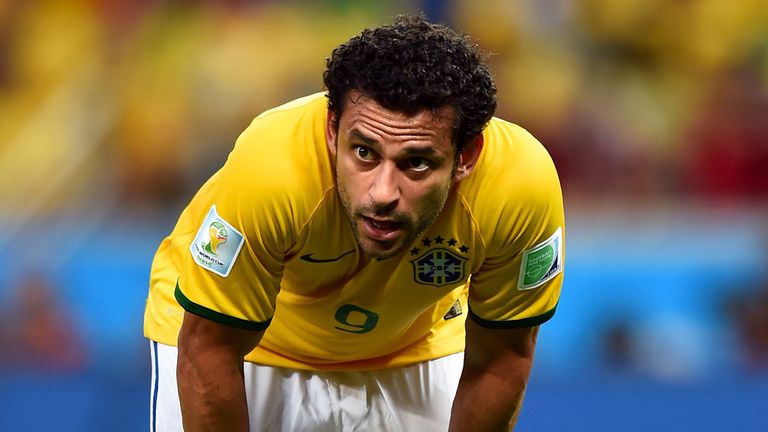 You look at Brazil as a nation and the size of the nation and yet the three forward options they had in Hulk, Fred and Jo are not a great selection of strikers. If you have a selection of strikers like that then it's not a strike force that is really going to take you to win a World Cup in my opinion. I was quite pleased Fred was there; he makes me look like a mobile footballer! I don't think anybody saw anything in Fred in the previous games that warranted him starting in the semi-final of a World Cup; I know he had a decent Confederations Cup last year, but he's not reached those heights at all.
Too much pressure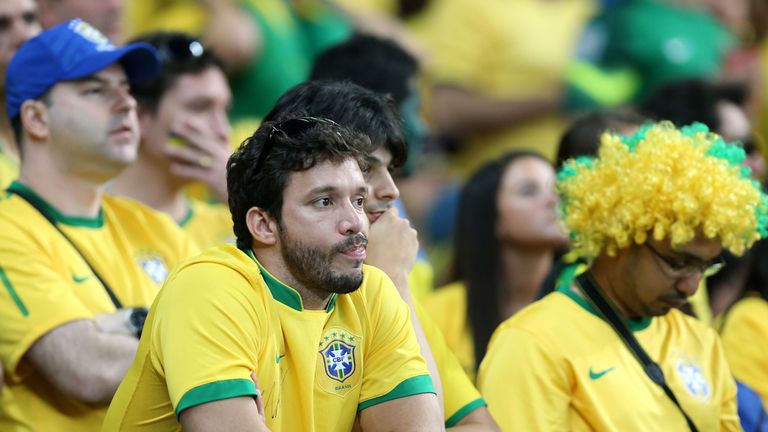 Of course there was a massive amount of pressure there. In itself I don't think that was to blame, but when you take out Neymar, who elevates them from a very average team to a decent team, and the captain, Thiago Silva, who was the organiser at the back, and expect the ordinary team to cope with the pressure then that's when I think you get the result that happened last night.
The wrong team selection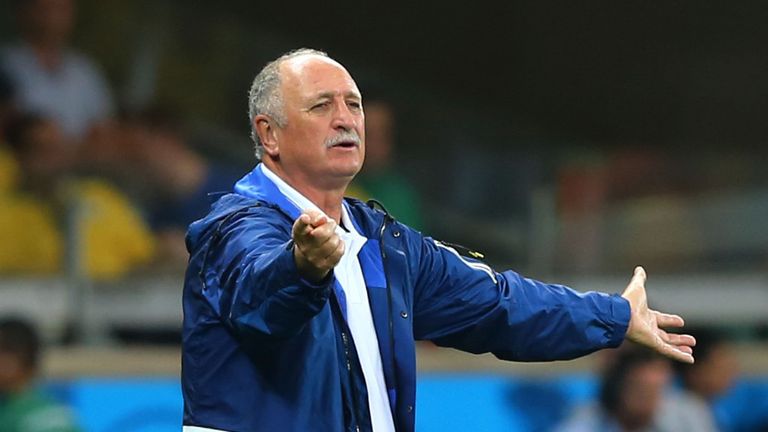 The manager has to take some responsibility for it; he's the one who has to pick the team. Scolari is loyal to some of his players and maybe that is something that will be looked at. I thought Willian and Ramires were better options, but it's very easy to be wise after the event – if they'd have picked the same team and won yesterday we'd all have been hailing Scolari as an absolute genius. It wasn't to be for him and when you take a battering you always look at the options that were around. Scolari has been in the job a long time and you have to trust him – but you can criticise him for being a bit too loyal to some of those players.
German brilliance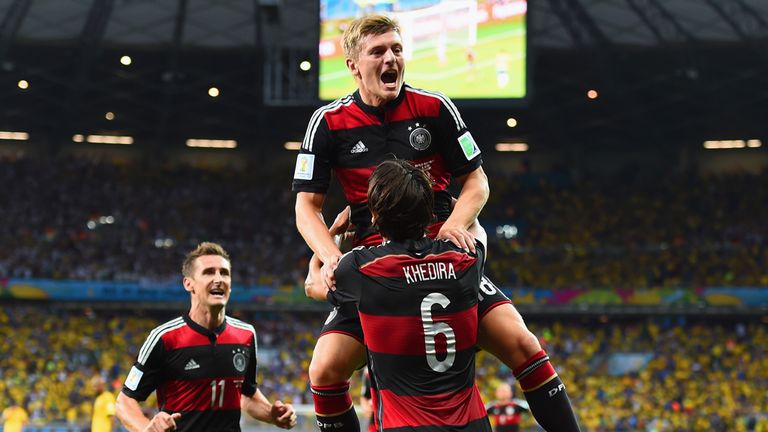 You're going to look at who's to blame for Brazil because they're the hosts and they went out in a humiliating way, but let's not take any credit away from the fact that was an unbelievable performance by Germany. The bookies will make them favourites for the final because of the performance they put on, but it will be a very different game in the final. The defences of Argentina and Holland will be a lot more disciplined than the Brazilian defence was. They will go into Sunday as favourites, but it won't be as easy as the semi-final! If they don't win the trophy from here they will look back at the semi-final and it will take some of the shine off it for them. It was a magnificent performance, but it was a freak and a one-off.