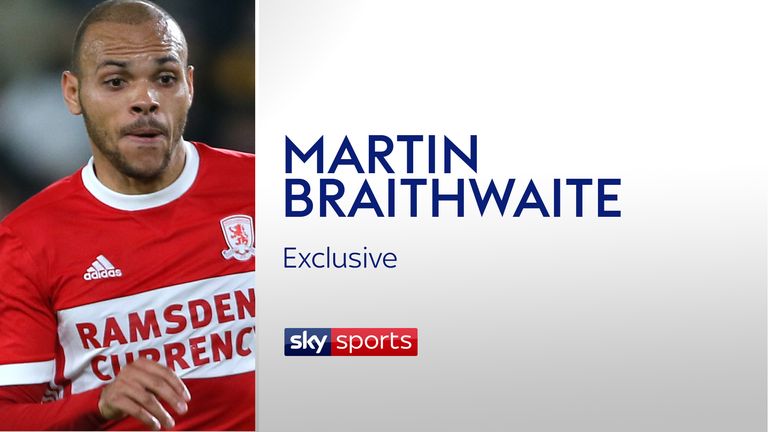 Martin Braithwaite is a man with a dream.
"I want to win the World Cup," he says. Ambitious talk from the Middlesbrough forward. Especially considering his national team, Denmark, have only just qualified for the fifth time in their history and never made it past the quarter-finals.
Born in 1991, the chances are that Braithwaite spent his formative years watching his nation's remarkable triumph at Euro 1992, and that has inspired him to think big.
"What is realistic in life? The only thing that's realistic is what you put in your head, so you just have to work to reach it. That's how I'm looking at it," he added.
"It's all up to us and we just have to keep going. We've been really good and in football you just never know, that's the beauty of it. You just have to go there with belief and stay really strong together."
But if there is one man who could steer the Danes to an unlikely triumph, it's Christian Eriksen. He was just 18 during the 2010 World Cup in South Africa, and made two substitute appearances as they crashed out in the group stage.
Now 25, Eriksen is entering the prime of his career and is the main reason Denmark have got this far. He scored nine times in qualifying and then netted a hat-trick against the Republic of Ireland in the play-offs to fire them to Russia.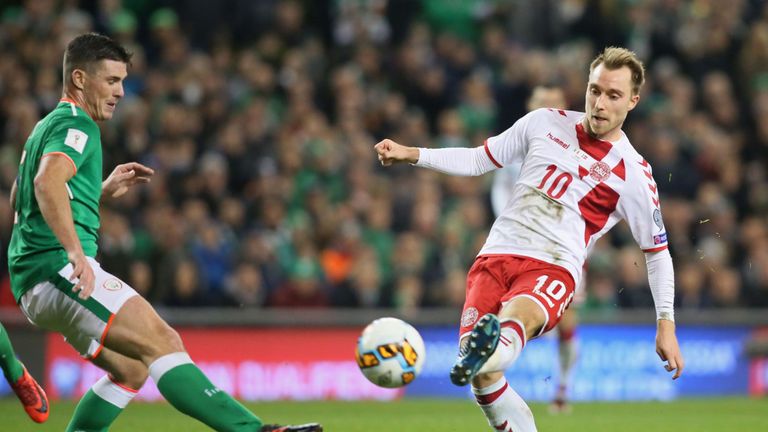 Unfortunately for Braithwaite, he's one of the men standing in his way for a starting berth. But that has not diminished his admiration for the Tottenham star.
"He's been unbelievable," said Braithwaite. "The star player for the team and he'll be the main man for the World Cup. I hope for him and the team that he continues like that, because he's really important for us."
For now, there are other things on Braithwaite's mind. Namely, promotion with Middlesbrough. The club did not play down their ambitions at the start of the season with promotion the one and only goal. But it's been far from smooth sailing so far, with a 3-0 defeat at home to Derby last week proving a huge setback.
Next up is a trip to Bristol City on Saturday evening, live on Sky Sports Football. Lee Johnson's side have been superb this season and it's a must-win game for Boro, who can't afford another defeat against a team above them in the table.
"We have some stuff we need to change because we weren't happy with the result [against Derby]," said Braithwaite. "There needs to be some kind of reaction but we shouldn't be more motivated [against Bristol City] because we lost our last game, it should be like that every game. But of course we need to win."
But are Middlesbrough feeling the strain of their pre-season goals? Braithwaite doesn't think so.
"No one can put more pressure on me than I put on myself so I don't really look at it like that," he added. "I know we have a good team and we belong [up there] so we just have to show it. It's just about putting it into action.
"I think we've shown some really good stuff but we can still improve and we have to be more consistent. [Promotion] is what we want but now we have to step it up a gear."
Don't miss the Sky Bet Championship clash between Bristol City and Middlesbrough on Saturday, live on Sky Sports Football and Sky Sports Main Event from 5.15pm