Potential missing World Cup XI: Lionel Messi and Cristiano Ronaldo to miss out?
Last Updated: 06/10/17 11:09am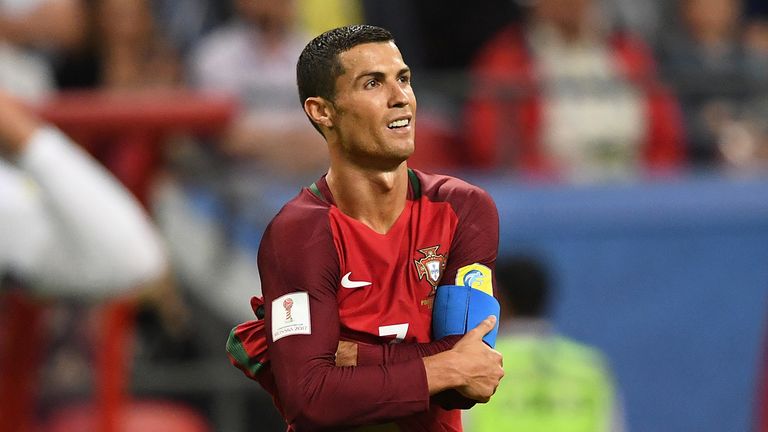 Could Lionel Messi and Cristiano Ronaldo not be in Russia? We look at the players who could potentially miss the 2018 World Cup.
With qualifying campaigns reaching a conclusion across the six international confederations, the identities of the 32 competing teams are starting to become clear.
England became one of 10 teams to have already booked their place in Russia with their 1-0 win over Slovenia on Thursday night, but others will not be so lucky.
There are some big teams and big players who could yet miss out on next summer's showpiece event - and some whose fates have already been sealed.
Here, we put together an XI of players who could miss the Russia showpiece...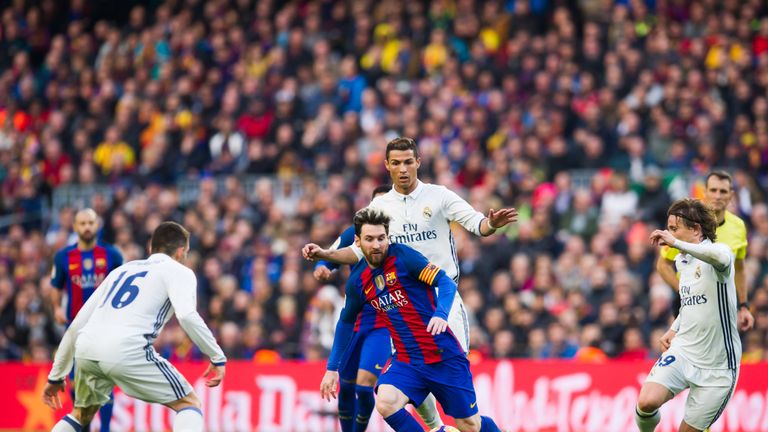 Goalkeeper - Gianluigi Buffon (Italy)
There is a risk that Italy and their World Cup-winning goalkeeper Buffon will not make it. They are currently three points behind Spain in Group G and face the prospect of a risky play-off against another second-placed team, potentially Portugal or even France.
Left-back - David Alaba (Austria)
Bayern Munich star Alaba will miss the tournament after Austria's poor campaign in Group D. Their fate was sealed by their 1-1 draw with Georgia on Thursday night, a disappointing result which ended their hopes of pipping Republic of Ireland and Wales to the play-off spot.
Centre-back - Javier Mascherano (Argentina)
Argentina are in a precarious position in the South America qualifiers after they were held to a goalless draw by Peru. In the group of 10, only the top four will qualify automatically, with the fifth team going into an intercontinental play-off against New Zealand.
Mascherano and co currently sit sixth, meaning they need a result away to Ecuador on Wednesday to have any hope of making it to Russia.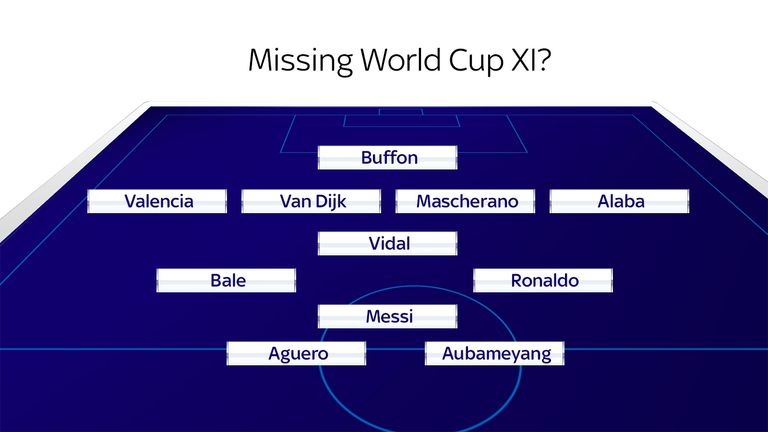 Centre-back - Virgil van Dijk (The Netherlands)
The 2014 runners-up are facing an uphill battle to make it to Russia. They are third in Group A, three points behind Sweden in second with two games to play - including a potentially crucial clash with the Swedes on Tuesday.
Van Dijk was called up to the Netherlands squad after making his first start of the season for Southampton last week, and would be one of the most high-profile players to miss out if they don't make it.
Right-back - Antonio Valencia (Ecuador)
Ecuador's hopes of reaching the tournament were ended by their 2-1 defeat to Chile, meaning there will be no place for Manchester United's Valencia in Russia next summer.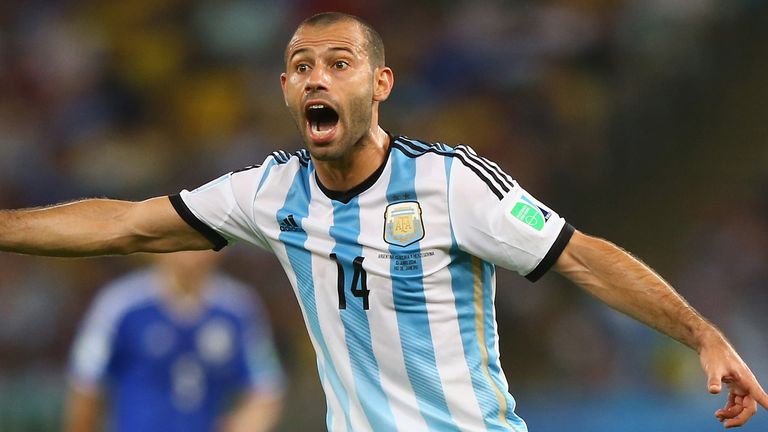 Central midfield - Arturo Vidal (Chile)
Chile boosted their prospects of qualifying with their 2-1 victory over Ecuador on Thursday night. It moved them up to third place in South American qualifying, but they face the tricky prospect of a trip to Brazil in their last game.
Bayern Munich midfielder Vidal will be one of the big stars to miss out in Russia if they lose that game and results elsewhere go against them.
Right wing - Gareth Bale (Wales)
Although Wales currently sit second in Group D, they would currently miss out on a European play-off spot with the lowest points tally of the current group runners-up. There is also a danger that they will be overtaken by the Republic of Ireland - who they play in their final game on Monday.
Their best chance is to beat both Georgia and Ireland next month and hope that it is enough to secure them a play-off spot, but they have to do it without their talisman and best player Bale, who has been ruled out with an injury.
Attacking midfielder - Lionel Messi (Argentina)
Can you imagine a World Cup without Messi? Well, as explained above, Argentina are in real danger of missing out. Jorge Sampaoli will need the Barcelona superstar at his best when they face Ecuador in the lung-sapping altitude of Ecuador next week.
Left wing - Cristiano Ronaldo (Portugal)
He's the Euro 2016-winning captain and current Ballon d'Or holder, but Ronaldo is not guaranteed a place in Russia. Portugal are three points behind Group B leaders Switzerland with two games to play.
It could be a straight shoot-out for the automatic spot as they meet in the final qualification match on October 10. If Ronaldo and co end up in second place, they will fall into the potentially tricky play-off draw.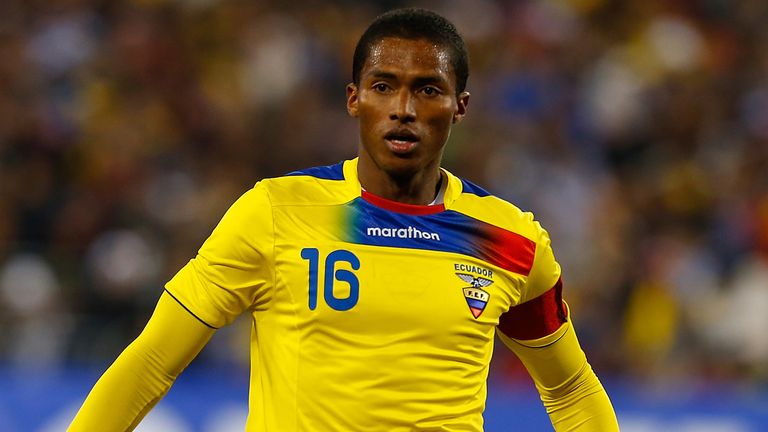 Striker - Sergio Aguero (Argentina)
Like Messi and Mascherano, Aguero could have an extended summer break if his country fail to make it to the 2018 World Cup. The Manchester City striker is absent from their current squad after being involved in a car crash last week. Argentina's poor performance in Thursday's 0-0 draw with Peru showed how much they missed him.
Striker - Pierre-Emerick Aubameyang (Gabon)
Bundesliga top scorer and long-time Premier League transfer target Aubameyang faces a fight to make it to Russia next summer. His Gabon side need to climb from third to first in Group C of African qualifying. They boosted their prospects by beating Ivory Coast on Thursday but there is still work to do.