South America World Cup permutations: Argentina and Chile in danger
By Alex Marrow
Last Updated: 10/10/17 12:04pm
Argentina could fail to qualify for the World Cup for the first time since Mexico 1970 after Peru held them to a 0-0 draw in Buenos Aires on Thursday.
Four South American teams will qualify automatically, with the fifth-placed team going into a play-off against New Zealand in November. Brazil have already qualified and with just one game to go, six teams are vying for the four remaining spots at Russia 2018.
You'll be able to follow the action - which kicks off at 12.30am on Wednesday morning, UK-time - with our live blog on skysports.com and the Sky Sports apps but here's a look at what each team needs…
South America WCQ standings
| Team | P | W | D | L | GD | Pts |
| --- | --- | --- | --- | --- | --- | --- |
| Brazil | 17 | 11 | 6 | 1 | 27 | 38 |
| Uruguay | 17 | 8 | 4 | 5 | 10 | 28 |
| Chile | 17 | 8 | 2 | 7 | 2 | 26 |
| Colombia | 17 | 7 | 5 | 5 | 2 | 26 |
| Peru | 17 | 7 | 4 | 6 | 1 | 25 |
| Argentina | 17 | 6 | 7 | 4 | 1 | 25 |
| Paraguay | 17 | 7 | 3 | 7 | -5 | 24 |
| Ecuador | 17 | 6 | 2 | 9 | -1 | 20 |
| Bolivia | 17 | 4 | 2 | 11 | -20 | 14 |
| Venezuela | 17 | 1 | 6 | 10 | -17 | 9 |
Brazil
Brazil were the first South American team to secure their place and are assured of top spot ahead of their final game against Chile, sitting 10 points clear of second-placed Uruguay, with 38 points from 17 games.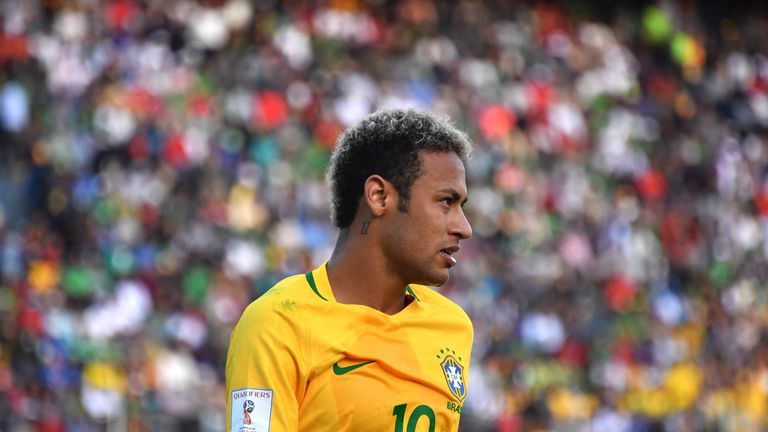 The five-time World Cup winners lost their opening game against Chile in October 2015, but won 11 of the next 16, including a 3-0 win over bitter rivals Argentina, to qualify with ease.
Uruguay
Uruguay are all-but guaranteed a place in the draw on December 1 in Moscow.
A point at home to second-from-bottom Bolivia would be enough guarantee an automatic qualifying spot for Uruguay as they already have a three-point cushion over fifth-placed Peru and sixth-placed Argentina.
Should Uruguay lose, Argentina would need to hope for a nine-goal swing in goal difference to overtake the Uruguayans.
Bolivia have won just four of their 17 matches, so expect to see Luis Suarez, Edinson Cavani and Diego Godin in Russia next year.
Chile
The Copa America champions currently occupy third spot in the table, but face a trip to leaders Brazil still needing something from their final game to be sure of making it to Russia.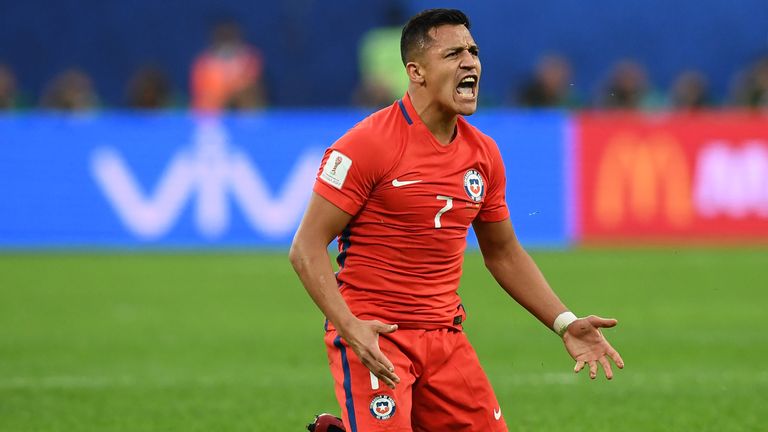 A draw in Sao Paulo should be enough for at least a play-off spot, barring a seven-goal margin of victory for Paraguay over Venezuela.
However, Chile will not qualify if they lose to Brazil - and Paraguay and Argentina win.
Colombia
Colombia could finish as high as second with a win and as low as seventh with a defeat in their final game against fifth-placed Peru.
A win would leave them on 29 points and certain of being in the pot in Moscow in December.
A draw in Lima would give them more points than the Peruvians and a seven-goal cushion over Paraguay, meaning that a play-off spot would be all but secured.
Defeat to Peru would leave them needing Chile to lose by a bigger margin, Argentina to lose - or draw if Colombia lose by one goal - and Paraguay to slip up, which looks unlikely.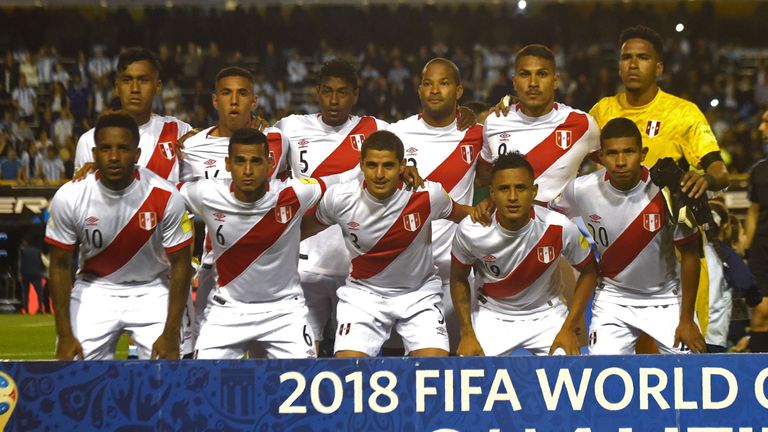 Peru
Peru will guarantee qualification for their first World Cup since Spain 1982 if they beat Colombia in Lima by a greater margin than an Argentina victory.
Any other result will leave them needing results to go their way elsewhere.
If they do lose, a win for Argentina away to Ecuador or for Paraguay at home to Venezuela would knock Peru out of contention.
A draw for Peru throws up a number of permutations. If they draw, but Argentina and Paraguay fail to match their result, the Peruvians will guarantee themselves a play-off spot.
They could even move above Chile with a draw, if the Chileans lose by more than two goals in Brazil.
Argentina
Lionel Messi is in real danger missing the World Cup as his Argentina side lie outside the qualification spots with just an away trip to Ecuador to go.
However, qualification for the 2014 runners-up is still in their hands as Peru and Colombia still have to play each other.
A win at high altitude in Quito would give Argentina at least a play-off match with New Zealand, but if Colombia or Chile draw, they will qualify for Russia automatically.
A draw will be good enough for Argentina to qualify if Colombia beat Peru and Paraguay fail to win. Argentina could also move above Chile and Colombia with a draw, so long as they each lose by a two-goal margin.
Argentina can even make the play-off spot with a defeat in Quito, but only if Paraguay fail to win and Colombia beat Peru.
Paraguay
For Paraguay, they realistically need to win and hope results go their way elsewhere.
A win at home to last-placed Venezuela would leave Paraguay on 27 points from 18 games.
They will be hoping that Chile lose in Brazil and Argentina fail to beat Ecuador as that would propel Paraguay into an automatic qualification spot.
Paraguay will also be hoping it doesn't come down to goal difference as theirs is the weakest by far at minus five.