Didier Deschamps says France have "so many qualities" after reaching World Cup semi-finals
Last Updated: 06/07/18 8:12pm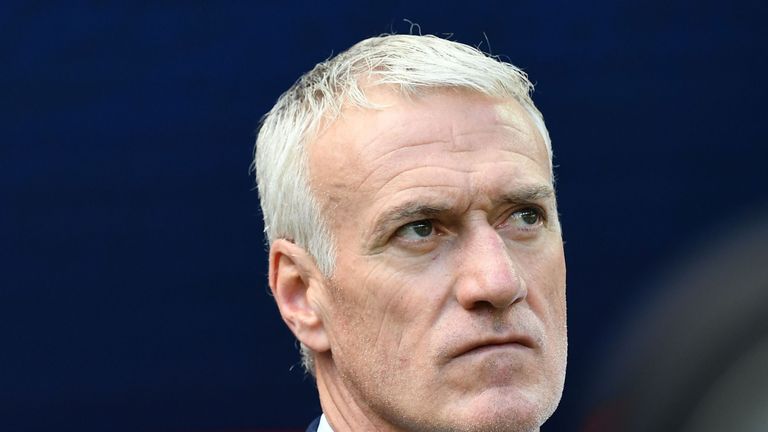 Didier Deschamps commended his "inexperienced" France side for having "so many qualities" after reaching the World Cup semi-finals.
France saw off Uruguay 2-0 in Nizhny Novgorod to reach the final four of a World Cup for the first time in 12 years.
In stark contrast to their 4-3 win over Argentina in the last 16, France struggled to create clear-cut chances against an organised Uruguay side, and won thanks to a glancing Raphael Varane header from a free-kick before Fernando Muslera's error gifted Antoine Griezmann a second.
Deschamps and his side have come in for criticism for their style of play, but after the game he said he was pleased with the way the 1998 champions were playing.
"I have a good team that still has plenty of room for improvement," he said. "You can see our lack of experience sometimes, but we have so many qualities too.
"In any case, it definitely won't be a failed World Cup now, and we'll wait to find out our opponents and see what happens."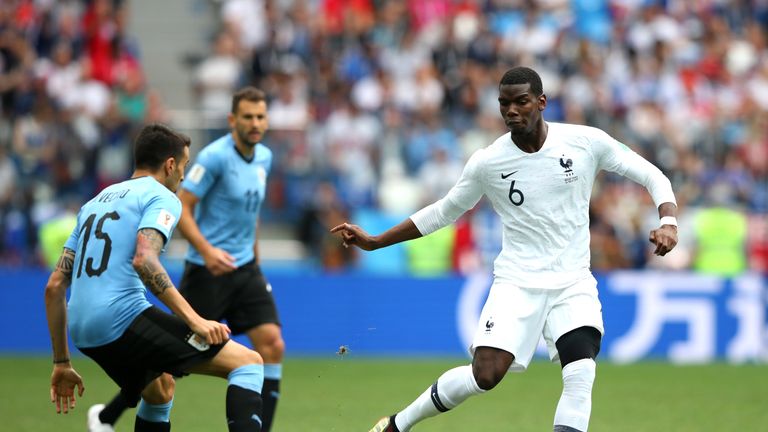 Deschamps was relieved to avoid losing any players to suspensions for Tuesday's semi-final, although Paul Pogba was one of several lucky to stay out of the book on the back of a second-half altercation.
"Regarding Paul, well things got a bit hot, and bearing in mind that he did have a yellow card, I didn't want him to lose his temper and to get a booking for nothing much," the France boss added.
"That's what I told all the players. If we qualify and they get yellow cards... not even for fouls but because of their gestures, because of their attitude, because of certain words that were said, that's completely unnecessary.
"You can talk to the referee but you can't be provocative and you can't fall for the provocation of your rivals. I definitely didn't want him to get another booking."