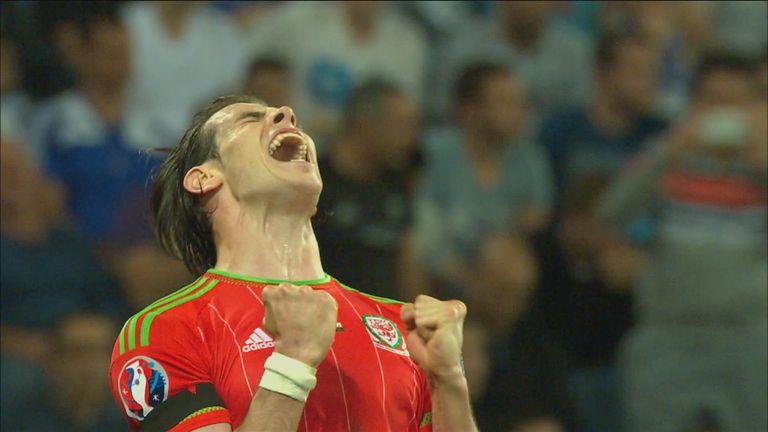 How are Wales ranked ahead of Spain, France, Italy and Copa America champions Chile? We analyse the FIFA world rankings to find out just how it works…
At first glance, it's difficult to understand quite how Wales have managed to enter the top 10 of FIFA's world rankings for the first time when they were 117th less than four years ago.
While their run of just one defeat in their last 11 games has rightly drawn praise, three of the six victories they have enjoyed in that sequence came against Cyprus, Macedonia and Andorra, countries placed 85th, 105th and 202nd respectively on the latest list.
Using a system where the status of your opponents has a bearing on how many ranking points you might collect against them, seeing off those sides didn't do a great deal to boost the Welsh position.
And then there's the small matter of losing nine games in the 13 fixtures prior to their most recent, much-vaunted run. All in all, their rise – while welcome and long overdue - is a tough one to get your head around.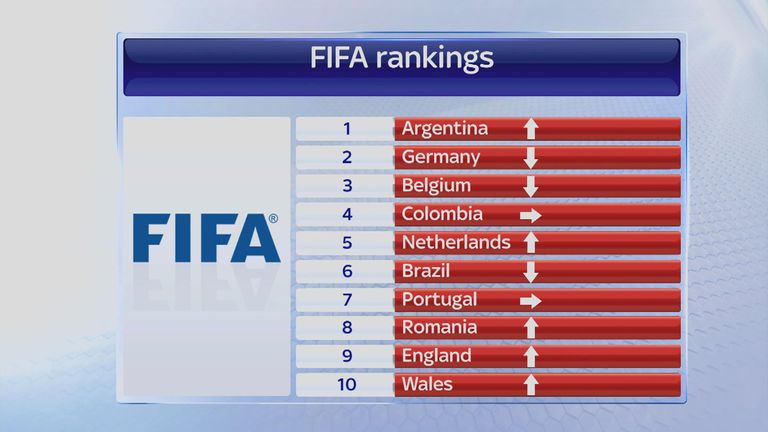 What have Wales done to earn their top 10 place?
Key to their rise has been a variety of factors which have worked in their favour, the clearest of those being results.
While beating the Cypriots, Macedonians and Andorrans wasn't terribly significant in a rankings context, defeating Belgium when they sat second in the standings most certainly was. The same applied as Iceland – currently 23rd – lost 3-1 in Cardiff in March last year, albeit in a friendly. While Israel have since slid to 51st, they were 26th when Wales travelled to Tel Aviv and won 3-0 there four months ago.
In simple terms, the format FIFA adheres to is designed – admittedly, as it should be - to reward lower-ranked teams when they are successful against sides higher up the table. Chris Coleman's men have capitalised on that premise ever so well.
How has a lack of friendlies helped Wales?
The structure applies a series of multipliers which dictate how many points are available from a match. As well as the contrast between your own ranking and that of your opponent contributing, the significance of the fixture you play against each other determines how much progress can be made in the rankings.
A European Championship qualifier, for instance, is worth two and a half times the points the same result in a friendly would provide - and the Welsh haven't played in one of those for more than a year.
While that hasn't necessarily been by design, the fact friendlies are worth less and FIFA's preference is to divide ranking points by the number of games played in a calendar year has been to Wales' advantage because they have played fewer matches in which the impact of their positive results could be diluted.
Although they haven't been able to collect points from tournament finals matches – they are worth four times what friendlies will give you – they have at least made the best of their situation.
Do Wales' results from years gone by have an impact?
Notable also has been the value of ranking points over time, both from Wales' point of view and that of the teams around them.
The results Coleman's side have had in the last few months have been good but a year from now, they will only be worth half of what they are at the moment. A year after that, they will hold just 30 per cent of their original value and 12 months further on the figure will drop to 20 per cent.
By 2019, they will have dropped off completely and for the Welsh to remain so highly placed, they have to keep obtaining good results rather than relying on their historic record to keep them there.
That seems obvious but Spain are a classic example of what happens if you don't continue winning with relative consistency against strong opponents. While they were world champions five years ago, the points they picked up then have no meaning now in relation to their ranking and the results which took them to the Euro 2012 title are worth just a fifth of what they were at the time.
Failure to progress from their group at last summer's World Cup was costly for Spain's ranking, just as friendly defeats since to France, Slovakia, Germany and Holland have been to a lesser extent. It's why Spain are now 12th in the rankings, two places below Wales.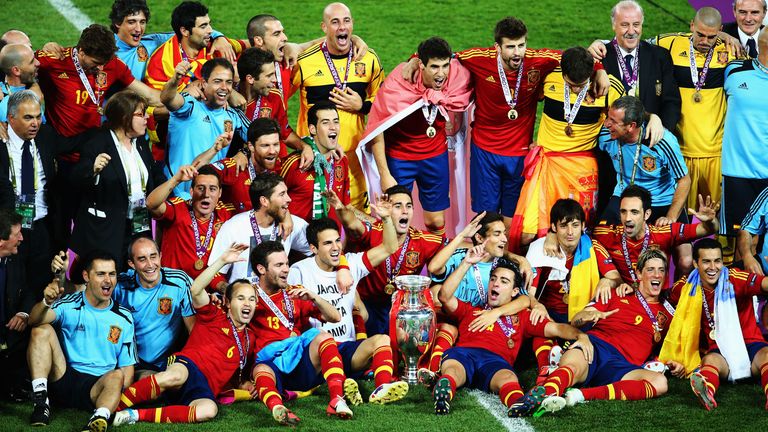 How do the rankings fare in head-to-head match-ups?
While a lot of the reasoning behind the FIFA rankings is rational, the outcomes it presents are sometimes dubious.
If Spain were to play Wales in a one-off game, most people would still expect the Spanish to win, despite their recent slide. A Welsh defeat would most likely be anticipated, too, if they were to play France, Italy or newly-crowned Copa America champions Chile. And yet, the mathematics FIFA applies dictates Wales – a team which hasn't reached a major tournament since 1958 - sit ahead of the Chileans and each of the three former European champions and World Cup winners.
Of course, an absence from a finals event for more than half a century shouldn't necessarily mean your ranking is low. Yet in equal measure, if your results aren't good enough to get you to those levels and the performances of others are – France, Italy and Spain have all taken part in every World Cup and European Championships finals competition in the last 20 years – that perhaps suggests the formulae currently being applied isn't the most suitable.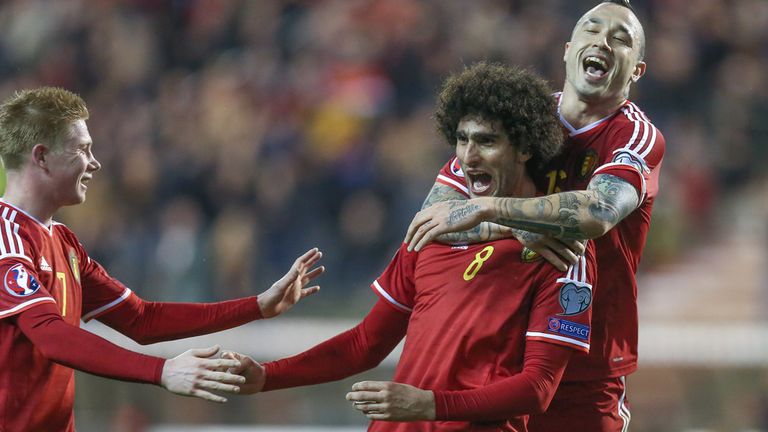 Is there an alternative?
That brings us on to the Elo ratings system, developed by a Hungarian professor of physics named Arpad Elo.
The format he devised is used by FIDE, otherwise known as the World Chess Federation, to determine player rankings.
Somewhat confusingly, FIFA's women's world rankings system uses a modified version of Elo's theory - yet the men's version doesn't.
Once you get beyond the maths, there's a lot of logic to the Elo system. There are adjustments where a home advantage is applicable – something FIFA abolished when it revised its current format in 2006 – and it is also based on margins of victory rather than simply whether a game is won or not.
The expectation a particular team will win is taken into account, too, and the weighting system for the significance of fixtures – from World Cup appearances down to continental alternatives, qualifiers, other tournaments and friendlies in that order – differs slightly.
Most importantly of all, it's believable in respect to the results you would most often get if two teams from different points on the schedule were to meet.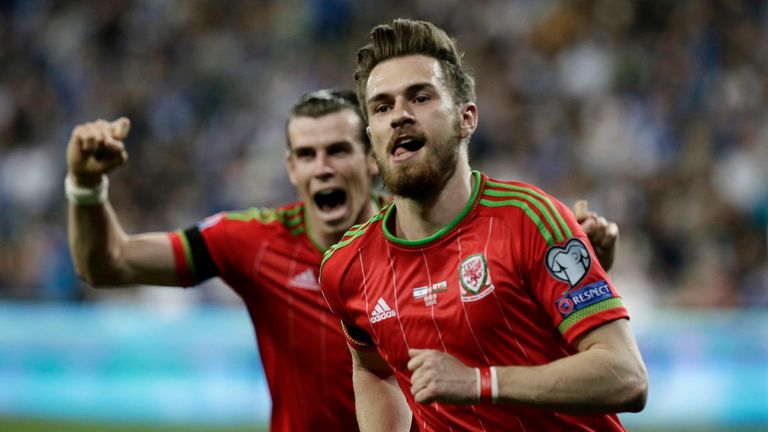 Where would Wales be in the alternative system?
There is an unofficial men's rankings list which applies the Elo principles and it provides what could justifiably be presented as a more realistic order of teams.
Wales are one of the most significant movers, shifting down from 10th to 43rd, but their results over an extended period imply that's perhaps a fairer rating.
Likewise, Chile move up from 11th to sixth and Belgium slide from their present third place – few would claim they are the third-best side in the world, especially as their appearance at last year's World Cup was their first major finals outing in 12 years - to 11th.
Almost every time the FIFA men's rankings are published, there are raised eyebrows as a team unexpectedly jumps a significant number of places and observers react with ridicule and derision.
At a time when Sepp Blatter is promising reform at the game's governing body, perhaps a revamp of how its member nations are ranked with a switch to a version of the Elo system is worth considering.