Emmanuel Adebayor hints at Spurs' dissatisfaction over Africa Cup of Nations
Emmanuel Adebayor admits Andre Villas-Boas may not be happy with his decision to play in the Africa Cup of Nations.
Last Updated: 09/01/13 3:52pm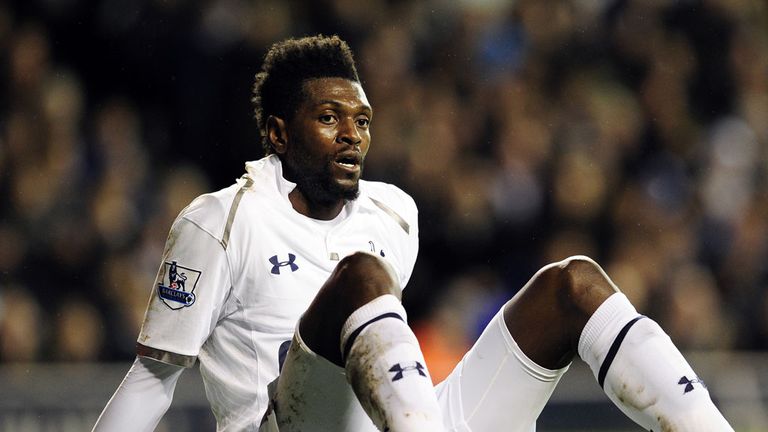 The Togo striker initially refused to play in the tournament due to a row over team security and unpaid bonuses, but he has since patched things up with his country and will travel to South Africa after Saturday's Premier League game with QPR.
His absence will leave Spurs with Jermain Defoe as their only senior striker, although Villas-Boas has always insisted he would be happy to let Adebayor go.
But the 28-year-old told africatopsports.com on the Togo Football Federation's website: "That is what he said to the press, but not what he said to me.
"There is a difference between what you say to the press and what you say in private."
Adebayor's initial fears were raised over the possibility of the team being subjected to a similar attack to the one that took place in 2010 in Angola.
Three people, including the Togo's assistant coach, were killed when terrorists ambushed the team's coach. Adebayor hid under a seat and survived the attack.
"In 2010 I wanted to go to the African Nations Cup to win and you saw all that happened, how that turned out. I hope this time will be better for me, for my team-mates, for all of Togo."
Should Togo be eliminated from their group, Adebayor will be free to fly home
on 30 January 30, meaning he would miss only two Spurs fixtures against Manchester United and Norwich.