Soccer Saturday pundits torn between Mohamed Salah and Kevin De Bruyne for PFA Player of the Year
Last Updated: 07/03/18 6:45pm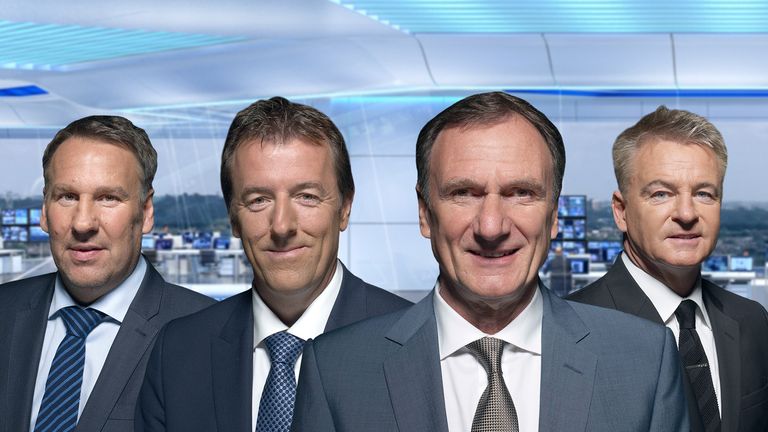 The Soccer Saturday panel discuss the contenders to be named PFA Player of the Year, with their votes split between Kevin De Buyne and Mohamed Salah.
Manchester City's Belgium international is currently considered favourite for the award, but two of the four pundits believe joint-leading goalscorer Salah is worthy of the Premier League's top individual award.
De Bruyne has contributed seven goals and 14 assists towards his side's quest for another Premier League crown, while Salah is tied with two-time reigning Golden Boot winner Harry Kane at the top of the scoring charts, while also setting up another seven.
Kane (9/1) is followed by Sergio Aguero (14/1), David Silva (25/1), Raheem Sterling (28/1), Eden Hazard (33/1), Romelu Lukaku (40/1) and David De Gea (50/1) in Sky Bet's PFA Player of the Year market, but the pundits see it as a two-horse race...
Phil Thompson says: Kevin De Bruyne (1/4 with Sky Bet)
For me, Hazard has gone off the boil which leaves it as a two-horse race between De Bruyne and Salah. Salah is probably the one who has surprised everybody and has been absolutely astonishing, better than we could have imagined, with 24 Premier League goals and 32 in all competitions.
As incredible as those stats are for a wide player and for as much I would love to give it to him, because of Manchester City's dominance you have to give it to De Bruyne.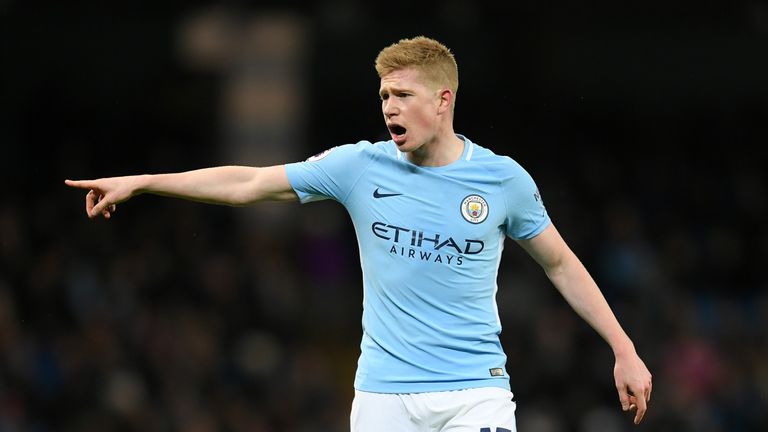 You look at what Lionel Messi and Cristiano Ronaldo provide their teams and this guy is an even bigger influence on his side now. His performances have been such a high level, I'm talking 9/10 every week, which is just remarkable.
Strikers can have an off day and still score a goal but this man's level never drops and some of his goals and assists have been extraordinary. The amazing thing is Kane doesn't seem to come into the equation because he is expected to score 30 goals every season.
Matt Le Tissier says: Mohamed Salah (4/1 with Sky Bet)
This is a three-way chase for me, with Kane, Salah and De Bruyne in contention. I love the way De Bruyne has played this season but I'm edging towards Salah.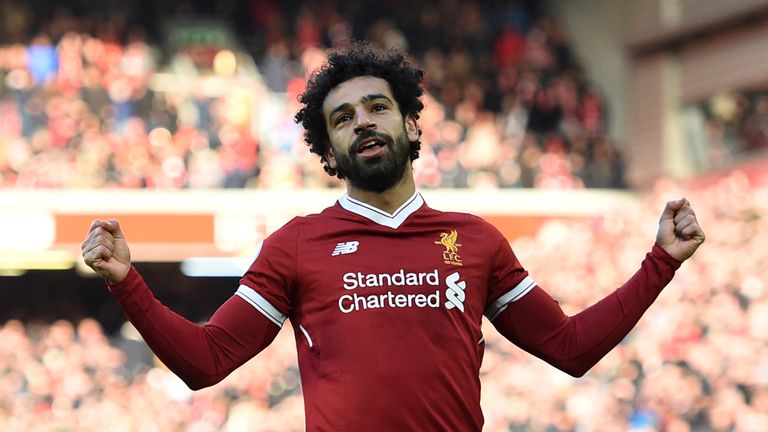 I say that because scoring all of those goals from a wide position is quite phenomenal. There's not many who can score that volume of goals without playing centre-forward.
I'd probably go De Bruyne second and Kane third, with David De Gea unfortunate not be considered as he's been invaluable for Manchester United, although it isn't easy for a goalkeeper to win it.
Charlie Nicholas says: Kevin De Bruyne (1/4 with Sky Bet)
Jeff asked us about this two weeks ago and Hazard was the subject of attention, but I wouldn't have him near the top three now.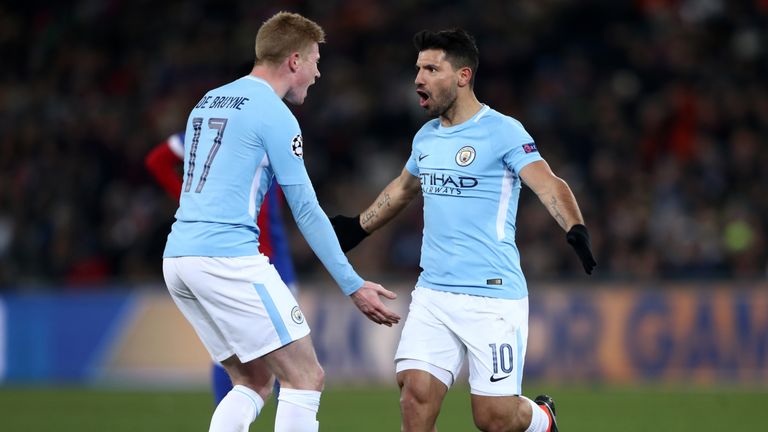 I'd actually have De Bruyne, Salah and Kane as my one, two, three. It has to be De Bruyne because of the way he has carried City's form through when others weren't so impressive.
Salah has been fabulous but so have Roberto Firmino and Sadio Mane and he could have had 40 goals with the chances he's had, whereas Kane has carried this Spurs side at times with Dele Alli being relatively average.
Paul Merson says: Mohamed Salah (4/1 with Sky Bet)
It is Salah all day for me. What he has done in his first season at Liverpool is phenomenal. Nobody would have expected that. Over 20 goals from out wide, while he's also scored big goals in big football matches - he's the complete package with his work rate and pressing.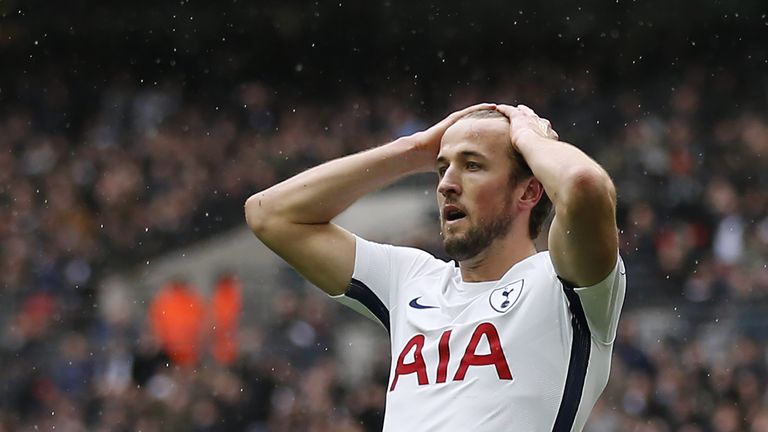 You take Salah out of Liverpool and they're much weaker whereas Man City can survive without De Bruyne. We're talking about City being the best club team in world football so scoring seven goals out of their 83 lets him down.
You could put Harry Kane in the mix as he has been great again, but I can't imagine anybody seeing this coming from Salah. I saw him at Chelsea and couldn't have expected him to do so well.