Jamie Redknapp met Adam Lallana at Anfield to discuss life under Jurgen Klopp and his new role in Liverpool's midfield.
With Liverpool heading to Bournemouth as part of a Nissan Super Sunday double header on Sky Sports 1 HD, Redknapp caught up with England international Lallana.
The 28-year-old has played a key role for Liverpool in midfield this season, with the Merseyside club sitting in third going into Sunday's match at the Vitality Stadium.
A win for Liverpool would put them just one point behind leaders Chelsea, and Redknapp was keen to ask Lallana about Klopp's influence at the club...
Redknapp: I've got to ask you about the gaffer. He looks sensational and I would love to play for him. When you're in that dressing room before a game, is he passionate before the game or is he quite calm?
Lallana: He has a game-day emotion. During the week in training, he is happy, smiley and a normal guy. On game day, he's animated and acts like a player. He's a genius.


So in training, what will it be? It helps that Chelsea and Liverpool have no Champions League so during the week, do you get any days off?
No, we have our own Champions League and the manager has quoted that. He says 'City are playing Barcelona tonight, so we have our own game'. So we have our own XI v XI and it's 100 per cent. The manager doesn't do passive or 80 or 90 per cent - he does 100 per cent. And the minute you're at 98 per cent, he knows and he'll tell you...
And in what way does he get animated?
If you're not training properly, then he says it won't work on a Saturday. One thing I do know is that if the manager is here for five or six years, we're going to win things. I feel confident we will.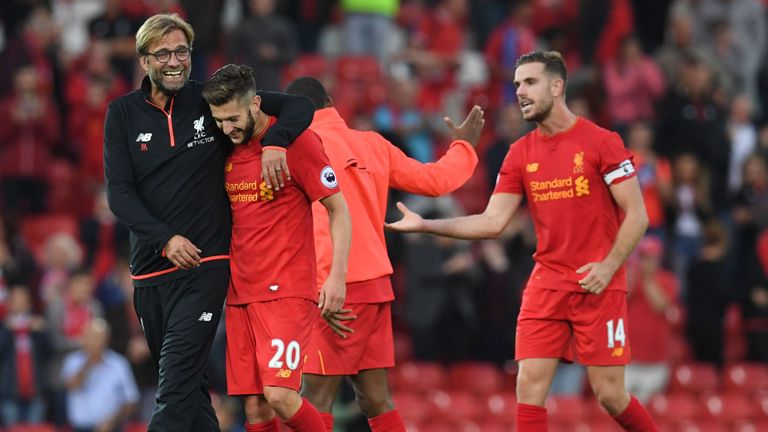 Maybe something genius has happened this year. I'm playing more of a central role, which puts less pressure on me to score goals, while last year I was part of a front three. Every week, fans are looking at the front line to score your goals, whereas this season I am playing deeper. I feel like I am getting the ball more and arriving into the box later, which is more unexpected and why I am getting more chances.
I look at you now, and you're one of the main men. You're the go-to guy, the one who starts the pressing. How much are you enjoying that hard work side that Klopp wants you to do?
I love intercepting and tackling as much as I do scoring. It's a mentality thing. [Mauricio] Pochettino and Klopp have both brought that aggression to my game, that bite. They make the hard work enjoyable and that's what we've got in abundance on the pitch at the minute. Everyone wants to work hard on that pitch - that feeling that it hurts.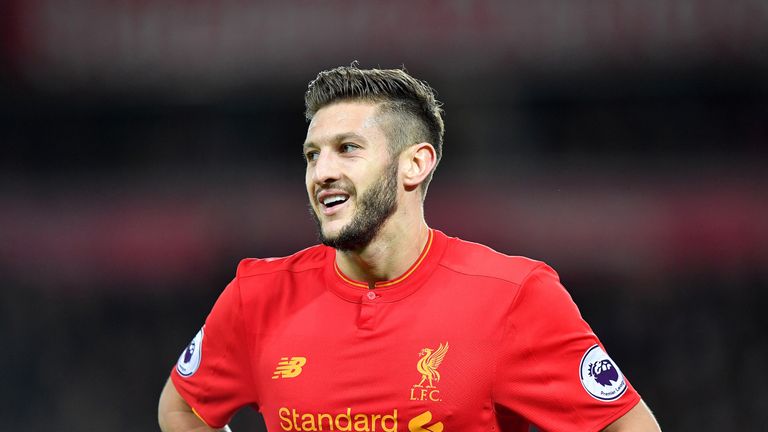 Firmino is playing that false nine for us and he's one of the hardest working players I've ever played with. There's a reason why he's one of the best players in the league at the minute.
You've got Sadio Mane, Firmino and yourself. And then unfortunately you're going to miss the little maestro Philippe Coutinho. How much of a loss is he going to be for you?
He's going to be a massive loss. I've been lucky enough to play with him for the past two and a half years, and some of the things he does in training are remarkable. There are days where you don't attempt to tackle him. We are going to miss him, but the rest of the squad is going to have to step up to the plate.
Does the history of Liverpool inspire you, or is that a burden? Because at times, I felt like it was a bit of a burden, within the team that I was in. The pressure mounted every single year.
There's no getting away that Liverpool are this historic club that are renowned for winning trophies. Of course there's an inexperience in our team of winning league titles but one thing that will help us is the manager. He's experienced and has won the league with Dortmund, he's been to the Champions League final. If we trust him, we will be successful.
You're 28, and I don't know if you saw the papers, but PSG have made a £50m bid for you... Would you like to play abroad?
I love it here at the minute, especially since the manager has come in. We have each other's trust and you don't always get that at clubs. The thought of leaving Liverpool has never entered my mind. It's a great compliment to be spoken of in the same breath as a club like PSG with those sorts of numbers, but I'm absolutely loving my football at the minute under this boss and I can only see myself being here for the long term.
Catch Jamie Redknapp's full interview with Adam Lallana on Super Sunday, followed by live coverage of Liverpool's trip to Bournemouth from 12.30pm on Sky Sports 1 HD.